Agra tourism is groaning since a couple of years on account of the dwindling footfalls of tourism. There have been various reasons for this such as the recession of the international and domestic level, the internet problems of the country, pollution in Delhi, women's safety and so many other issues. But the first and foremost problem is the air connectivity problem. The Agra city airport has very few flights and thus those tourists who have lack of time or those want to avoid the hassle of road or train journey are not able to visit the city. Bangaluru to Agra by Air is going to be connected very soon in the coming month and it would certainly Taj Mahal overnight tours.
How Bangalore to Agra tour possible in 2 days?
The central government planned for regional air connectivity and declared to provide the flights that can connect the Taj Mahal city to various metro cities and tourist destinations of India.  Yes, the proposed Bangaluru to Agra by Air connectivity is a good move to save Agra tourism. This move if done in time can save Agra tourism and provide oxygen to the tourism of Agra. So far Agra city is drawing the flight to Khajuraho and Jaipur only.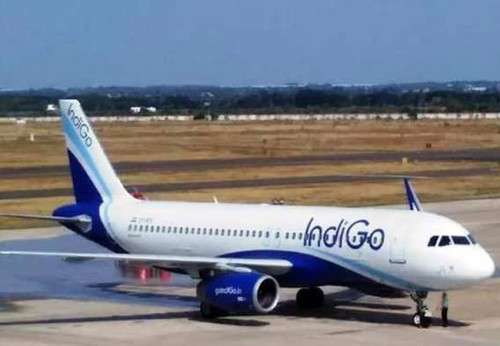 Bangaluru to Agra by Air
Indigo airlines are planning to start the Agra Bangalore flight from the 5th March 2020. Agra would be the 86th destination of India under Indigo which operates more than 1500 daily flights with a fleet of 250 aircraft. Agra to Bangalore will be a daily flight.
Bangalore to Agra Indigo flight time and schedule
| | | | |
| --- | --- | --- | --- |
| Bangalore | Departure  | Arrival | Fare   |
| Bangalore | 11:15 am  | 04:45 pm | INR 3987/- PP |
| Agra  | 02:10 pm | 01:40 pm | INR 3987/- PP |
Thus Agra will be the fifth city of Uttar Pradesh state to be linked with air connectivity by indigo Airlines and certainly, it is going to benefit a number of traders and students of Agra who regularly go to Bangalore and also those tourists who come to Bangalore for software work and want to visit the Taj Mahal on the weekends.
Planning from Bangalore to Agra tour
How can I go to Agra from Bangalore?
Is there an airport in Agra?
What is the nearest airport to the Taj Mahal?
So while you plan a tour you should be aware of that Agra has already a very good train and road connectivity. You can travel easily by train to Agra. You can also plan to come to Delhi, visit Delhi in one day and the next day you can do an Agra day trip by road from Delhi, of course, there is an airport in Agra known as kheria airport. This is the nearest airport to the Taj Mahal. Another is at Gwalior very soon you can enjoy the direct flight from Bangalore to Agra and do not need to go to Delhi.
2 days Bangalore to Agra tour itinerary
You can easily plan for Agra tour from Bangalore and visit the major highlights of Agra in one night stay.
Fly from Bangalore to Agra 
Day 1- Early morning you leave from your residence or hotel in Bangalore and reach the Bangaluru airport to catch the Indigo flight bound to Agra. The flight is scheduled to depart at 11:15 and would take nearly 2 and a half hours when you touch down at Agra airport. The flight is scheduled to land at 1:40 pm You can pre-book a taxi for your transfer to the Agra hotel from the Agra airport. You can also book hotel and tour guide services in advance.
Suggested Tour Packages :-
In case it is not Friday you visit the Agra fort and Taj Mahal at the sunset. (Remember Taj Mahal remains closed on Friday). If it is Friday you can visit Agra Fort, Baby Taj, and enjoy the sunset from Mehtab Bagh. Later as a shopaholic, you can enjoy browsing the famous markets of Agra. At the end of the day, you can spend an overnight at the Agra hotel.
Agra sightseeing and depart to Bangalore
Day 2- Today once more you can enjoy the sunrise at the Taj Mahal. Now return back to the hotel for breakfast and pack up. Post breakfast you embark on the excursion tour of the swami bag temple and Akbar's tomb. Now you can enjoy lunch and get ready for your transfer to the Agra airport at 1 pm your flight is scheduled to depart at 2:40 pm and will touch down at Bangalore airport at 5:05 pm.
Agra Bhopal Indigo Flight Time & Fare
| | | | |
| --- | --- | --- | --- |
| Destination | Departure  | Arrival | Fare   |
| Bhopal | 12:55 pm  | 12:30 pm | INR 2530/- PP  |
| Agra  | 11:05 am | 02:30 pm | INR 2530/- PP  |
Indigo airlines are already operating flights to Varanasi, Allahabad Gorakhpur, and Lucknow. The new flight from Agra to Bhopal is certainly going to benefit lots of tourists who are willing to visit the highlights in and around Bhopal and the wildlife lovers also. This flight is supposed to start on 28th March 2021.
Lucknow to Agra Indigo flight time and schedule
| | | | |
| --- | --- | --- | --- |
| Destination | Departure  | Arrival | Fare   |
| Lucknow | 09:00 am  | 04:10 pm | INR 1280/- PP  |
| Agra  | 02:50 pm | 10:45 am | INR 1280/- PP  |