Rajasthan state in India is world recognized destination of tourism. Rajasthan is world famous for its traditions, culture, heritage, fairs and festivals. Rajasthan consist palaces, museums, historical monuments, wildlife sanctuaries, lakes, hills and world famous desert town. The vivid culture and activities make this place a vibrant and colorful place to visit in India. Rajasthan is also known as the Abode of Kings and Maharajas. This is the place where the royalty still resides in their palaces, havelies, gardens, cenotaphs and museums. But without watching the cultural fairs and festivals your Rajasthan Tour will not complete. The fairs and festivals of Rajasthan offer uncountable experiences for the travelers from all over the world. Here in this article we listed top 10 festivals of Rajasthan.
Teej Festival is one of the major festivals of west India which has two different reasons to celebrate with full of joy. The first reason is the love of women's towards their husbands and the second reason is related to the agriculture as Teez festival will celebrates during the  month of monsoon which provides a huge relief to the peoples of this dry land. Teez festival is celebrates in each and every house of Rajasthan with full of joy and happiness. In this festival the married women's did fasting and worshiping goddess Parvati and Lord Shiva. During this festival women's applying henna on their body and dresses fully in Colorful outfits. They also wear Red Sarees, traditional Jewelry and bangles at the time of festival and prepare homemade sweets and snacks to their guests. This festival is also related to Goddess Parvati who is the better half of Lord Shiva and during this fair a decorated statue of Goddess Parvati statue is carried through the pink city Jaipur and thousands of devotees and locals enjoy this procession. On this occasion big swings are fixed on the large trees and group of women's enjoy swinging and sung special festive songs. The married women's are also getting gifts from there parents sid on the occasion of Teez festival.
Suggested Tour Packages
2. Desert Festival Jaisalmer
The Desert festival is a kind of annual fair take place in the month of February in the world famous city of desert Jaislamer. Desert festival of Jaisalmer is showcasing the vibrant culture, tradition and atmosphere of this vibrant city. This festival is tune up with music, folk dances, live performances, activities and the delights of the desert. In this desert festival people entertain them by live watching of Dances, camel race competitions, Gymnastic stunts of the local performers, snake dances, long mustache competition, puppet shows and turban tying competitions. These activities will be performed on the sand dunes in where they make a huge set up of luxury tents in which tourists can stay and enjoying watching these performances.  The main reason behind this festival is to attract the tourists from all over the world. This festival offers an uncountable experience for 3 days.
3. Kite Festival Jaipur – Top Festivals of Rajasthan
Kite festival is held annually in the month of January on the occasion of Makar sankranti. The international kite festival of Jaipur is world famous where the kite fliers are coming to attend this festivals from different parts of world. During this festival you will see the unique designs and patterns of Kites which makes the sky colorful even the locals flying kites on this day from the roof of their houses. The thrill and excitement lingers in the air and every visitor enchanted with the views. There is a huge competition of kite fliers take place in this fair and the winners will be rewarded with the prizes as well. This festival will be performed in the huge polo ground of Jaipur city which will be divided in two sections. In one part you will enjoy the kite war and in the other part you will enjoy the friendly kite flying session.
4. Rajasthan International Folk Festival Jodhpur
Rajasthan International Folk Festival is an annually organized in the desert city of Rajasthan called Jodhpur. This is the festival of art and music to promote traditional folk music of Rajasthan and arts organized inside the Mehrangarh fort. This 5 days festival is a kind of not for profit show which is regarded by UNESCO as people platform for creativity and sustainable development. Aroun 200 musician from the different parts of the world performed here every year displaying a fusion of Indian and western music.
5. Elephant Festival Jaipur
Elephant festival of Jaipur is one of the major festival of Rajasthan take place every in the capital city Jaipur. This festival annually performed in the month of march just before a day of Holi festival. In this festival a beautiful procession of highly decorated elephants, camels and horses take place in the Polo ground of Jaipur city. This colorful festival showing the tradition of royalty and culture in which elephants are decorated with paints, garlands, jewelry and back decked. The owners are sitting on the back of the elephants in royal dresses and swing the mood of the live audience. The festival is manage to attracts the tourists and the outsiders to showcasing the beautiful culture of Rajasthan.
6. Nagaur Fair Nagaur
This is the largest fair of Rajasthan which is held every year in the month of January-February. Nagaur fair is a kind of cattle fair where around 2 lack animals owners bring their bullocks, cows, horses, camels etc for trading. Nagaur city is located in between the two major cities of Rajasthan, Jodhpur and Bikaner hosting the second largest cattle fair in India. The locals breeding animals for years and to sale their animals in good price to the neighbor city buyers which are mainly coming from the state of Haryana and Punjab. This festival is also famous for their cultural activities like folk dances, musical performances which offers a perfect entertainment for the visitors. The main eye catching activities are tug of war, cock fights camel race, bullock race along with gymnast show , snake dance and puppet shows. This 4 days festival offers a blend of culture, music, performances and cattle fair.
7. Literature Festival Jaipur
Jaipur literature festivals were also named as book festival or Writer's festivals. This festival occurs in the month of February for around 10 days. In this festival the world famous novel laureates, novelists, article writers, bloggers, news writers and Booker prize winners are gathered here for 5 days for reading, discussions, and debates at the Diggi Palace in Jaipur. This festival provides a unique platform for new authors, writers and social media activist to think about the future of literary. This festival is not very famous in locals but having significance in the world map for its international gathering. These expert writer are also discussing the hot topics in the world about politics, business, sports and research.
8. Urs Festival Ajmer
This is a kind of annual fair occur in the month of May & June held in the city of Ajmer. This festival take place at the famous shrine of sufi saint Monuddin Chisti Dargahat which is also famous by the name of Dargah Ajmer Sharif. In this Urs festival devotees commemorated the death anniversary of Sufi saint Khawaj Moinuddin Chisti who was the founder of chishtiya Sufi order India. This is a major pilgrimage site of islam in north India where millions of devotees coming throughout the year but during this festival you will find a different aura of Ajmer Sharif Dargah in which the whole town decorated with light and colorful flags and people celebrate this festival for 6 days.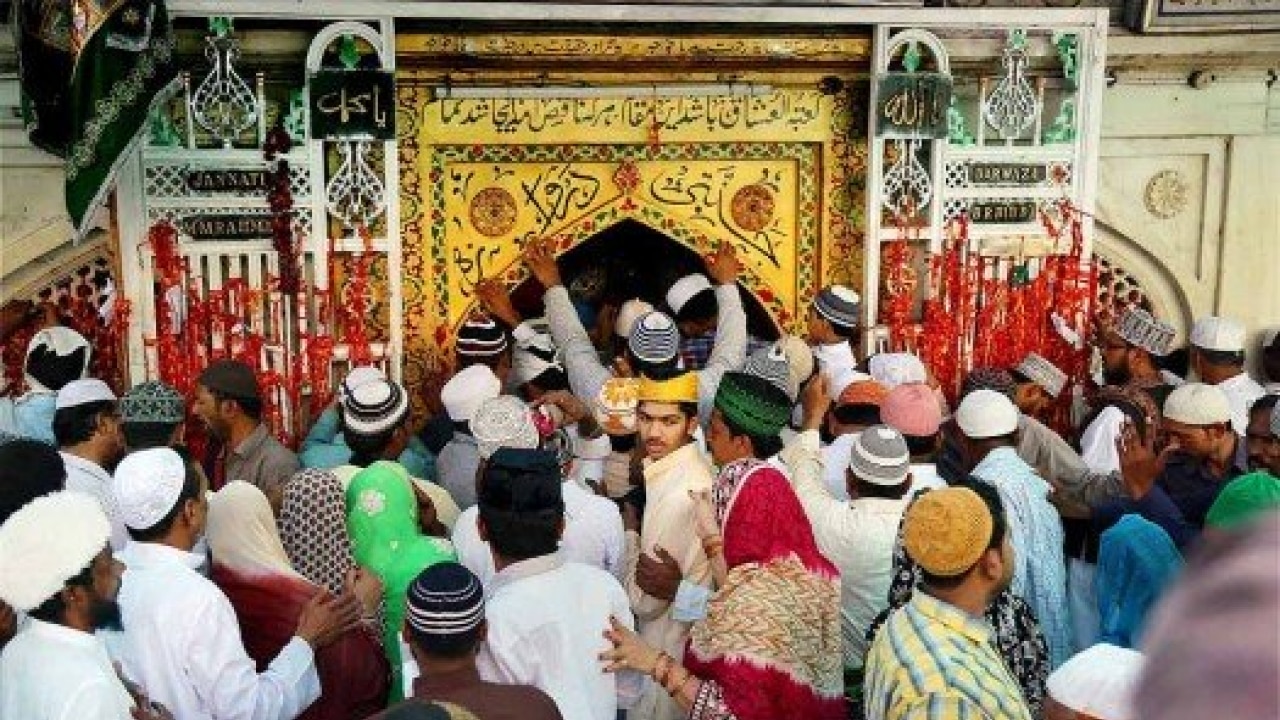 9.Pushkar Fair 
The Pushkar fair held every year in Pushkar city located in Rajasthan. Pushkar fair is also recognized all around the world by the name of Pushkar Camel Fair. Pushkar is famous for its religious tourism and many tourists all over the world to visit the sacred Pushkar lake and the famous temples. Pushkar fair is featuring a trading of cattle, horse and camels along with cultural performances and fairs. The most attracting activity in this fair is to enjoy the camel ride in desert town and watching the decoration and dance performances of these camels. This festival is mainly occur every year in the month of October-November for 7 days. Here the tourists will also enjoy the camel racing competition, Traditional dances, arts, snake dance, handicrafts and puppet shows as well. If you would like to interact with the culture of Rajasthan then this is the must visit place in India.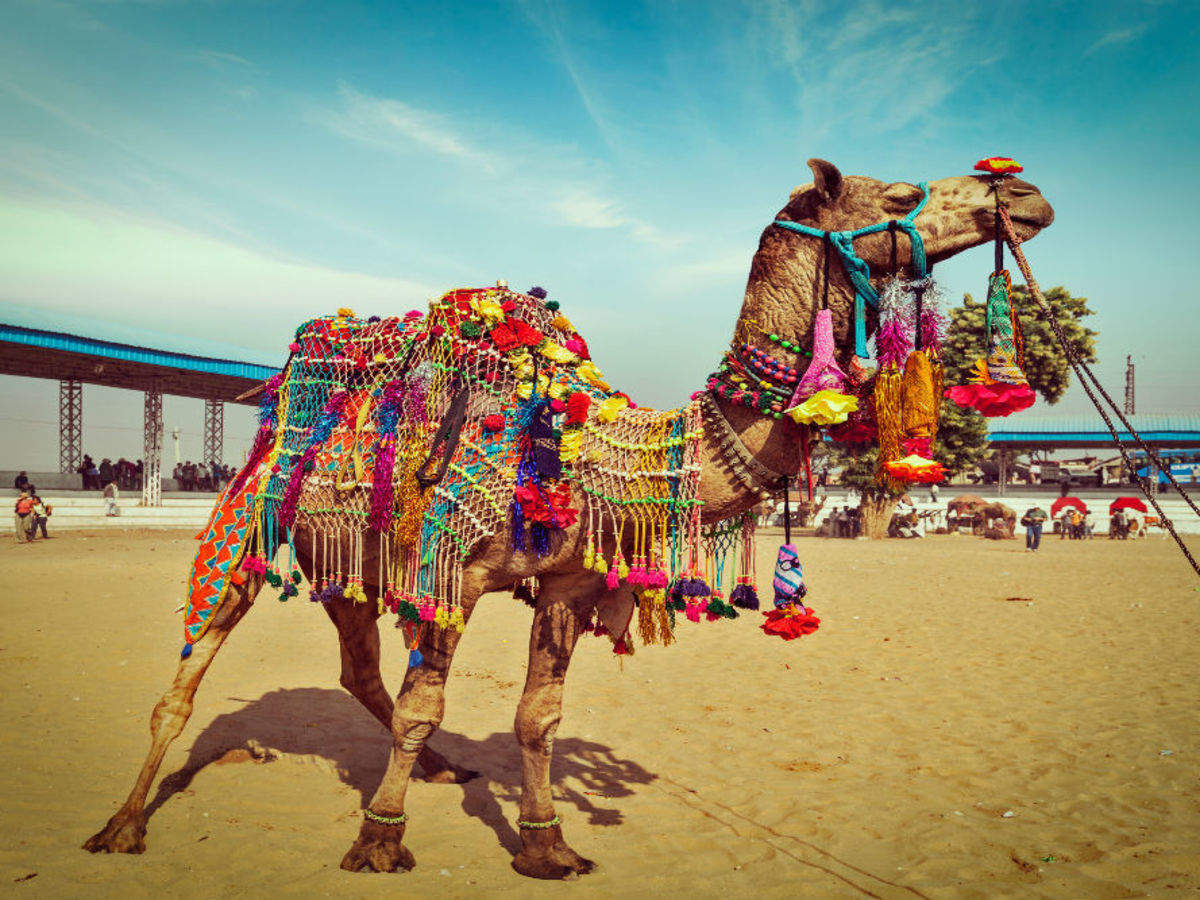 10. Mewar Festival Udaipur
Mewar festival is one of the major festival of Rajasthan take place in the lake city Udaipur. This festival is a sign of spring season in the whole region. During this festival the Udaipur city will be in full of glory decorated with light and colours showcasing the tradition and culture of Rajasthan. The festival is special for women's when they dressed up in traditional dresses and taking part in the fest. In this event the idols of Isar (Lord Shiva) & Gangaur (Goddess Parvati) decorated in full charm and the musical and dance performance make this event colorful for tourists. Mewar festival of Udaipur city is world famous for its liveliness and cultural activities.