Navratri is one of the major Hindu festivals in India celebrated every year twice one in the month of March called chaitra according to the Hindu Calendars and once in the month of September to October which is called Ashwin as per the Hindu calendar. This festival is dedicated to mother goddess in all her 9 Avatars. This festival celebrates in India from east to west and north to south and most of the states did complete holidays to celebrate this special 9 days.
This festival is celebrating in various ways in India as each state following different traditions and rituals in this festival. Some people make this festival by placing the earthen idols of Goddess in their houses and temples and they did fasting for 9 regular days and worshiped mother goddess regularly.
Suggested Tour Packages
An evening and Morning Prayer offer to the mother goddess when family members and other gather to attend the prayer ceremony. On the 10th day of Navratri 2022 festival the same idols of mother Goddess immersed in the nearby rivers or lakes with a public procession. In many states people make big pandals where they enjoy dance performances, musical events and spiritual ceremonies for 9 days. The beautiful statue of mother goddess were made by the artists from normal to very big size and attracts millions of devotees to offering prayers and enjoy the ceremonies.
1st Navratri- 2nd April (Saturday)  Maa Shailputri Puja
2nd Navrati- 3rd April (Sunday)  Maa Brahmacharini Puja
3rd Navratri -4th April (Monday) Maa Chandraghanta Puja
4th Navratri -5th April (Tuesday) Maa Kushmanda Puja
5th Navratri – 6th April (Wednesday) Skandamata Puja
6th Navratri -7th April (Thursday)  Maa Katyayni Puja
7th Navratri- 8th April (Friday) Maa Kalratri Puja
8th Navratri- 9th April (Saturday) Maa Mahagauri Puja
9th Navratri- 10th April (Sunday) Maa Siddhidatri Puja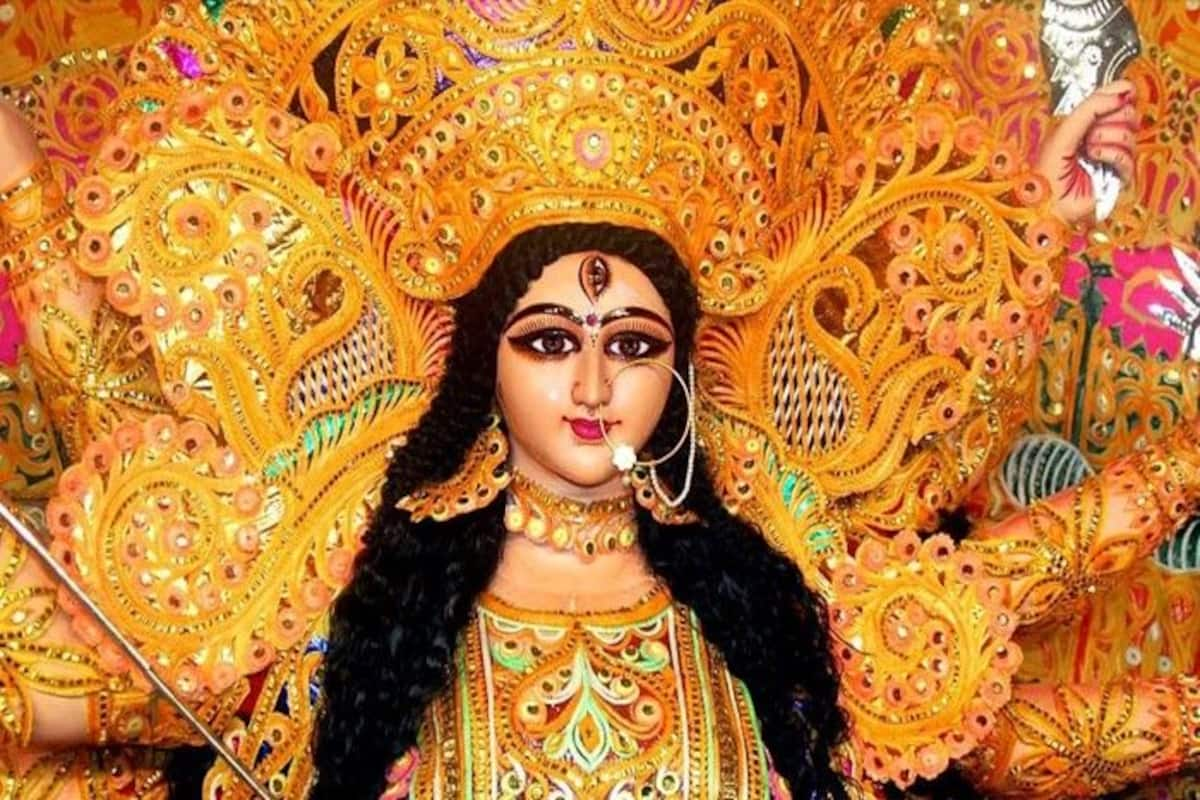 This is a festival of the entire nation but in North India this festival will celebrate every year twice with full of joy and excitement. The unique traditions of fasting and offering food to the little girls on the last day of the festival will be followed in every house. Lots of gifts and money offer to these girls and special the dresses of these little girls are amazing which they wear on the special day of feeding. In many parts of India the play of Ram Leela which is related to the epic Ramayan were also performed  for regular 9 days and on the 10th day this play were end with the festival of Dussehra where the Idol of Ravan were fired by Lord Rama. During this festival lots of big pandals and houses are decorated with flowers and lighting and people come to enjoy this festival in huge groups. Lots of Bhajan concerts (Spiritual songs) were sung in these Pandals and kids will entertain you with various dancer performances. The local temples are also decorated in full swing and people gather to pay homage to the mother goddess. This festival called Navratra in north India or Nau devi festival.
Navratri 2022 Celebration in Eastern India
Eastern India is the major destination for the celebration of Navratri in India. The West Bengal is the main place where Durga Puja is celebrated in every home with full of joy and happiness. During this festival big pandals were organized for the overnight celebration for regular 9 days. The Mother goddess big statues were placed in these pandals and  people offering rituals and prayers.
The state government announce weekly holidays on the occasion of  Navratri so the devotees can enjoy this festival freely. The women's wear red sarees and traditional jewelry and paint her body with henna. Lots of musical performances were also arranged during this festival. The mother's goddesses' temples are beautifully decorated with flowers. Lights and colorful pandals and people come to seek the blessing of mother godess. On the last day of this festival these big idols of goddess Durga immerse in to the water and the festival is over.
Navratri 2022 Celebrations in Western India
If we are talking about the celebration of navratri festival in west of India then Gujarat and Maharashtra are the two state where this festival is celebrated on large scale. In Gujarat, Navaratri is a kind of community gathering festival and huge Pandals and grounds prepare to celebrate this festival where the devotees brought their families to celebrate this festival in huge gathering. On the occasion of Navratri the people of Gujarat organized the Garba Nights which is a traditional dance performance of this state where the dance form known as Dandiya Raas.
The people of Gujarat and specially women's performing Dandiya Raas or Dandiya Dance in these huge pandals where they dance with two small sticks in groups. This is colorful event when they wear beautiful dresses and  coming their with families and relatives to attend this special events in big pandals. The big groups dancing on folk song and bollywood songs and it is believed that Gujarat will awake day & night for 9 regular days during this festival of Navratri.
In Maharashtra also this festival will be celebrated by offering special prayers and rituals to the mother goddess. In these 9 day festival people worship regularly for the different avatars of mother goddess. On the first day it starts with the worship of Goddess Durga and on the last day this celebration will be over on the occasion of Dussehra or Vijay dashmi.
Navratri 2022 Celebrations in South India
Navratri is also one of the major festival of South India and in different cities it will celebrated by the people with different style and patterns. In Mysore a big procession will be held on the occasion of  Navratri where the  decorated chariots, elephants and  horses did a procession of in between the public where people gatherd to enjoy watching this beautiful procession.
In other states like Kerala a big fiesta ritual is performed on the occasion of  Durga ashtmi which is the 8th day of the festival. The last day of the festival will celebrate here as a festival of Mahanavmi where the idols of mother goddess worshiped by the huge crowd.  This festival is very special for women's as they did fasting, dressed in a similar way of Mother Goddess and wear red sarees and traditional jewelries on the occasion of this festival. This festival is celebrated with all age group people where the kids enjoy community feeding and the old age people enjoy watching the rituals and did worship of mother goddess.