India Is a country followers of divers religious live in mutual harmony. Jainism religion which has a sizable population in different parts of India. As this is very old religion of 6th century BCE there are thousands of Jain temples in every Part of India which are built by various rulers and devotees some famous Jain Mandir include Golmmateshwara (Bahubali) Temple, Ranakpur Temple, Sonagiri Temple etc.
1. Gommateshwara (Bahubali) Temple
Gomateshwara Temple is also famous by the name of Bahubali Temple located in the small village Shravanabelagola in the state of Karnataka. The is one of the prime religious site of Jainism and one of the world heritage site of UNESCO. The statue of Bahubali is 57 feet in height and 26 feet wide erected on Vindhyagiri mountain cliff. This largest stone statue built in the 10th century. This massive structure has 43 carved images of Jain Tirthankaras who preached the concept of religion and still being worshiped by the followers. In every 12 year a grant festival of Mahamastakabhisheka performed here in which the statue is bathed with Milk, Saffron, Sugarcane and Pure ghee. Pilgrims and tourist come to visit this sacred temple from all over the world. You can easily reach this temple after landing on the Bangalore or Mysore city airport.
Suggested Tour Packages
2. Sonagiri Jain Madir
Sonagiri is one of the sacred site of Jain religion located near Datia city in the state of Madhya Pradesh, The region is dotted with more than 100 Jain temples built on a hill top. People believed that earlier these temples were made up gold so it named Sonagiri. The statue of Lord Chandraprabhu is 11 feet high residing in the main temple in a posture of meditation. Most of these temples were built in 9th and 10 century. This place is also much important in Jainism as millions of devotees have attained Nirvana at the same site. The best time to visit these temples is during the rainy season when the surrounding looks green during rainy season. Gwalior is the nearest airport from where you can easily reach up to Sonagiri by driving of 2 hour.
Read Related Blogs –
3.Bawangaja Jain Mandir
Bawangaja is one of the top sacred pilgrims of Jain religion and famous all over the world famous for its tallest 84 feet high statue of Lord Adinath built in a single mountain piece. This is perfect example of architecture during 12th century and one of the most visited attractions of Jain religion. This city is also popular as many saints and priest did penance here for many years. This temple is located in the state of Madhya Pradesh and the tourist and pilgrims can be easily reached here after getting on the nearest airport of Indore city.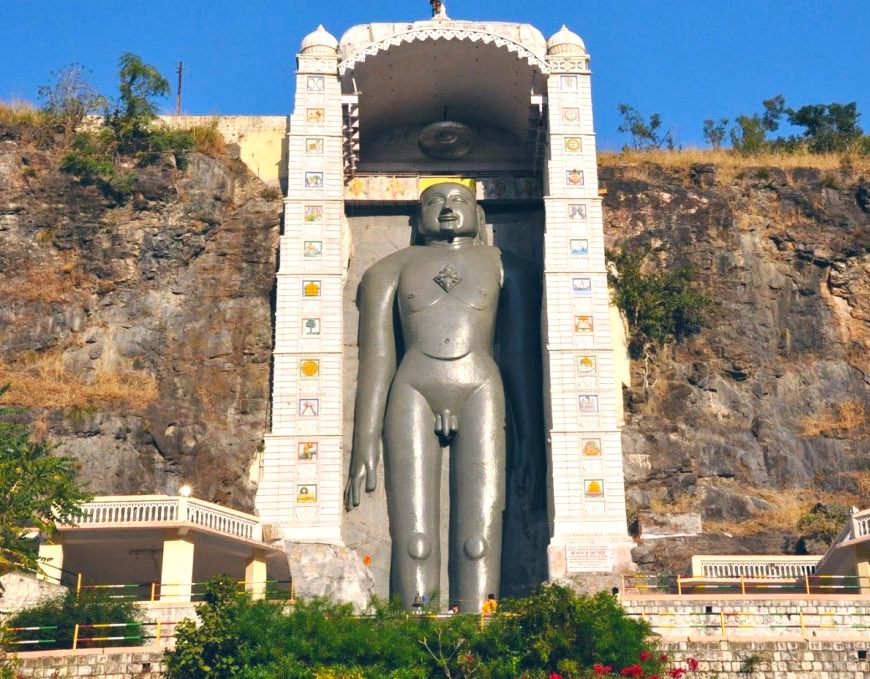 4.Dilwara Jain Mandir
Dilwara Jain Temples is located near the Mount Abu city lies in the state of Rajasthan. Dilwara group of Jain temples is world famous for its beautifully carved marble temples. This temple was built in between of 11th and 13th century by Vimal Shah or Vastupal Tejpal and the designs of these temples were given by Dhokla Jain Ministers. The entire complex showcasing a best example of intricate designing and craftsmanship.  This place is popular among both pilgrims and tourists which are coming in th search of peace in between the beautiful surrounding of the temple. The nearest airport is located in Udaipur city from where you can easily reach up to Dilwara Jain temples.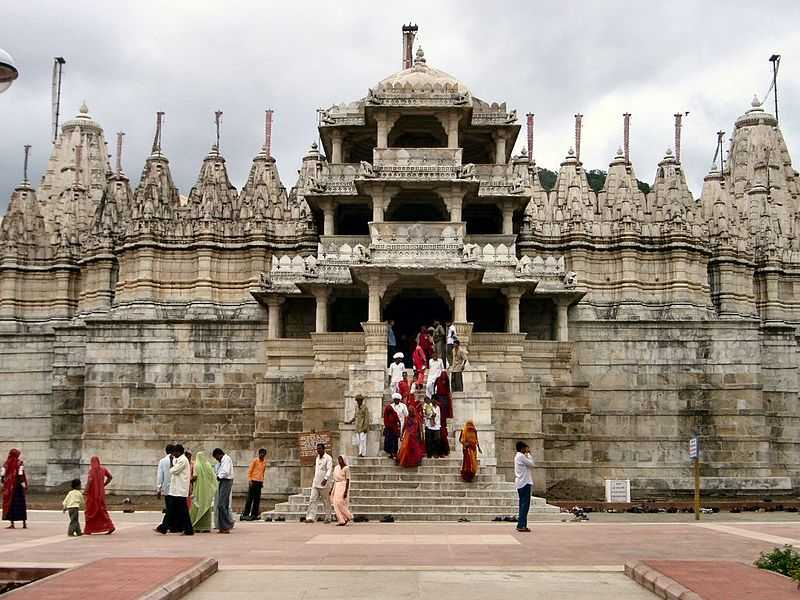 5.Ranakpur Jain Temple
Ranakpur Jain Temples are located in state of Rajasthan between the two most touristic cities Jodhpur and Udaipur. This is the important pilgrimage site of Jain religion which is famous in all over the world for its amazing architecture carved pillars and balconies. This temple is erected on the beautifully carved 111 marble pillars which are about three stories high. The temples was built by the famous business man Dharna shah with the support of mewar kingdom. The Chaturmukha temple is the main place to visit here which is dedicated to the first Jain Tirthankara Adinath. The ranakpur Jain temples is easily reached by taking taxi or bus from the nearest airport located in Udaipur city.
Suggested Tours-
6.Dharmanath Jain Temple
This site is dedicated to the 15th Tirthankara of Jain named Dharmanath which is located in Mattancherry town of Kerala. This is the sacred temple for the followers of Jain religion which are migrated from Rajasthan and Gujarat city. This is an important heritage of Jain religion which is around 100 years old and it is built by King Bhanuraja and his wife Suvrata rani. This is the perfect destination to find inner peace and salvation in the lap of God. The beautifully carved pillar and walls of the temple are the main attraction of this site. Pilgrims and tourists can easily reach here after landing on Kochi airport which is the nearest airport from Dharmanath temple.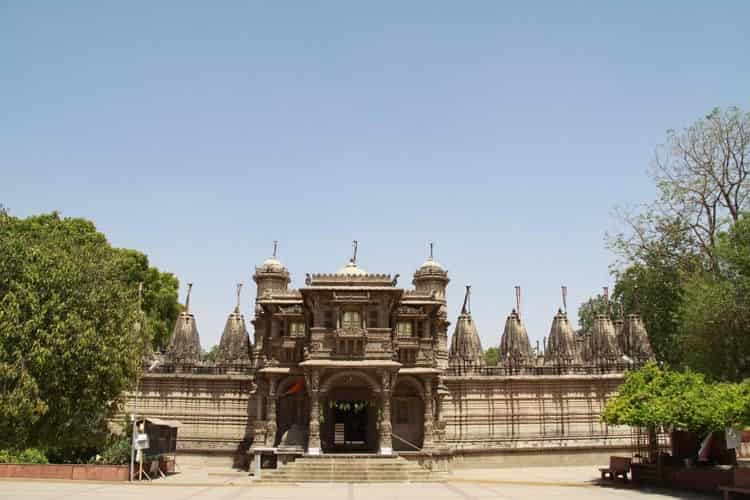 7. Palitana Jain Temples
The Palitana group of temples is located in Bhavnagar (Gujrat) which is located on the Shatrunjaya hill. This is one of the major religious and tourist destination of the town visited by thousands of pilgrims every year. The main temple is dedicated to the first Tirthankara Adinath which was started to build in 11th century and took 900 years to complete it. This temple was attacked by the Muslims invaders during 14th and 15th century. This temples consists 2700 carved temples built in marble and the main temple is located on the elevation of 3500 stairs. This temple is easily accessible from Bhavnagar airport of Gujarat city located on the distance of 50 kms.
8. Kulpakji Jain Temple
Kulpakji Jain Mandir is situated in At Kolanupaka village in the Nalgonda district of Telangana. This temple is believed to be 200 years old and the three main deities of Jain religions Lord Mahavir, Lord Neminath and Lord Rishbhanatha idols were present in this temple. Lord Mahavir statue is about 52 inches tall and carved in a single sapphire stone and the statue of Lord Rishabanath is carved in green stone which is also famous by the name of Manikyaswami. This region was popular during the kaktiya dynasty which represents the grandeur of bygone era.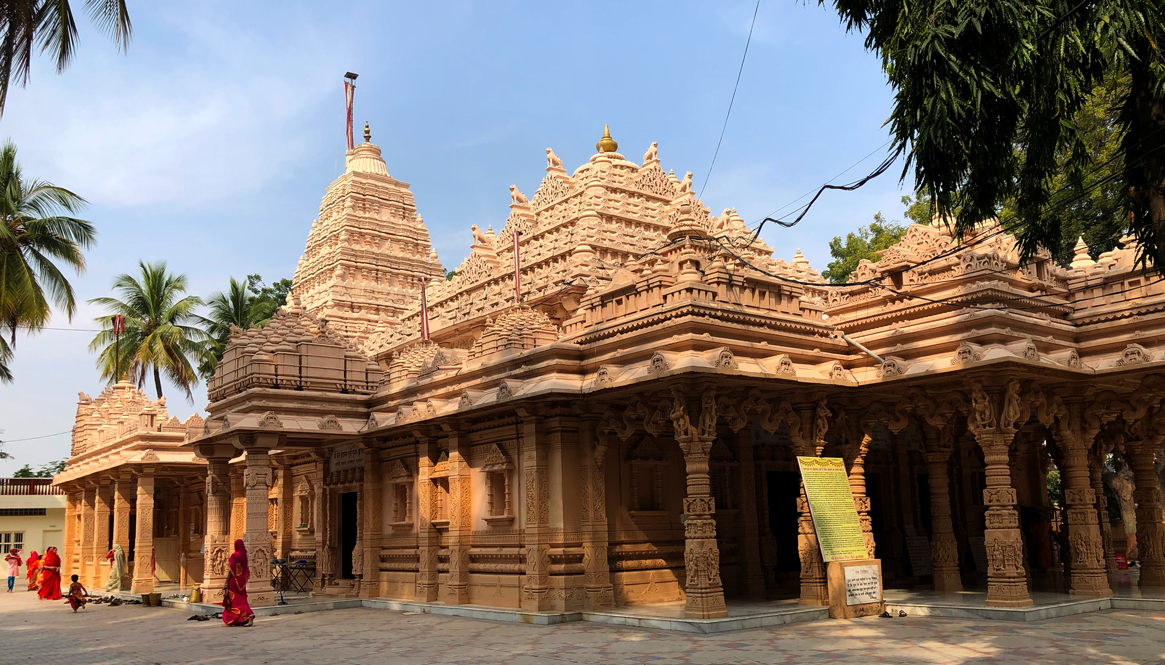 9. Shikharji Jain Madir
Shikhar Ji temple is a place where about 20 Tirthankaras get salvation and it is one of the top most Digamber Jain temple in India. Its is set on the top of a parsnath hill situated in Jharkhand. Shikarj temple is also famous by name of top of the concentration among the all Digambar Jain temples in India. This religious site is also the home of tourists which are coming to explore the various adventure activities in between the hills. This temple is located on the height of 4430 feet covering a wide area of 200 sq kilometres. You can easily reach after getting to the nearest airport of Ranchi and patna.
10. Lal Mandir, Chandni Chowk
Shri Digambar Jain Lal Mandir is one of the oldest Jain temples belongs to the reign of Mughal emperor Aurangzeb when a Jain officer worshiped A Tirthankar statue in his tent. This oldest temple is located in the capital city Delhi which is built in year 1656. This temple is totally made up of Red sand stone so it is famous by the name of Red temple. This temple is dedicated to Lord Parsavnath and the beautiful architecture, carvings, frescoes and art work made this temple famous among the pilgrims from all around the world. You will easily reach to Lal Mandir after getting on to the Delhi airport and from Old Delhi railway station this temple is only 2 kms.