Approximately around 1.3 million American tourists came to India for touring purposes in the year
2016/17 , This is second to just one other nationality (Bangladesh). We pondered over the reasons why India from USA is surging and American tourists come to India as a favorite holiday destination. The possible reasons for the same probably are: –
1-NRI'S first choice – India from USA
The Indian population in the US is one of the fastest-growing ethnic groups, These non-residents
Indians are an affluent lot in the US. These people come on India tour from U S A and visit India almost every year, The people of Indian origin in US  promote India to fellow Americans by telling them a lot about India at large and their India tour experiences. This seems a major reason for the popularity of India as a holiday destination amongst American citizens.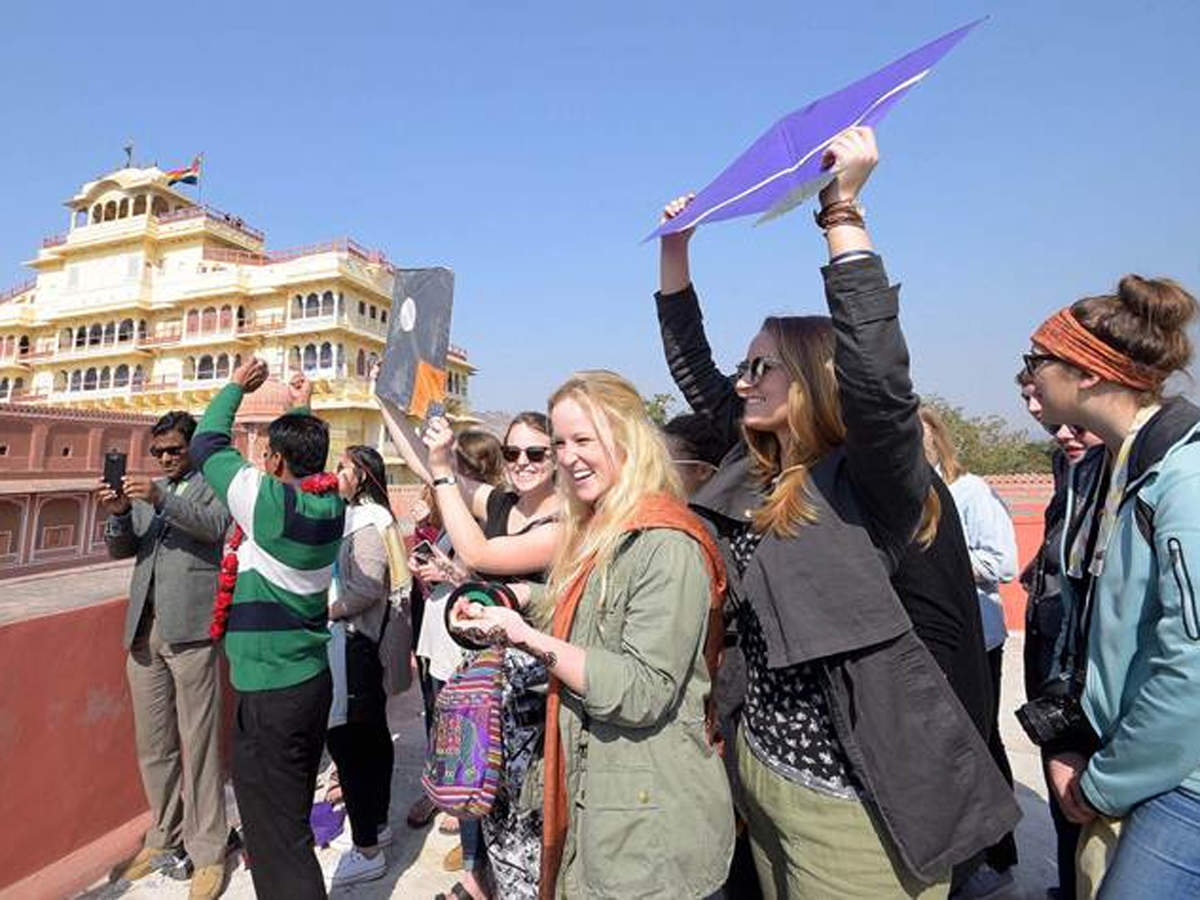 2- Culture and History of India-
America is the world's oldest democracy while India is the world's largest democracy. India has a very old civilization spanning more than 5000 years. America is a multi-ethnic society where immigrants from all racial origins have come and adopted the United States Of America as their home nation. Perhaps before U.S.A India was the most preferred destination of the Immigrants worldwide. Indian society is also based on a series of immigration from Central Asia, Europe, Africa. These immigrants brought their own set of cultural traits, This is similar to the story of USA, India is a cauldron of various cultures, This culture cauldron gave birth to a unique culture. American citizens love to experience Indian culture and society where there is a multitude of religions and languages.  This attracts the American citizen thus they come to experience this unique culture.
American society is a consumerists society where wealth is largely associated with happiness ancient religions also are fast losing the believers this philosophy is very similar to an ancient Indian philosophy of "Charwaak". In India population at large is a believer of religion and they mostly attribute their sufferings and happiness to the past Karma. This lets them take the vagaries of life in a positive manner. The staunch belief in rebirth makes death less horrific. In the narrow alleys of Varanasi, it's a culture shock for the Americans as they see hundreds of corpses being cremated while the city life moves on nonchalantly.
Suggested Tour Packages :-
3- India the largest nation of English speaking people-
India is a vast nation having multiple ethnic languages. The English language unites India. English as a language is very well understood and spoken by the Indian population. India sure is a nation having the largest number of English speaking people. A citizen of the U.S.A finds it very easy as he/she can communicate very easily with the localities on their India tour. They never feel out of place while conversing with localities.
4-Wildlife and beaches of India attracting U. S. Tourists –
India is a tropical nation with a vast sea coast, It has large grasslands and has a very rich flora and fauna. There are many wildlife reserves where the tourist can experience the wildlife from proximity. Indian tiger, one-horned rhinoceroses, Indian elephants watching them in real raises the adrenaline level of the wildlife aficionados. The sun-kissed beaches of Kerala and Goa enchant the tourist and peacefully they bathe in the sun at these beaches. Himalayas is another reason for the popularity of India as a destination. India has numerous peaks above 8000 meters they lay challenge to the best mountaineers. The Himalayan treks are interesting and intriguing inviting thousands of tourists to explore the unknown facets of Himalayas.
5-Indo-U.S. Strategic ties
Indian soldiers fought World War II as an ally with the American soldiers, even today the great nation of America is seen as an ally of Hindustan. Since the last many years the relation of the Indian government and the American Government has been very cordial and friendly. American forces have done joint military training exercises with the Indian Army. America is sure seen as a friendly nation by the public of India. America President Donald Trump during his program "Namaste Trump" was welcomed and cheered by thousands of Indians lately in Gujarat and Agra. Mr President was overwhelmed by the love and compassion of the Indian public. India and its population are very friendly and hospitable to the citizens of America, they feel protected and loved while being on the India Tour from the U.S.
Suggested Tours
6- India Shopping Paradise for U. S. Travellers-
India is a shopping paradise and Americans love shopping. Indian bazaar offers textile, jewelry, carpets (rugs) silver articles, pashmina, brassware, marble inlay souvenirs, paintings, and antiques, silk, leathers at a fraction cost of what American citizens have to pay in the American markets.
Indian textiles are famous world over, bed sheets, bed covers, bedspreads, tailor-made clothes.
A few years back it was difficult to shop in India as one had to covert the currency and safeguard the same now International cards like visa, master cards are all accepted at almost all Indian merchant establishment, tourists can use their plastic currency with proper safety anytime without any hitch.
7- Vegetarianism in India –
Since the last few decades owing to health benefits vegetarianism and the vegan population are on a rise, lots of people today in the US are die-hard vegetarian and vegan. India offers perhaps the biggest range of vegetarian cuisine. While most other nations are meat eaters India has a large population of vegetarians and vegans. Indian cuisine has a very rich menu of vegetarian delicacies.
8-Better Holiday Infrastructure at Competitive prices.
Today Indian holiday destinations offer a plethora of options to holidaymakers cities like Delhi Agra Jaipur or even destinations like Goa have scores of Hotels in every possible category. Budget hotels, economy hotels, Five-star hotels, Luxury Five star deluxe hotels, well there are umpteen options available in every category. The roads connecting these holiday destinations are good, flight options are also available and the train journey is another option available. All this at great prices makes India tour a very attractive holiday option to travelers from the USA.