Agra Food Heritage of the Mughal Era
Agra developed as a fully-fledged metropolis town during the reign of Mughal King Akbar. Those were the times when Indian society was completely divided into caste lines. The areas or the mohallas as they were called in local parlance also came up following the same societal rules and laws. Agra still bears those old names of the areas, there are mohallas named "Loha mandi " "Seth Gali" and so many others. Agra Food walk is a paradise for food connoisseurs.
Agra food walk is a specifically developed local tour of Agra where we focus on providing our clients and tourists the real taste of Agra cuisine. You will get to see the humdrum of day-to-day Agra life. These local mohallas have not changed much in the last 400 odd years. We start with a visit to one of the oldest "Petha" sweetmeat shops in old Agra known as "Gopal Das Petha" here you will get to see and taste various varieties of this world-famous sweet from the city of Taj.
Experience the Agra Culture and Bazars in Food Tour
Behind this Petha shop is a very narrow lane of a crowded bazaar know as "Lohar Gali" this name probably comes from the blacksmith Population once habiting this mohalla. You will also get a chance to explore Temple and Taj Tour an old Shiva temple known as the "Mankameshwar" temple. This temple leads to an old spice market where you can buy all sorts of Indian spices and condiments.
Walking a little you will arrive at the famous lane known for the Agra street food. Seth Gali is the hub of Agra Heritage walk and local street food which is predominantly rich in taste and calories. Be ready to enjoy the taste of a variety of sweetmeats merchandised in a variety of Flavour.  You can also taste other snacks which are mostly fried.
Suggested Tours:-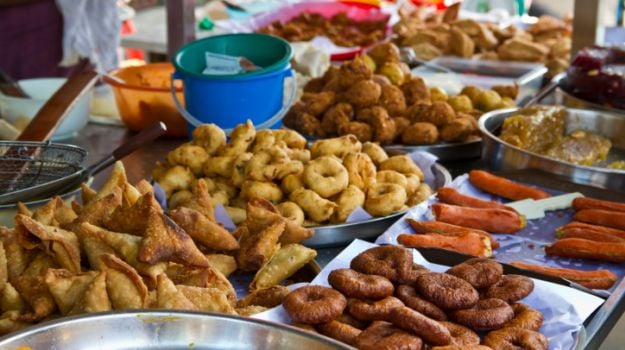 Visit Paan (Beetle Leaf) shop 
After eating your heart out get ready to enjoy the Paan. This is a sort of condiment enjoyed as a follow-up after a hearty meal. This is a small wrap of betel leaf with a mix of areca nut combined with spices. This will leave a lingering taste to your senses.
If you can endure and enjoy the tobacco leaves you can order to add the tobacco leaves to your respective Pan handmade and delivered fresh to you by your friendly Pan wallah. Pan has stimulant properties the slaked lime is used to bind the ingredients together.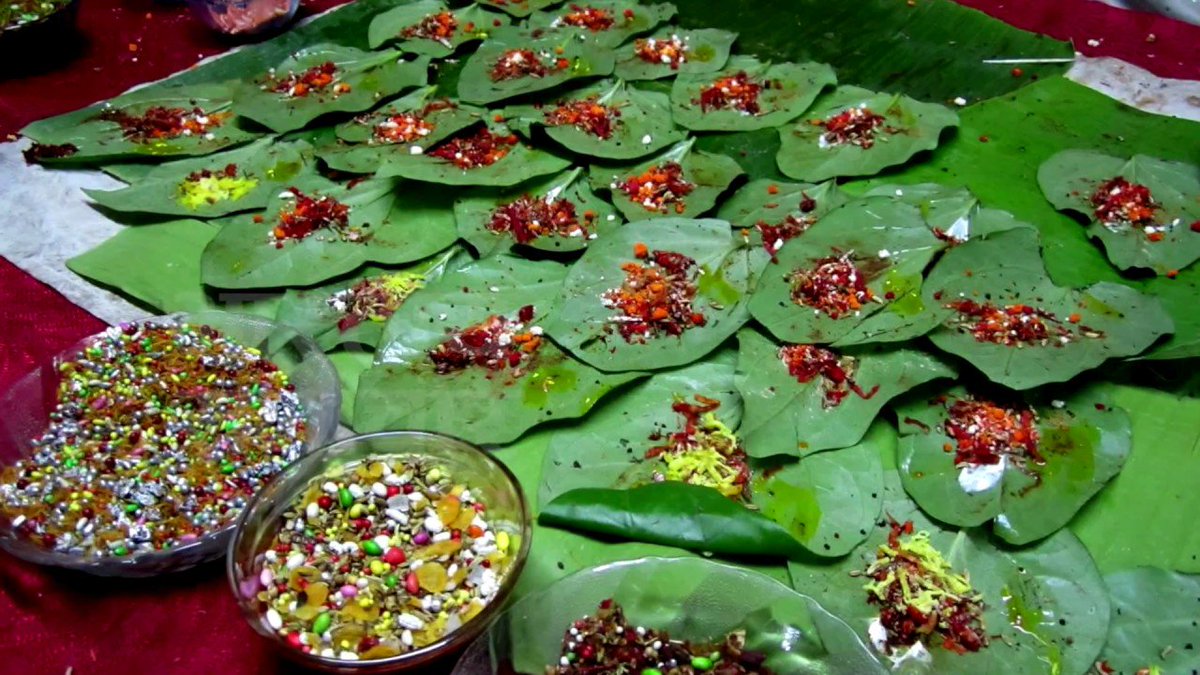 Tuk Tuk Experience
After this walk and engaging experience, you will ride your tuk-tuk and enjoy the ride across the crowded Agra bazaars reaching a market where the hallways are all busy in making "batasha" this is an ancient delicacy made with nothing but sugar.
The relevance of batasha is more in festivals and rituals where none of the rituals and offerings are complete without "Batasha". You will get to know and see the complete process and procedure of "Batasha Making" this is a wholesale market where traders trade in this commodity in big lots.
Sadar Bazar Tour-The Climax of Food Walk
From here we will drive to the famous market known as "Sadar bazaar" the resident of Agra come here to shop and enjoy their past time. There is a separate food lane selling all sorts of street food, do try the "Paani poori" Snack, you can even try an Indian version of Pasta.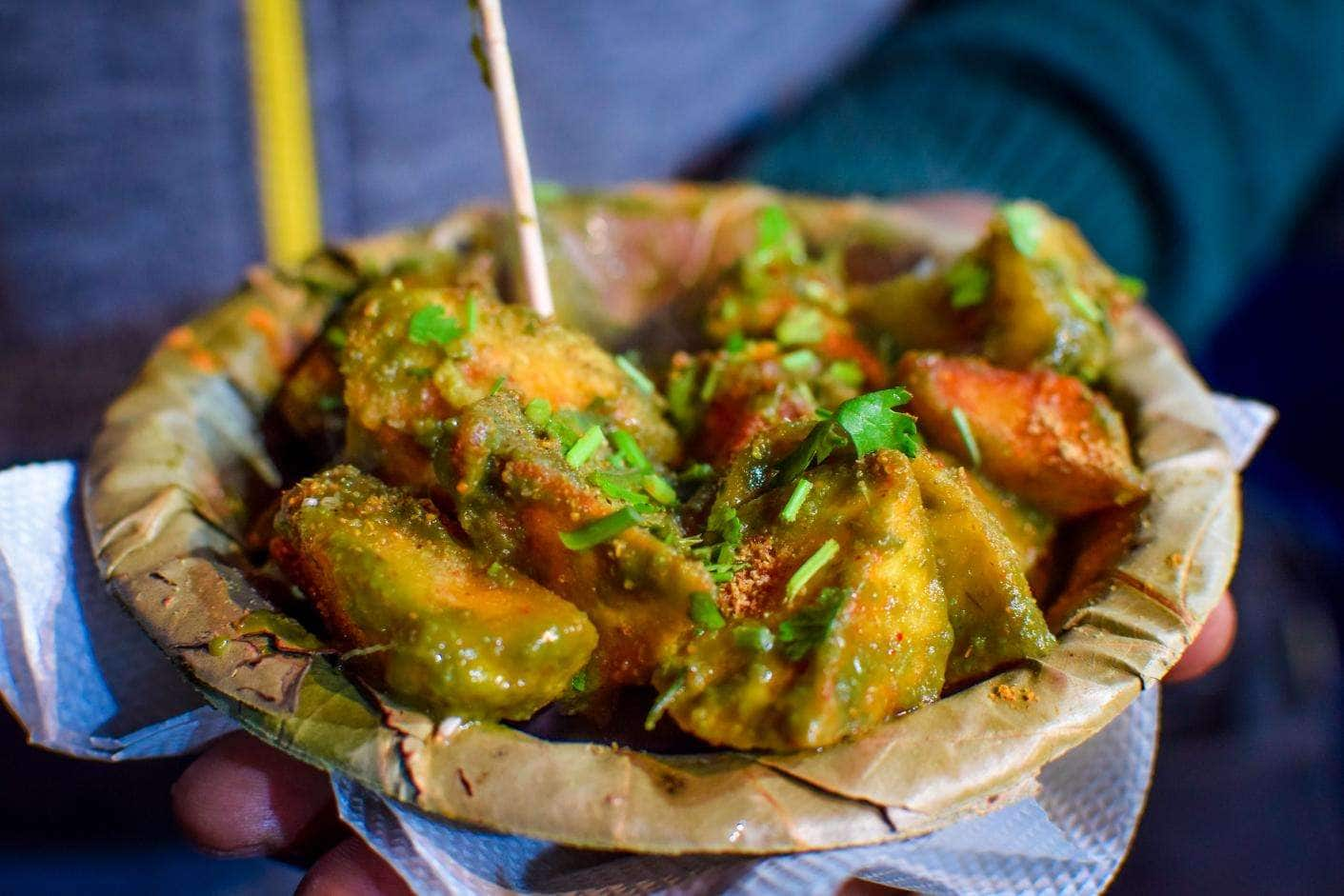 If you are desirous you can enjoy a cup of coffee sitting in a small shanty across a busy lane. A Plate of "Falooda kulfi" is a perfect ending to the Agra food Walk. If interested you can also savor a platter of barbecued chicken and mutton dishes over here.
Suggested Tours