What are the famous art and craft of Agra?
If you want to freak out on a shopping spree in Agra what can be the other best place to roam than to choose Fatehabad Road, Kinari Bazar or Sadar Bazar. In the city of the Taj Mahal owing to the long time dominion of the mughal rulers various arts and handicrafts flourished. As most of these rulers were aesthetic by heart and had a passion for art so various forms of handicrafts emerged in Agra. Marble Inlay work, carpet weaving, Zardozi (embroidery), paintings, calligraphy, textiles etc are the famous crafts of the city.  
Agra the home to various arts and craft 
The rulers developed various schools of arts and karkhanas (Factories) in Agra Fatehpur Sikri Tour. The bare sites without loams of Farrash khanas give you an idea of the high class manufacturing. Similarly while you visit any marble inlay factory in Agra or the store of embroidery you can imagine how pain staking job is this to work with fingers, without any modern tools. This present blog will serve a ready recover for the most famous Handicraft Stores in Agra.
Handicrafts Gallery Agra
This store is located on Fatehabad Road Agra in Jasoria Enclave and presents before you the famous handicrafts of Agra like Embroidery work done with a needle. On arrival, they will demonstrate to you the process of doing embroidery work done with a needle. On Arrival, they will demonstrate to you the process of doing embroidery.
What to see there?
This work is done with a needle by putting thread over the thread and the pieces can vary from few inches to the few feet in size. Besides they have a section of Indian Marble, Jewelry and Agra special unique music section. Here you can enjoy the live performance on the tunes of Sitar or Veena.
U.P Handicrafts Complex
 This large store lies close to hotel Amar on Fatehabad Road, Agra and provides a large collection of handicraft such as Marble Inlay goods, Agra textiles and leather goods.
Fab India
 This boutique showroom is newly opened on Fatehabad Road Just opposite to the office of one of the top tour operators of Agra S.A.M Tours and Travels. You can buy products of textiles made from traditional techniques and Skills specially the ladies ware and gents also.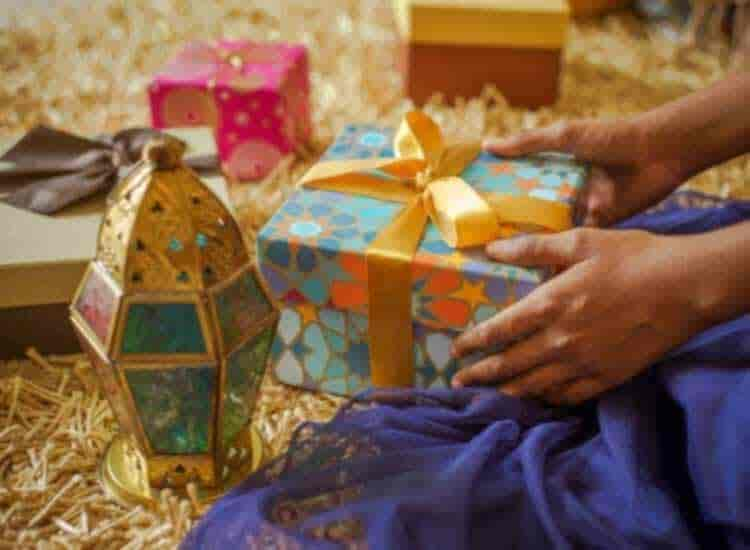 Raman Exports
 This is a wholesale and retail store that sells beautifully crafted marble items, woolen rugs, brassware, and wooden items, This is located just opposite to Hotel Howard Fern on Fatehabad Road, Agra and has close proximity to the Taj Mahal.
Handicrafts Store
This store is located close to Pind Baluchi Restaurants on Fatehabad Road Agra. They are the Wholesalers and retailers of marble goods- such as tabletop, coffee tables, coasters, statues, etc. Besides this, they also sell Agra famous items such as embroidery fabrics etc.
Cottage Industries Exposition
This is almost 3 decades old store just opposite to the Agra commissioner Office. This is set on a high mount in age old heritage building of the British Tales. This cottage industry with its large set up provides a big variety of local handicrafts and Kashmiri Pashmina and rugs.
Ratan Handicrafts
This is a small store just opposite to the Axis Bank on Fatehabad Road. If you desire to buy some budgeted souvenirs or fabrics you can visit this store.
Kalra's Cottage Industry
This showroom is close to Hotel Ratandeep and is one of the big stores for carpets in Agra. They demonstrate to the entire process of rug makings. Besides rugs they sell variety of cotton durries, runners. They also have a large section of fabrics.
Unique Arts Bazar
 This is also a boutique shop in Fatehabad Road selling marble items and other artifacts. You can also look for clothing and yarn.
Anil Handicrafts
This store is opposite to the ITC Hotel on Fatehabad Road. They have a large variety of clothing, pashmina and other handicrafts. On demand they can also provide you ready made tailoring service.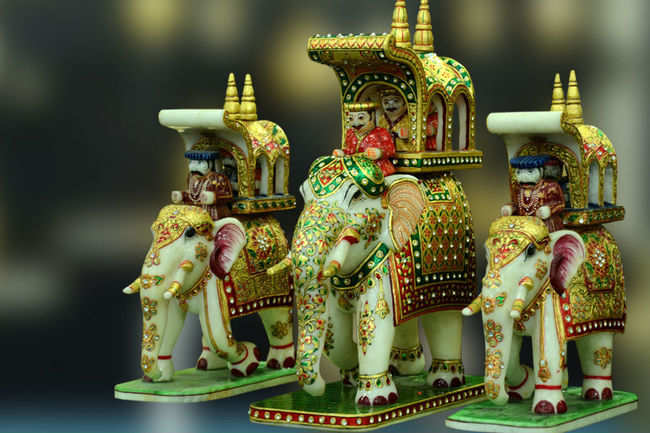 Kalakriti Emporium
This is the biggest store in Agra selling unique Marble Items, rugs, embroidery, jewellery and fabrics. They have different sections and if you are interested in watching a documentary show on marble inlay work, they provide you the facility in the projector in their home theatre.
Zava Handicrafts- This boutique carpet shop lies close to the Courtyard by Marriot Hotel in Agra. They exhibit a large variety of Indian rugs and durries.
Agra Marble Emporium-
This is a famous store selling inlaid marble goods in their two large sections. They provide you a complete demonstration of the rich heritage of inlaid art.
Sanskriti imperial Gems-A unique place for embroidery
This store gives you the privilege to buy the embroidered pieces. They demonstrate the Zardozi art work live. They also have a pretty good collection of jewelry items.