During the heyday of Mughal Power the art of Jewellery making was given the utmost priority. Thus thousands of gold smiths were invited from Bengal to center to the needs of Harem ladies. Agra being the capital of mughal's these artisans settled down. Since then as they could not find better customers than to serve to the Royal Demands. Jewelry shops in Agra give you plethora of options to buy gold, silver jewellery and diamonds.
Mughal Passion for Jewelry ?
The numbers of the imperial seraglio and of high ranks officials were in the vogue of displaying the best ornaments from the tip toe whether may be the case of male or female. They liked the products studded with valuable gem stones. Since the era of mughal's to the present day the city of Agra has famous jewellery stores where the locals and the people from the overseas can buy the gem stones, and the other jewellery items.
During your Agra tour if you wish to see the famous jewellery products such as- Necklace, earrings, pendants, Mangal sutra, bracelets etc. you can visit the famous stores in Agra mentioned below.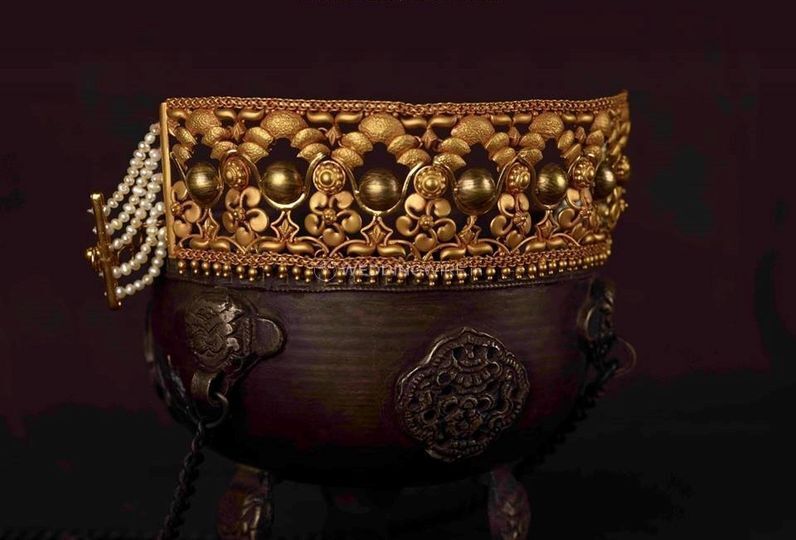 Jewelry Shops in Agra
PC Jewellers- This famous jewellery store is located in civil lines, Agra on Mahatma Gandhi Road. You can buy this jewellery of traditional and latest designs with BIS Hallmarks. This is a chain of jewellery shops with more than 80 stores all over India. This was started in 2005 by Padam Chanda Gupta and Balram Garg.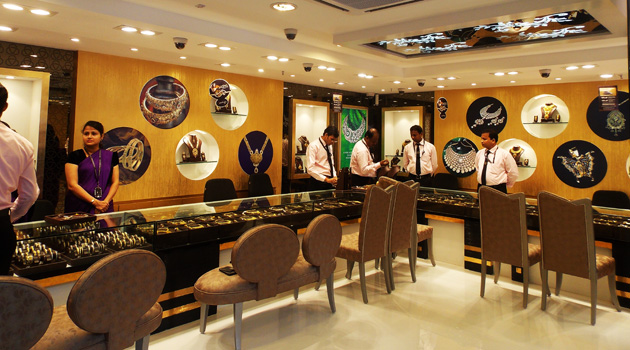 Tanishq Agra- This is another well known brand in India with their two showrooms in Agra one on the M.G Road and another in Kamla Nagar. This is a product of TATA a world known brand. They also offer a variety a gold and diamond jewellery items at with Hallmarks.
Kohinoor Jewellers- This well known jewellerys store is located opposite to TDI mall on Fatehabad Road, Agra. They are renowned all over the globe for their private museum displaying the heritage of Embroidery Art and the exhibits of Padmshree Shamshuddin known as Shams. They are also famous for wide ranging traditional mughal,Celtic, Victorian and modern jewellery.
Sanskriti Imperial Gaems- This place is famed with the exposition of world famous Zardozi art. They have a demonstration of this are at their emporium. There have masterpieces of Zardozi panels made by renowned maestro Shamsuddin. They also have mughal, antique and modern Jewellery.
Abhushan Jewellers- This store lies in Ramnagar Colony on the M.G Road. They are renowned for Gold Jewellery, Diamonds and Polki jewellery.
Kalyan jewelers- They are renowned for precious gold jewellery. They offer one of the best quality of diamonds and gold jewellery with wide varieties of collections and well designed wedding jewellery within affordable price.
Lachhmandas jewellers- They boast of their unique presence as a jewller since 1965 in Agra and have a wide ranging gems and jewellery products. As an avid jewellery shopper you can find different designs of jewellery.
O.P Jeweller- This India fame jewellery showroom lies on the famous M.G Road in Agra and is serving the demands of the jewellery lovers since 1963.
Lalchand Shobhraj Jewellers-
This famous jewellery showroom is located on the M.G Road and is a well known brand since 2008. They are renowned for exclusive and handpicked jewellery collections.
Ganeshi Lal Emporium-
This is one of the oldest jewellery and handicrafts showrooms in Agra. It lies on the M.G Road just opposite to the Residence of District Magistrate of Agra. They have a private museum where they have the biggest jeweled carpet and the ceremonial elephant. They also display the largest replica of the peacock Throne studded with the jewels. This place is visited by the different dignatories of the world. They exhibit the large collection of sculptors and the other antiques of the Mughal era. During the Golden Triangle Tour you can plan visiting this place which is a good choice to buy the gems and jewellery and the zardozi panels.
Preetam Das Jewellers-
This jewellery stores is in Dayalbagh, Agra and is considered one among the top jewellery showrooms in Agra. This serves the need of the customers of buying gold and silver jewellery, diamond jewellery etc.
Agra chains (ACPL) –
Agra chain is established in 1948 and they are acclaimed as the large Indian supplier of silver jewellery and chains.