Ladakh
Bounded by Karakaram and Himalayan mountains you find plenty of nice options of trekking in Ladakh . Ladakh region has a long history and culture. It was earlier under Jammu & Kashmir. When the government of India riveted the article 370 from Jammu & Kashmir on 31st October 2019, the new union territory of Ladakh come into existence with Kashmir and Jammu.
Ladakh has two districts- Leh and Kargil. This is one of the highest regions of the world and combines both high plains and deep valley. The high plains are  mainly  in the East and starts diminishing towards the West. In the south East of Ladakh there  is a large lake known as Rupshu and to the northwest of Rupshu there is Zanskar range .  In the regions  on account of heart   rendering chill all the people and cattle live indoors  .  Water to this area is provided by Zanskar River. Leh is very important place of this region hour been a trade center since long.
Best time  of doing trekking in Ladakh
The best time for a track happens in Ladakh is July to September.Obviously the month of July and August are the best months to embark for Ladakh tour as all the roads and passes are open. The weather during this time is good with early mornings and mercury goes up to 25 Celsius and falls down to 10 keep in mind to alone this place during the poplar Hemis festival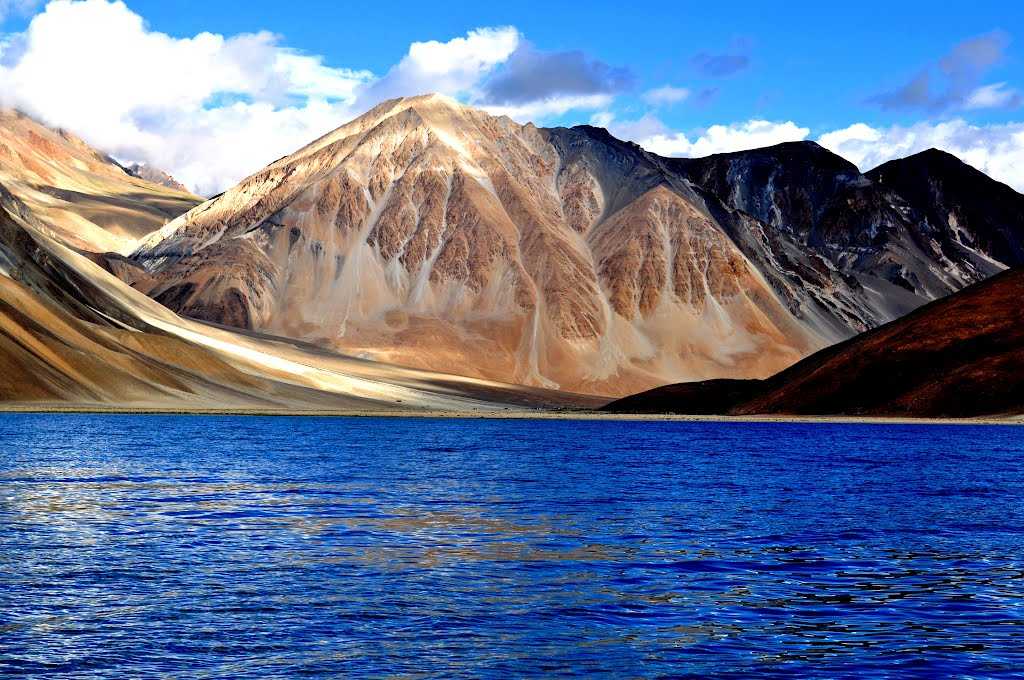 How to reach Leh?
There are two options to reach Ladakh from any part of India. If you plan going there by air, you can take flight from Delhi, Chandigarh, Srinagar or some other airport. From Leh you can reach Ladakh and enjoy trekking and other activities there. Another option is to travel by road to leh you can cover a distance of 470 kms from Manali over the high passes of the world. Srinagar is also connected to Leh by Zojrla Pass.
Read more blog:- Why Delhi Agra Jaipur Tour is best India tour ?
7 Best Treks In Ladakh
Ladakh is considered a paradise for  the trekking. Since a couple of years hiking is getting popular in Ladakh. In this you experience thrill and adventure of walking past  the lonely  mountain ranges, through the narrow passes and trampling over the highest roads try to mix all the tracks which trekking experience and some  which  are for the professional trekkers only.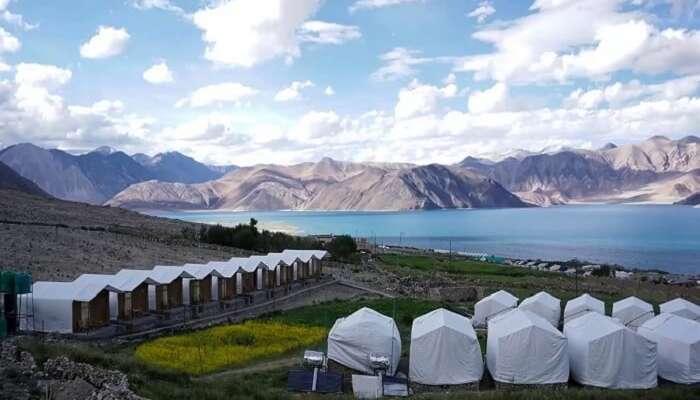 Ripchar Valley trek
This trekking is done at a altitude of 4200. This is considered moderate track and even  without  being professional  one  can do it. This  begins  at the famed Lamayuru monastery. In this blissful track you enjoy at the best scenic  views of small hamlets  and sprawling pastures. The crop fields of Zanskar and the valleys laden with flowers enchant   the heart of the visitors. The best time to do this track is from June to September and it can be done in 9 days. In this track you enjoy the local Ladakhi culture, Chilling Valley and the rustic culture.
Suggested Plans:- Golden Triangle Tour Packages 
Padum to Darcha
This track is based at an attitude of 5000 meters. This track has its unique experience  where the trek abounds in natural  beauty. This stretches from Padum region of Zanskar Valley of Ladakh to Darcha region of Himachal Pradesh and Passes through Topka, Chalong. This is a 12 days track and the best time to do it is from June to September. you explore the major highlights to Manali, Kampel etc.
Markha Valley Trek
This trekking is  considered moderate which is not very difficult but you need the professional help of the local guides and other trekking gear. In Markha valley track you get the advantage of socking into the bounties  of nature close to Kongman La pass at an altitude of 5000 meters. The Hemis national park is another amazing thing to explore. This track takes 8 days and the idea l time is from June to September. Besides other attractions you get to see the Markha village, Leh Palace etc.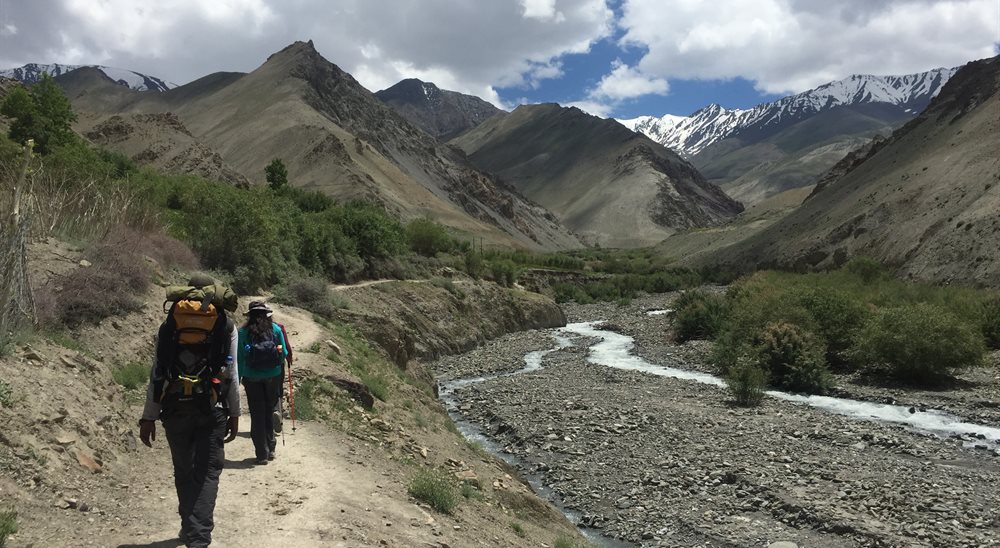 Chadar trek
Chadar is categorized one of the hardest  track.  Chadar signifies shawl as in the winter season the temperature drops down extremely  and the even drops to  – 30 degree celcius . The entire water bodies  freeze down and the Zanskar river which is also known as Tsarap river makes a deep shawl  of Ice. It you are totally fit and adventure seeker with the help of local experts you can make planning of Chadar trek  where  you  have delight of Zanskar trek by walking on the  frozen river and you can enjoy in the fun games like sliding. You also get to see the famous shanti  stupa.  You have to take special precautions while undertaking this trek   as walking in the river is very dangerous  in this   temperature  and on the  way  sometimes one has to cross the boulders.
Suggested Plan:- Taj Mahal Tour Package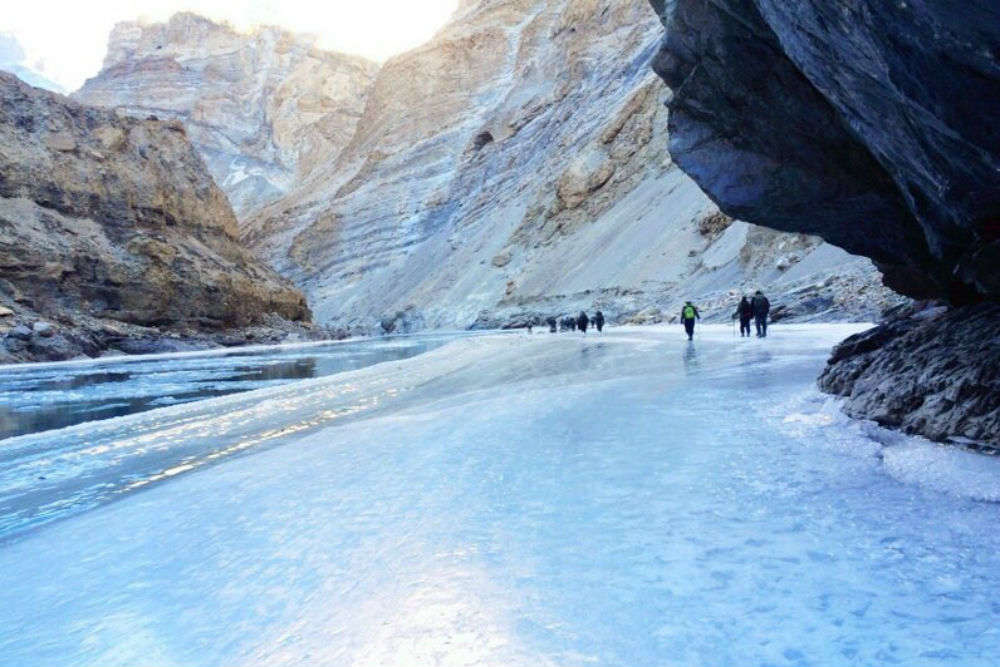 Stok Kangri Track  
Located in Ladakh range stok Kangari is very popular among the adventure seekers. This range is higher and the summit push is very difficult which takes more than 12 hours. In this difficult climb you get to see the breathtaking views of zanskar and Karakaram range.  This trek is nearly 2000 ft. height and best time to do from June to August.
Kang Yatse II trek
Kang yatse II is located in the Makha Valley at an altitude of 20500 ft. The total trekking distance is 72 kms. The professional trekkers venture into doing trek in this region. In this one can enjoy visiting the rich culture of the villages, monasteries and ruined fort. After summiting the peak you reach the Kangmaru La Pass.