India got independent in 1947, the situation of infrastructure was in an abysmal condition hardly there were good roads. The highways were in shambles. Tourism was also negligible. All the cars were imported, India had no production of cars or any other automobile. A drive more than 200 km was not possible, the cars which were used as taxi initially were foreign brands such as Dodge, Chrysler, and Fiat. Hindustan motors an indigenous car manufacturing unit had been launched in 1942 but those were just assembly plants reassembling the foreign manufactured cars on the Indian soil. You come to know about the taxi booking services in India. 
Taxi Booking in India
Hindustan motors starting manufacturing a model of Morris motors which was called Morris Oxford. In times to come it became a cult in India and the brand "Ambassador" became world famous. Another car manufacturer which was making cars in technical collaboration with Chrysler and Fiat the company was known as Premier automobiles and it manufactured Dodge, Plymouth and Fiat 110 D  models. The 110 D model became very famous in India and later on was given the name Fiat "PadminI"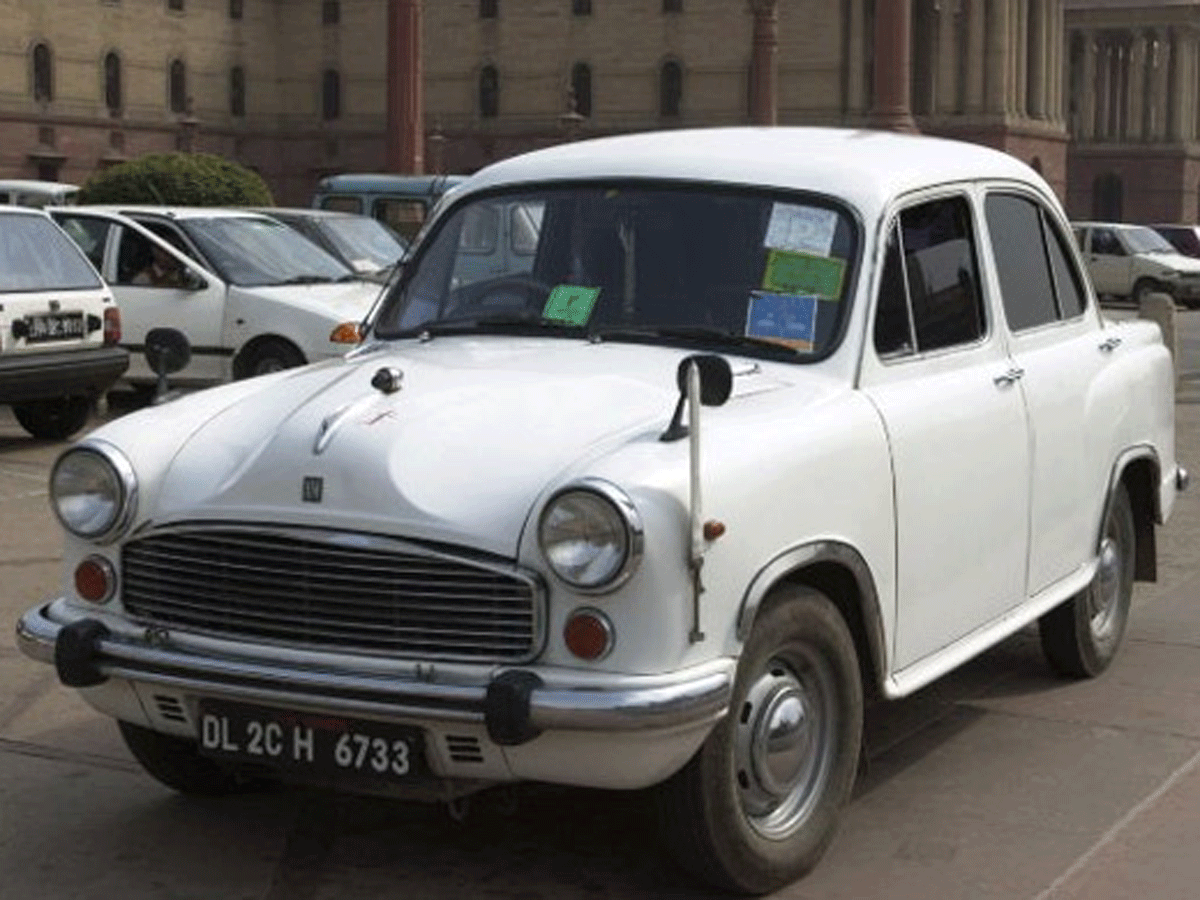 Delhi and Calcutta had the " Ambassador"  as a Car which ruled in the Taxi segment, this situation continued till mid of 1990's. Any foreign tourist who had visited India in 70's, 80's or 90's will reminisce  how he enjoyed the India tour on spacious Ambassador Car. Though the Ambassador was a spacious car but technically it was an outdated product which sometimes malfunctioned even the earthly luxuries such as air conditioning through present but were not very effective. In 1980's the company tied up with ISUZU and new models started coming equipped with a modern 1800 cc Isuzu engine set up, nevertheless the car still lagged in comparison with the modern cars of the times.
Suggested Tours
Mumbai only had the fiat car as the favorite Taxi and it remained so for more than 40 odd years. The 110 D which was popularly known as Fiat Padmini has now finally been said Adieu (in 2019). In comparison to the large and bulky Ambassador the smart and chic Fiat had better visual appeal and the people of Mumbai loved their ever present Fiat Taxi Car. Now the entire fleet of Fiat taxis has been replaced with modern cars such as Suzuki Wagon R and Hyundai Santro.
In 1990's the modern cars which were now being manufactured in India itself after the Indian economic reforms saw brands such as "Cielo" manufactured by "Daewoo Motors", By the end of 90's the Toyota started its Indian operations as it had collaboration with Kirloskar motors. The brand Qualis from Toyota  Innova Crysta instantly became hit with the Taxi operators of Delhi and this Modern, user friendly, very dependable and spacious car was used as a taxi for Car Rentals Delhi Agra Jaipur. It took the Indian taxi industry with a storm and the tourists relished all the creature comforts driving on very modern new four-lane roads.
The MUV category now had a favorite brand Qualis, It was liked by all the Taxi operators. Even the personal care segment took the Qualis brand like a hot cake. In the early 2000s when the Qualis was a fast selling and most loved Indian car it was suddenly discontinued, no one could believe the phasing out of this favorite car. A new brand Innova was launched and to date is the highest-selling Taxi brand in India. In 2016 a rechristened version of Innova known as Innova Crysta was launched.
In sedan segment Toyota Etios and Suzuki Dezire are the most selling brands in India. Both are comfortable cruisers with powerful engines under the hood, both have a very efficient air conditioning and other creature comforts like separate antisubmarine seats
Suggested Tours
Toyota Innova is a three-row multi-utility vehicle that can comfortably seat six people and can comfortably cruise at high speeds. A distance of eight hundred kilometres of Golden Triangle Tours can be easily done now in all comfort. For taxi booking in India you can use Ola app or Uber App and can book cabs online easily. Some of these models of the cars are used as drop taxi.
In luxury segments to we have ample of cars available like Fortuner from Toyota, E and S class from Mercedes and Audi A6 to name a few. The Indian taxi industry can now be called world-class.