Shirdi is a small village located in the state of Maharashtra. This place was the home of spiritual saint Sai Baba, This places is renowned all around the world as a major pilgrimage site of India. Shirdi Sai Baba  is worshipped by both Hindu and Muslim community and there are so many Christian religion people are also connected to this place living worldwide.
History of Shirdi Sai Baba
Sai Baba came to this village at the age of 16 years. People of this village are wandered to looking this boy in a very young age of 16 he was perfectly doing deep meditation and chanting the name of god under a neem tree without food and water for several days. These things make curiosity to every people that how a young boy can live without food and water and they believe in Sai Baba as a holy spirit. The wife of the village chief 'Bayjabai' start bringing food to Sai Baba from his home.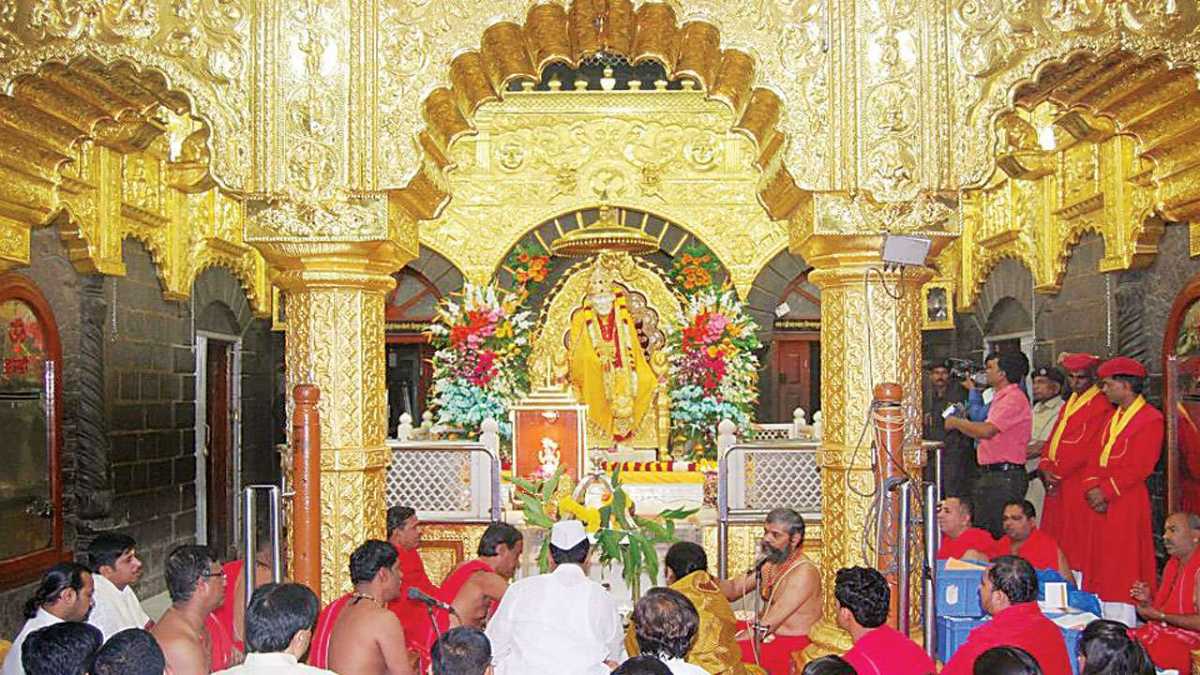 One day Sai Baba sitting under the neem tree and tell the people to dig the routes of this tree. After getting his instructing people start digging the roots of neem tree suddenly they found a slab of stone, some oil lamps are also burning near this slab without the oil and air and a vessel of cow mouth. Sai Baba told to the people that this is the sacred place where his guru had done penance. Since that day people start worshiping of this holy place and after years they made a big temple of Sai Baba. Until today people worshipped this tree and this marble slab.
Who was Sai Baba?
Sai Baba was born in  1838 in pathari village comes in the district of Prabhani in the state of Maharashtra. The legend said that Sai Baba was born in a Hindu Brahmin family and later he was adopted by a Muslim Fakir so he was living his life as a sain or Fakir until his death.  In his name 'Sai'which is a Persian word denotes for Holy person and 'Baba' is a Hindu word which mean Father. So Sai Baba believed as a Holy Saint father of all devotees.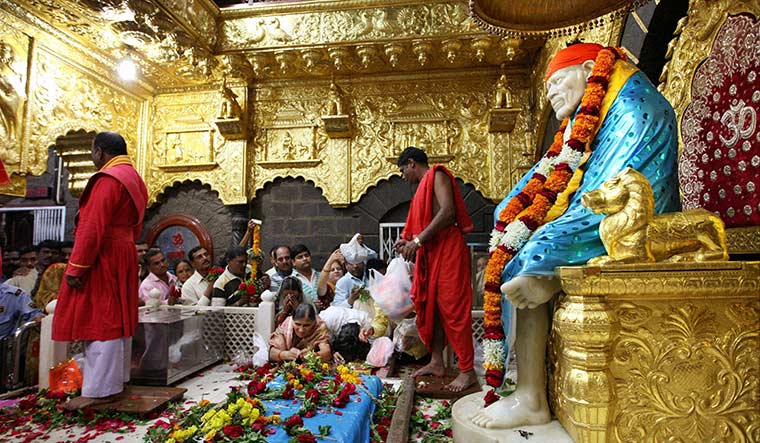 Religious aspects of Sai Baba
Sai Baba was not the follower of any particular religion from his birth. He always teach his followers to live a ordinary life, read the holy books of any religion, do chanting the gods name in which you believe. As he was birth in a Hindu religions and lived his life as a Muslim Fakir so he also respect every religion. One of his well known preach was 'Sabka Malik Ek Hai' it means Lord is one for all.
Who are the devotees of Sai Baba
Firstly Hindus worshiped him with Hindu rituals and Muslims treated him as a Muslim Fakir. In the present world Sai Baba has millions of devotees  from all around the world. They have also lots of Christian followers who are mostly Caribbean and also most of his believers lives in USA.
 Why Sai Baba specially worshipped on Thursday
Thursday is a special day for the followers of Sai Baba. This day belongs to Guru Brahaspati according to the Hindu Religion which is also known as the Planet Guru. This day is also dedicated to guru Dattatreya who was the guru of Sai baba and Sai baba is also considered to be an avatar of Guru Dattatreya among his followers.
Suggested Tour Plan :-
Shirdi Sai Temple Timings
This temple is open at early morning 4 am and closed by 12:3o Pm in the Mid day. This temple reopens at 4:30 pm in the afternoon and closed at 9:30 pm.
The special kakad Arti is performed every early morning at 4:30 am at the main temple.
Read Related blog:- Mathura Vrindavan Temples Facts and Timings
Main Festivals of Shirdi Sai Temple
There are three main festivals performed celebrate every year at Shridi Sai Baba Temple. The first one is Ram Navmi which happens every year during the month of March-April which is the most important festival. The second festival is Guru Purnima in which the followers of Sai Baba coming every year from all around the world to visit this temple. The third main festival is Vijay Dashmi or Dussehra  which celebrates every year at Shirdi Temple.
How to reach Shirdi Sai Baba Temple
The nearly railway station to reach Shirdi Sai temple is Kopargaon  which is located only on the distance of 22 km from Shirdi. The second nearest railway station is Manmad which is about 60 km. Both of these railway station are well connected with all major railway stations of India. After reaching these railway stations you will buses, auto rickshaws or private taxis to reach Shirdi Sai Baba Temple.
The nearest airport from Shirdi Sai Baba Temple is Aurnagabad airport which is located on the distance of 130 km only and you will get private taxis directly from the airport to reach Shirdi Sai Baba Temple.
Famous places to visit near Shirdi Sai Baba Temple
The very famous temple of Hindu God Shani Dev which is known as Shani Singanapur is located on the distance of 73 km in Ahmednagar district. The people who are coming to visit Shirdi they always go for the visit of this famous temple. The famous thing about this place is not even a single house or residence  of this place have locks as they believes Lord Shani dev protect his houses.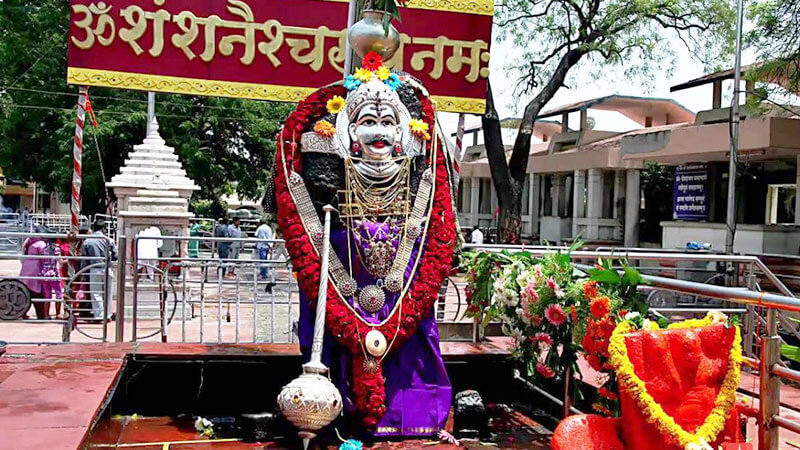 Shirdi Sai Baba Prasadalaya
Shri Sai baba trust has built Asia's biggest Prasadalaya or food centre for pilgrims. This is a big dining hall with the sitting capacity of 5500 people for having food in one time. In average they feed nearly one Lakh pilgrims every day. On average Shri Sai bab trust is spending around 200 million rupees annually to feeding devotees visiting Shirdi. The trust is also provide free buses to the pilgrims from the main temple to reach this prasadalay  to and fro.
Suggested Tour Packages :-