Mathura is the famous city of North India close to the Taj Mahal city Agra. According to the Hindu mythology this is the sacred place where Lord Krishna  was born and His birth place is known as Shree Krishna Janmabhumi. The visitors came to visit this holy temple from across the world. This city is also housing many other religious temple which is center of attraction for every tourists and devotees. This temple has religious significance by 6th century BC and later it was destroyed by many invaders. It was last destroyed by the Mughal Emperor Aurangzeb in 17th century and he also built a mosque over here by the name of Idgah mosque which is still exist.
The present temple complex was built in 20th century. The famous festival of Holi is celebrated here every year on large scale which attracts foreign tourists, photographers and bloggers from all over the world. Due to the close proximity from the national capital Delhi this city is always in the list of tourists. During your India Tour you will include this city which is worth to visit. In this article you will read all information of Shree Krishna Janmabhoomi Temple Mathura.
Suggested Tour Packages
This temple is located in Mathura city in the state of Uttar Pradesh. The location of this temple complex is situated on Deeg Marg near the Deeg Gate Chouraha, Mathura Uttar Pradesh. This temple is easily accessible from railways station and bust stand of Mathura city.
Suggested Reading
Shree Krishna Janmabhumi Mathura Entry Fee
There is no Entry fee levied on the visit of Shree Krishna Janmabhoomi Temple for both Indian and foreigner guest.
Shree Krishna Janmabhumi Mathura Aarti Timings,Bhog, Darshan –
There are different timings for Special Aarti ceremony and Bhog (Prasad) at Shree Krishna Janmabhoomi Mathura are as follows ;-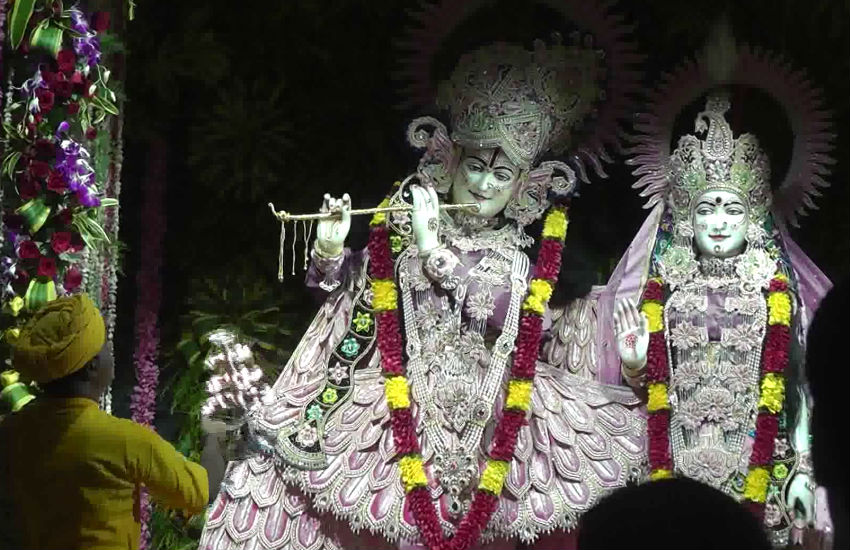 Morning Aarti (Mangla Aarti)-           Darshan Timings                                            Evening Aarti
Mangla Aarti – 05:30 A.M.                        Morning Darshan- 5:30 am To 12 PM              Evening Aarti – 6 Pm
Makhan Bhog – 08:00 A.M.                      Afternoon Darshan- 4 Pm to 8 pm
Shree Krishna Janmabhumi Mathura opening Time
Morning Time – 05:30 A.M. to 12:00 Noon
Evening Time- 04:00 P.M. to 08:30 P.M.
Shree Krishna Janmabhumi Mathura Garbha Grah Visit Time
Morning Time – 05:30 A.M. to 12:00 Noon
Evening Time- 04:00 P.M. to 08:30 P.M.
Suggested Tours
When Shree Krishna Janmabhumi Mathura is closed?
The Shri Krishna Janmabhoomi Temple is open all days in a week for the visitors.
How to reach Shree Krishna Janmabhumi Temple 
The Janmabhoomi Temple Mathura is easily accessible by road, by train or by the airport.
By Train-Mathura railway station is well connect with all major railway station in India. The Trains running between Delhi to Mumbai route is mostly stop at Mathura Railway station.
By Air- The nearest airport to reach Mathura is Delhi and Agra airport. From Delhi airport the distance of Mathura city is just is 170 km which maximum takes 2 and half hour to reach Mathura city. The Agra Kheria airport is located on the distance of 70 Kms from Mathura which is maximum takes 1 hour to reach Mathura city.
By Road- Shri Krishna Janmabhoomi is well connected by the road from the major routes in India, You can easily get here by Yamuna expressway and NH2 as well.
Places to visit at Shree Krishna Janmabhumi Temple Mathura
The main attraction to see here is Garbha Grah or Shri Krishna Janam sthaan, Shree Krishna Janmabhoomi Cave temples, Bhagvat geet Bhawan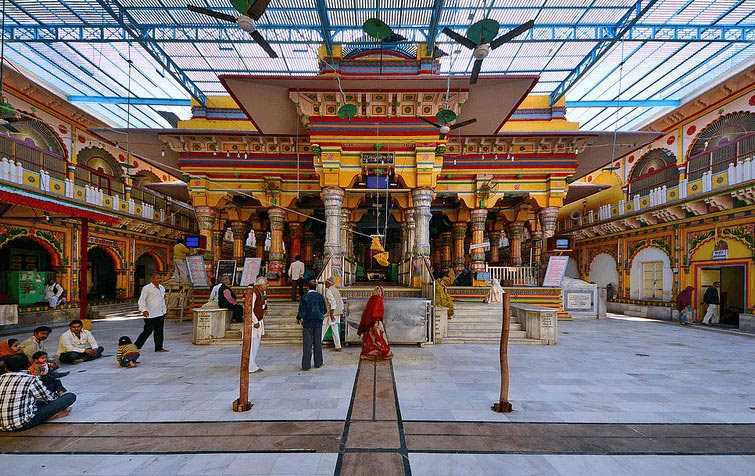 Places to visit near Shri Krishna Janmabhoomi Temple Mathura
This city housing many religious temples, shrines and Dharamshala's we have listed few of the main attractions here are as follows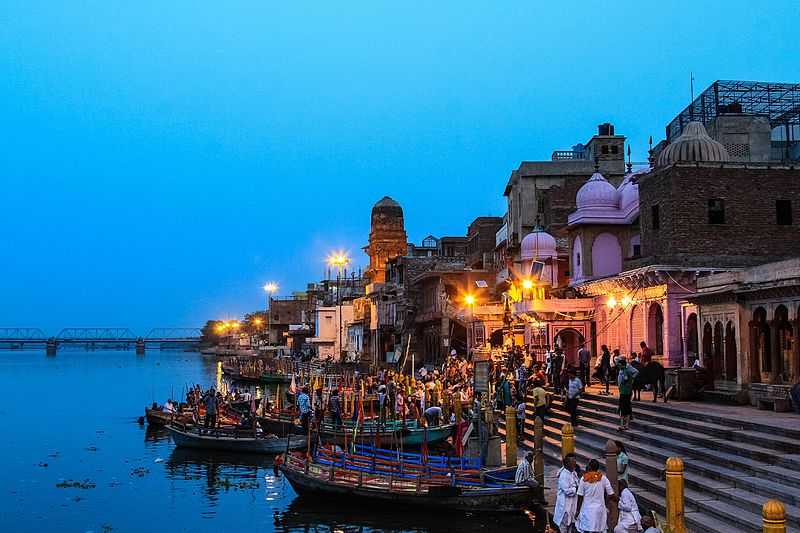 Vishram Ghat, Dwarkadheesh Temple, Shree Krishna Janmabhoomi Temple, Archeological Museum Mathura, Kans Qila and Tilak Dwar.