Since a couple of years, the decreasing number of tourist footfalls and overnight stay in Agra has been a grave issue. The millions of the population of Agra city depending solo on tourism hope to find some new measure so that the number of night stay can increase in the city. Under the same demands, the local authorities are working and trying to increase Night Tourism in the city.
View the Taj Mahal in the Night across the river
As it is evident the lots of foreign and domestic tourists always aspire to visit the iconic Taj Mahal in the Night but they fail as the Taj Mahal opens only five days in the night so far and one has to struggle hard to get the night tickets of Taj Mahal as there is a limit of numbers. The honorable supreme court of India gave the permission for a maximum of 400 visitors on one night by making a group of 50 people in one batch.
Besides if you are choosing Agra Tour Packages to view the Taj Mahal you have to book these tickets in advance for the full moon visit of the Taj Mahal, thus lots of people who dream of visiting The Taj in the night are left in the lunch and limit their Taj Mahal Tours during the day time only.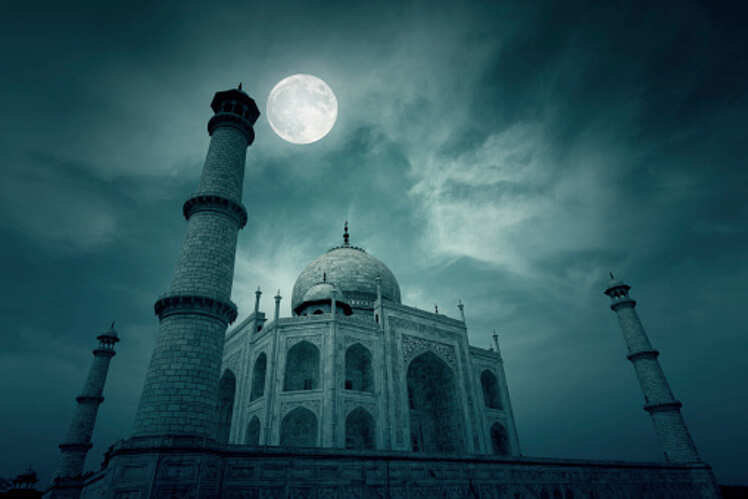 Taj Moonlight viewing Possible from 7 to 12 P.M
Just to facilitate the tourist the local Agra Development Authority has planned for the substitute. Thus they built a plinth across the River Yamuna close to the fence of celebrated Mehtab Bagh and also made the proper seating arrangement and paved the pathway with tiles. They made necessary security arrangements for the tourists who deciede to choose Taj Mahal Tour Packages for the night visit.
The authorities decide to levy the entrance fee of 50/ from the Indians and 200 from the foreign nationals for everyday when this plinth is open from 12 P.M to 7 P.M. For the 5 days night viewing they are going to change INR 510 from the Indian tourist and 750 from the foreigners. This would be applicable from 7 P.M to 12 P.M.