There are some breathtaking honeymoon destinations In India. The newlyweds can spend the best time of his life in India which is famous for Hill stations, Back waters, Mountains and historical places and gives you a unique experience and comfort to start your new era. Here I am short listing few places which are the best honeymoon points of India for domestic and international tourists.
Andaman – one of the top honeymoon destinations in India
The Andaman  and Nicobar Islands are  the best honeymoon destinations in India. These roughly 300 islands are known for their palm lined, white sand beaches. This place is most famous for an offbeat experience and away from the crowd. At present this the first choice for Bollywood celebrities or famous politicians to spend their private holidays in Andaman.
What is famous behind Andaman?
The famous things to visit here are North Bay Island, Corbyn's Cove beach, and Ross Island also you can visit the historical cellular jail which tells you the story of pain and sacrifice where at the time of British India prisoners spend their punishments which are known as 'Kala Paani'. If you would like to enjoy snorkeling you go for the visit of Havelock Island which is one the famous place for tourists. The nearest airport is Port Blair which is well connected with all major airports in India.
Kashmir:
Nothing can be better then Kashmir to spend the quality time of your honeymoon. This is still comes in the best honeymoon destinations of India and not only Indians even foreigners would like to visit Kashmir during their honeymoon. The calmness of Dal Lake will mesmerize the beauty of Kashmir where you will stay in hotels as well as in House boats which is a unique experience for everyone.
What makes Kashmir famous?
Here you can also see the floating markets which are the only one market in India located on boats in Dal Lake. The intricate works of carpet weavers and wood carvers in the valley will stun you with their handmade masterpieces. Here you will buy Pashmina shawls, carpets, Rugs and woolen clothes. The dry fruits markets are also famous of Kashmir. The famous destination to visit here are Gulmarg Asia's highest skiing point. Pahalgam, Sonmarg and Srinagar. The nearest airport to reach Kashmir is Srinagar which is very close to the main city. Best time to visit Kashmir between December to February when its full of snowfalls.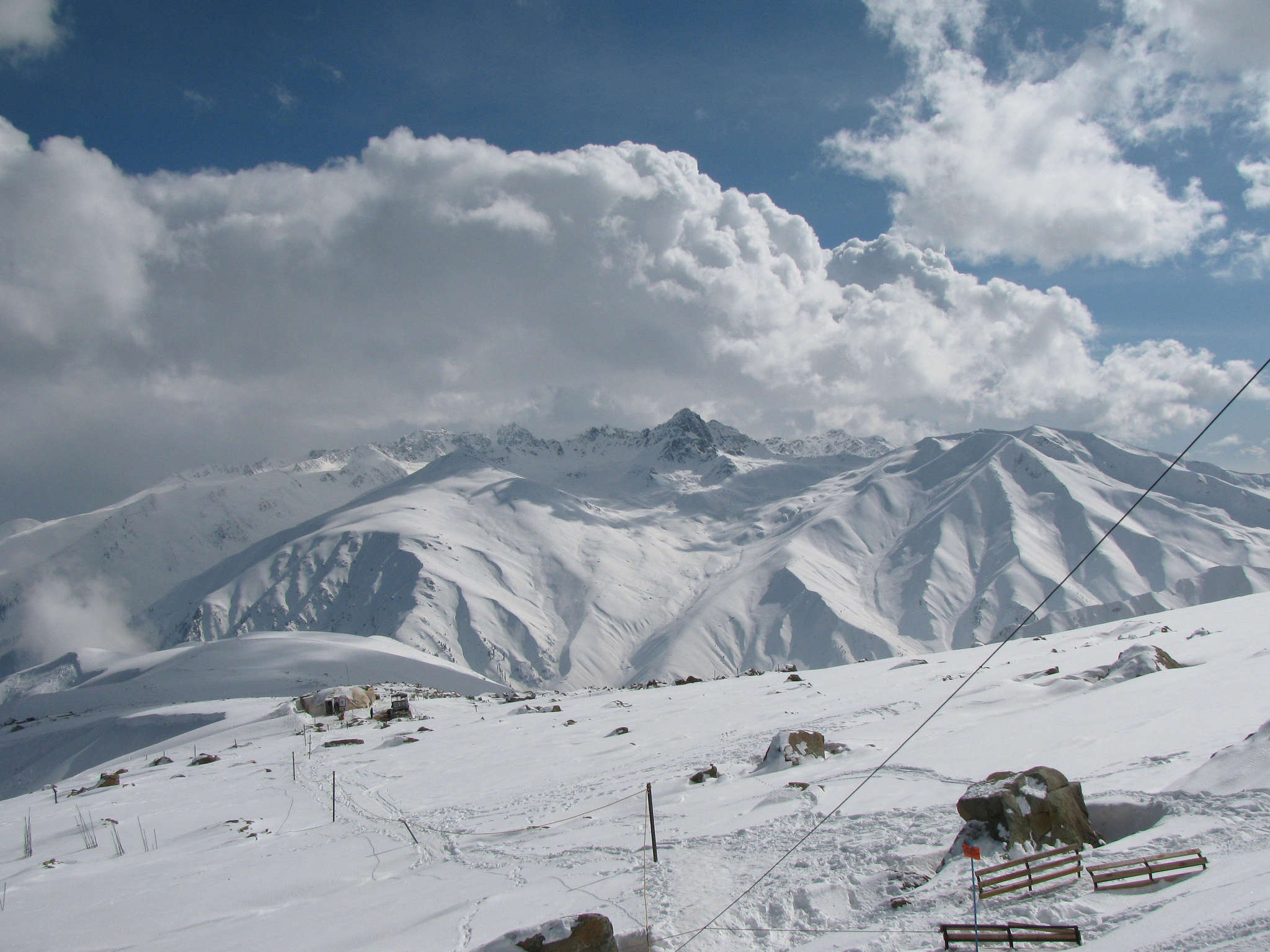 Dalhousie:
Dalhousie is the favorite destination of Himachal Pradesh and most preferred choice of honeymooners. This place is famous for Plunging pine-clad valleys and distant mountains sights, this is the perfect destination for honeymooners a charming hill town that with a mixture of Pre independence India and post independence India. This city was established in 1850, and named after a viceroy of British Raj .
Why Dalhousie is A Top honeymoon spot?
Dalhousie has been a favorite among honeymooners for decades. This quiet hill station offers mesmerising views, exciting treks and also a chance to explore the architecture and history of various temples dotting the town. Young couples head to Dalhousie, for some fresh mountain air and best weather to spend their holidays. The best places to visit in Dalhousie are Sathdhara Falls, St John's church, and Daikund peak which is full of lofty mountains and lush green forest. The best way to reach Dalhousie is to get train up to Pathankot  and also you can book flight up to Gaggal airport Kangra which is only 13 km .
Udaipur- one among the top honeymoon destinations in India
Udaipur is also known as the lake city of India as this city is surrounded by beautiful artificial lake. Udaipur is located in the state of Rajasthan and famous all around the world as a honeymoon or wedding destination from Bollywood to Hollywood for an intriguing travel experience. This city is full of historical monuments as well as modern amenities. You will find the best hotel of India in this city like lake palace Udaipur which looks floating in the lake and the perfect choice for the honeymooners. You will visit here the City palace and museum, Lake Pichola where you will enjoy the best romantic boat ride with your partner at the time of dusk. Jag Mandir Palace , Saheliyon Ki Baari and Jagdish temple etc. Also you will enjoy your shopping and buy some Rajasthani souvenir for your home. This city is well connect with both rail and air network. The Udaipur airport is equipped with the facility of both domestic and international flights. And the Udaipur railway station is also connected from all major railway stations.
Suggested Plan:- 
Golden Triangle Tour with Udaipur
 Taj Mahal Agra- one of the most popular honeymoon destinations in India
This city is world renowned city for its famous monument of love the Taj Mahal. In Agra there is millions of tourist coming to visit this world class monument besides that this is also one of the famous honeymoon destination in India among the love birds. This 16th century mausoleum was constructed by Mughal emperor Shah Jahan, for her wife Mumtaz Mahal and the true love story inspire the newly wedding couples to visit this place and can make some promises for the future with his/ her better half. Agra city is also famous for its multi cuisine restaurants, Roof top dinners, cafes and luxury hotels and it is very close to the capital city Delhi so it's always the first choice for honeymooners.  The best time to visit Agra is from November to March. The nearest airport to reach here is Kheria and you will also get fastest train to the city from every part of India. Best place to visit here are Taj Mahal, Agra fort, Mehtab Bagh and fatehpur Sikri.
Suggested Tour Plan:- 
Kodaikanal- top south indian honeymoon destination
This place is located in the state of Tamil Nadu and also known by his Tamil name which means 'Gift of the Forest'. This place is surrounded by rocky hills, waterfalls and wooden slopes on all sides. This place is also considered as the princes of hill station in all over the India and a favorite destination for honeymooners. The couples are surfing in the back waters of Kodaikanal and fulfill their journey of new life with best scenery.
What makes Kodaikanal popular?
This is the perfect venue for Trekking, temple visit, museums, lakes and caves. The best place s to visit here are Kodai lake, Bryanpark, Suicide points and Coakers walk etc. The neares airport is Madurai which is only 120 km from kodaikalnal and this place comes on top of among the hill station of south India. The best time to visit this place is summers between April to june. This city is centred on a star-shaped lake, patches of virgin forests and evergreen broadleaf trees. Kodaikanal has beautiful viewpoints and stunning waterfalls, which attract people all around the world.
  Gangtok (Sikkim):
In last few years Gangtok (Sikkim) is also the first choice of honeymooners. This place is known as the gateway of Sikkim as this is the capital city of Sikkim. This pristine hill station of Sikkim covered with mountain and cloud through the year and a base for trekkers for all around the world. Gangtok Sikkim gives you a spectacular view of Kanchenjunga mountain range as well. Here you can visit Buddhist monasteries temples and worshiping places decorated with colored flags. Also you can the panoramic view of clouds and mountain range. The best time to visit here is September to November and March to June which is the pleasant climate of this city and ideal for sightseeing as well. Bagdogra is the nearest airport and by train you will reach up to Jalpaiguri railway station which is only 114 km far from Gangtok.
Suggested Tours
GOLDEN TRIANGLE TOUR PACKAGES INDIA
Manali- top honeymoon destination of Himanchal 
 Manali is the famous honeymoon destination across the India and especially for north India people. This city is covered by pine forest and big trees and the also this city is surrounded by the beautiful Beas river. Manali is a perfect fusion of valleys, warm springs, icy wind and snowfalls during winters.
What to expect in Manali?
This place is also famous for adventure sports like paragliding, hiking, river crossing etc. The major sightseeing of this place is Hadimba Temple, Manu temple and Solang valley. You will also enjoy the visit of Rohtang Glacier en-route to Manali-Leh road which is open during summer April to June. The mall road is the prime attraction of Manali where honeymooners are much enjoying their time while doing shopping enjoying the street foods and watching live performances and cultural activities. This city is having luxury 5 star hotels, pubs, restaurants and cafes. The visit of an apple farms will make you visit mesmerizing. The best way to reach Manali is to hire a bus or taxi from Delhi and the nearest airport is Kullu which is around 50 km far from Manali.
Read More blog:- Taj Mahal Night Tour Information
Mussorie:
 Mussorie is the perfect choice for those honeymooners which are looking to spend their time in the state of Uttarakhand. Mussorie is also known as the queen of hills all over the India. Mussorie is also famous for its excellent views of Himalayas and natural waterfalls and cloudy weather.
Suggested Tours
How to reach Mussorie?
This place is located in the foot hills of Garhwal Himalayas and only 35 km from the capital city Dehradun. Best place to visit here are Lal Tibba which is the highest peak of Mussorie. You will also enjoy the visit of Kempty Falls which is famous for its natural springs and the highest waterfalls of Mussorie where couples are enjoying here natural baths under these waterfalls and afterwards enjoyed the best food and hot tea served with maggie. The best place to spend your evening time is the mall road. Best weather is March to June to visit Mussorie. Dehradun is the nearest airport and railway station to reach Mussorie and you will get direct bused from Delhi to reach Mussorie.
Goa An exciting honeymoon destination of India
Goa is the best honeymoon spot you will ever enjoy in India. This city is famous among the international and domestic tourists both. Goa is the best place for newlywed's couple where you can feel an environment of a foreign countries and an extra freedom. This city is having best private beaches, villas and apartment where you can spend your private time without any hustle and bustle which makes Goa special among the honeymooners.
What makes Goa popular among the honeymooner
Here you will visit beautiful beaches like Callinguete and Anjuna beach, historical churches and Dudhsagar waterfalls. The best thing to do here is to book a private dinner on the cruise and make your eve a romantic one with the candle light dinner. Here you can also hire easily the taxis and bikes to roaming around the city in a free atmosphere. This place is also famous for adventure sport and also at some places you will enjoy the under water sports activities. The weather remain same in all the months of the year at Goa and this city is also having an international airport.