Shopping has been an inherent tradition of mankind. It has changed the pattern over the times. Imagine a charge from local street shopping to the mall culture. The shopping malls facilitate not only with buying stuff but also provide entertainment, food plaza, parking and other amenities all under are roof. Since few decades back India has come up with the top class shopping centers. Big metro cities like Delhi, Mumbai, Hyderabad, Cochin etc have the world class shopping malls. The present blog gives a insight into the shopping mall in Delhi and you get to know the location, timings etc.
1. Select City Walk- Shopping Mall in Delhi
Nearest Metro station- Malviya Nagar
Timings – 11 to 10 PM
This is probably the biggest mall of Delhi, situated in a very up market area, its clientele mostly includes the upper middle class and rich Delhites, the mall has a long list of reputed international brand outlets like H&M, Dior ,Aldo, Forever 21, Zara, Marsim Dutti, Sephora, Mac, Estee lauder and many more. The mall has a floor area of over 600000, square feet.
Food Outlets– Various cuisines are available at select city walk- Indian, Italian, Chinese, Thai, Arabic, Lebanese, coffee, snacks etc. There is a multi- cuisine food court named "My square" they also have finest confectioners and patisseries on their deck. There is a large very well maintained open area where open air discussions can be held.
2. Ambience Mall- Vasant Kunj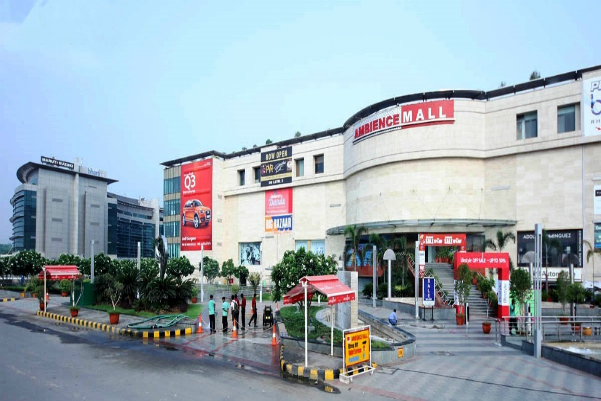 Nearest Metro station- Vasant vihar
Timings -11-11 pm
This mall is the most popular mall of South Delhi, situated in a very swanky area of new Delhi the mall has more than 230 stores including some very famous international and Indian brands. A large parking can accommodate 4000 vehicles, it was opened for Delhi public in year 2007. Biba, West side, Reliance etc are some famous brands on display.
There is a famous food court in the mall where famous brands like Mc donald's KFC, Burger King and restaurant like chilly's, Punjabi by nature make their presence, there is an open rooftop sandwich café "Big fat sandwich". The fun city is the kids play zone. There is a movie area- PVR at the Ambience mall.
Read About India's Biggest Mall – LuLu Mall Lucknow
 3. DLF Promenade Vasant Kunj, New Delhi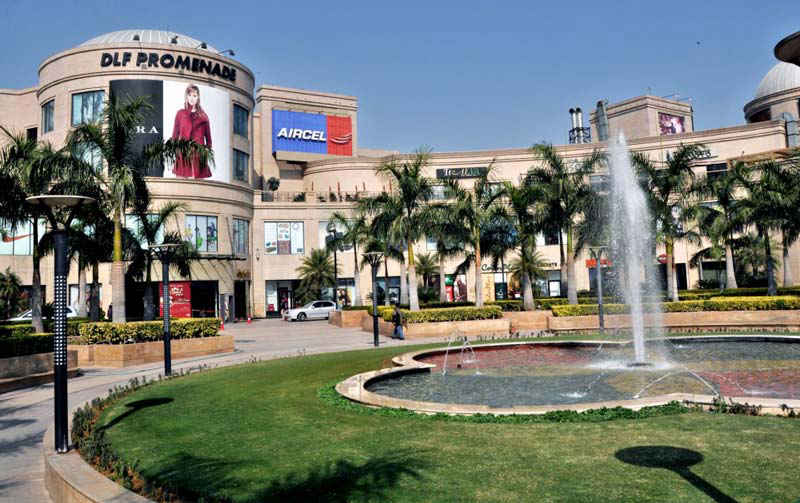 Nearest Metro station – Vasant Vihar
Timing-11-11 pm
This is Delhi's most famous posh area the mall has a very rich collection of up market Indian and international brands Zara, Marks & Spencer, Deb generation, Provogue, Mango, Tommy Hilfiger, CK jeans, Fcuk. This is a life style based mall of Delhi, the cosmetics, the sunglasses, apparels all premium brands are available at this mall. From simple coffee shops and snacks outlets like Haldi ram, Costa coffee, the DLF promenade mall has a long list of food outlets, Smoke house Deli, The big chill, Biryani blues, Andrea's Bistro. The kid zone kid land is the play area for the kids. There are fountains, gardens and a chill out area outside- "The Hub" quite famous with the localities.
Read Related Things
 4. DLF Emporio Vasant Kunj
Nearest Metro station –Vasant Vihar.
Timings-11-9 Pm
The area of Vasant vihar is sure a very up market posh area of Delhi where so many shopping malls are situated DLF emporio is a very premium shopping mall of south Delhi it's famous for its Hi end luxury shopping brands such as Dior, Burbery, Louis voutton, Versace etc among the long list. There are some very up market designer apparel outlets in this mall. Ritu kumar, Tarun Tahlani, Nikhil Rich class etc. The food section also has everything available café-e-chai shai, setzeal soups, pasta, Indian everything is available at the DLF emporio mall.
 5. V3S- Mall
Nearest Metro station-Nirman Vihar
Timing -11-10 pm
This is a mall for the common folks, this is the place where middle class Delhite comes to shop for their grocery, this is where they come to be entertained, situated in a very middle-lower middle class area where the roads are always blocked due to heavy traffic. The mall has a large food zone and a gaming area. The Cine Polis fun cinemas at V3S mall provide the movie experience to the Delhi movie lovers. The yellow chilli, Pizza hut, Kake di Hatti, Vintro, Nazeer foods, Mc donalds are some famous restaurant at the food zone of V3S mall.
6. Ansal Plaza-
Nearest metro station- South ex metro
Timing 11-11 Pm
This is the oldest mall of Delhi which is frequented a lot by the students and young age group. There is a huge amphi theatre where the budding artist can be seen practicing their skills. There are no very premium brands stores in this mall. Mc Donalds, Pizza Hut, Kiki Lounge, Seoul restaurant, Te amo, Ko fi Ku, Unwind café, Imperfecto, slique are some famous restaurants at the food zone of the Ansal Plaza mall at Khel Gaon New Delhi.
7. Cross River Mall- Vishwas Nagar East Delhi
Nearest metro station- ker kar dooma metro
Timings – 9-11 PM
Spread in multiple acres this is the longest mall of Delhi, this is the favorite haunt of the local middle class population here they can spend time buying apparel, Footwear, beauty products, fashion accessories, there are no international brand shops at this mall only Indian brands are on display. The food zone has many famous restaurants like café Vikings, the café asia, the taste of Chadni chowk, the buffet wagon. Large crowds throng this mall specially on the weekends. There is a movie theater too at this mall.
Suggested Tour Packages
 8. Metro Walk- Rohini West Delhi
Nearest Metro station – Rohini west, Rithala metro.
Timings -11-10 pm
Spread on an area of 2,20,000 square feet in west Delhi area of Delhi this mall is one of the largest malls of Delhi, the mall is a blend of shopping and amusement destination. Brands like Spykar, Levi's, Nike, Pantaloons, Reid & Taylor, Adidas etc. there are a total 78 retail shops for the shopping buffs for the food lovers the section has many famous names like- KFC Pizza Hut, Nirula's , Pind Baluchi, Baskin Robins, Yo China, spin the food court etc.
There is an amusement park too associated with the Metro Walk mall, there is an entrance charge of RS 600 on adults and 500 INR on kids there are a total of 26 rides like sky riders, splash dunk, Air bus, Cyclone, Ruchi terg, Bumpim cars etc. The place is a complete package for the family and teenagers.
9. Pacific Mall Tilak Nagar, West Delhi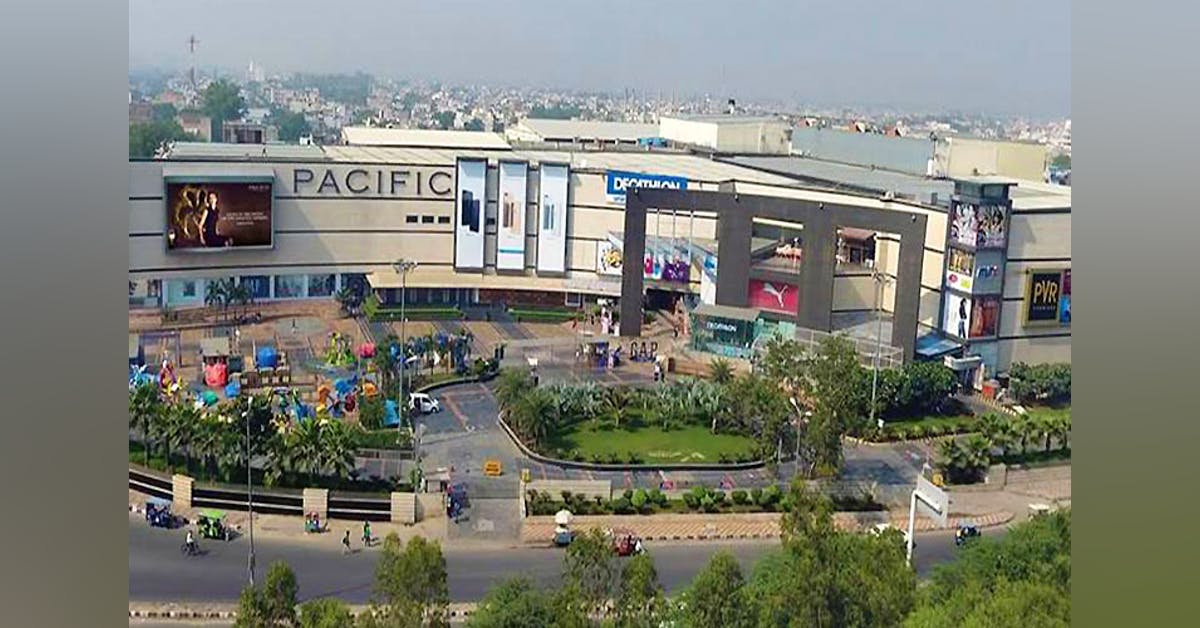 Nearest Metro – Tilak nagar metro
Timings- 11- 10 pm
The mall has a swanky shopping arcade displaying many famous brands like Mango, Forever 21, Biba, Tommy Hilfiger, Only, Kazo etc. The mall also has a state of the art Delhi's first 4 DX theatre the PVR pacific mall.
The food zone has famous brands like IHOP, Menchies, Frozen yogurt, Honey & dough, 4700 BC, Popcorn, Kazo, Inatur, The Belgian fries company, The mall is an upmarket mall for west Delhi serving a mixed clientele of middle and upper middle class specializing in men's and women's fashion and women's clothing.
 10. DLF DT City Centre-
Nearest metro- Shalimar bagh
Timings- 10-10 pm
The mall has an impressive front façade with multiple stories of retail space there are many famous Indian brands on display, the entertainment zone has the PVR multi theatre, at this mall there is a food Zone to satiate the hunger pangs.