India has been the land of eminent scholars, philosophers, sages and literally figures who put a benchmark in their respective fields. This ancient culture has produced so many esthetic persons who have pen down unique scriptures and give birth to different philosophies, ideologies. Take for example the epics like the Ramayana and the Mahabharata, Ashtadhyaii of Panini, Arthshastra of Kautilya, Rastrangini of kallada, etc. Each of the creations is the masterpieces of different fields like grammar, politics, and other subjects. I am going to give you an idea of some less known works which are of great importance in this blog.
Raghav Yadhuveeyam
This is a unique text that contains verses with the story of Rama and Krishna in anuloma and pratiloma style. This is composed by a 17th-century poet of Kanchipuram Venkatidhawri and is well known as Raghavyaderyam when the shloka (couplet) is read from left to right is portrays the character and story of Lord Rama whereas the letters put in the reverse mode it presents the caricature of Lord Krishna. For example, the first couplet goes like this-
वंदेऽहं देवं तं श्रीतं रन्तारं कालं भासा यः ।




रामो रामाधीराप्यागो लीलामारायोध्ये वासे ॥ १॥
I salute the pious feet of lord Sriram in whose bosom lives Sita and who for the sake of his wife who crossed the Sahyadri hills and after killing Ravan and completing the exile returned to Ayodhya.
If the same couplet is put in the Reverse order, it goes like this-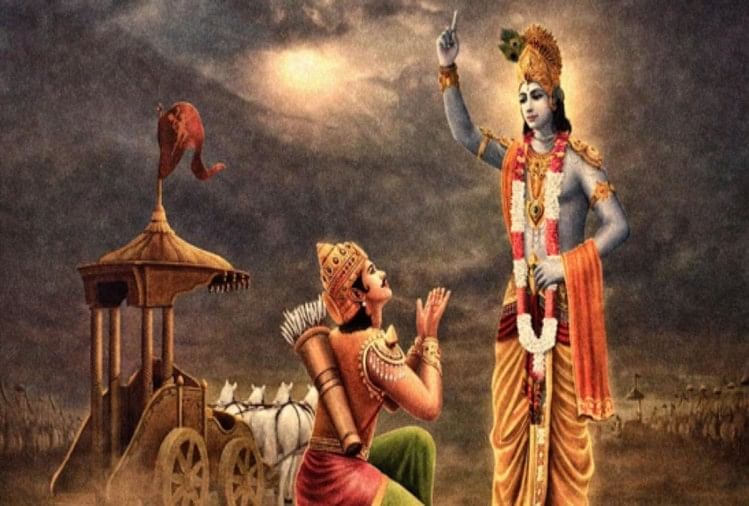 सेवाध्येयो रामालाली गोप्याराधी भारामोराः ।




यस्साभालंकारं तारं तं श्रीतं वन्देऽहं देवम् ॥ १॥
The above Sholka signifies like this
I embrace the feet of Lord Krishna who is adored by Rukmani and other Gopis and who always resides with Goddess Laxmi and whose aura eclipses the glory of all Jewels.
Suggested Tour Packages :-
The whole text is written in poetry and comprises of 30 couplets in the praise of Lord Rama and 30 written in the reverse order are in the praise of Lord Krishna. Thus all others there are 60 shlokas (Couplets) and they provide vivid devotional narration related to the incarnations of lord Vishnu-Krishna and Rama.
Lal Kitab
The Lal Kitab takes into account the influence of different astral bodies' sum, the moon and other plants of the solar system. Many times you feel that something is hindering your development with the help of this scripture you can find an easy way to come out of troubled waters and can step ahead with your own will.
This is a set of five books based on Hindu Astrology and Palmistry. Originally they have written in Urdu and Hindi Languages and rely on Sanudrika Shahtra in 20th century A.D. During your North India Tour if you travel to Hoshyarpur district of Punjab you can visit some places which are supposed to have the orginal texts. It discloses the remedies for your dormant stars in your natal chart as we are living under the influence of numerous shifts.
You get to know about the position of planets and their respective roles in your coming time. You came across the turning prints in your life including your love life family, relatives, career, success, personal growth, etc. By reading the Lal Kitab you can pinpoint the influence of the sun, moon, Mars, Jupiter, Pluto, etc. Which are going to shaping your future course of Action.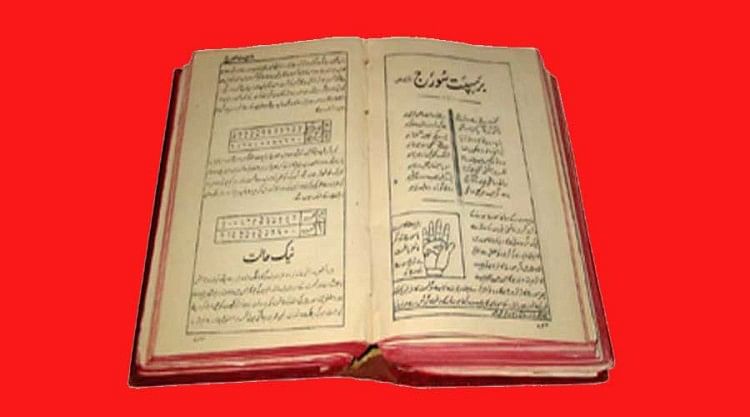 Some Remedies of Lal Kitab
The texts of Lal Kitab Advises same measures to be taken in day to day life which can save from disasters and bring good luck.
Putting Water in Copper Klask
Lal Kitab mentions the remedy of false blames, and damage of respect and wealth. You can put water in a copper joy before sleep and while waking in the morning you should put this water at such a place which you might not touch it with feeling.
Sharing are bed for couple
The couple should use one cushion and bedspread it makes a better bonding relation.
Putting coconut with you
In the night put coconut with you and in the morning throw in the river. Thus would save you for evil time and bring prosperity.
The Panchatantra
This is a very old treatise of Indian culture and comprises of related animal fables and is written in Sanskrit Language. These stories present an ideal lesson. This work dates back to 200 BCE and was passed oral traditions from teachers to students. Some attribute it to Vishuese Sharma.