Panna National Park is located in Panna and Chattarpur district of Madhya Pradesh in India. It is covering in an area of 210 Sq Mi. It was declared by the government of India in 1993 as the 22nd Tiger reserve if India and the fifth tiger reserve of Madhya Pradesh. Panna Tiger reserve achieves the award of best maintained tiger reserve in year 2007 from the government of India. The climate of this park changes in every season as it's pleasant in winters but scorching in the heat of summer. The monsoon comes here in the month of June and brings heavy rainfall some times which makes this park so beautiful and full of nature sceneries. Ken River is the source of water to this wildlife throughout the year as You will find may endangered species of mammals and birds in this park. They have tigers, dears, sambars, cheetal, hyna , vultures etc. The Raneh falls is the most interesting waterfalls located inside the park and always an eye catcher for every tourists. This park is around 26 km far from Khazuraho which is comes in the top destination of the state of Madhya Pradesh.
History of Panna National Park
 This park is world renowned for spotting the tigers in India. This is the 22nd tiger reserve of India and fifth in Madhya Pradesh but the number of tigers and excellent in compare to the other safaris. This park is always crowded during monsoon as well when safari part is closed due to the Rahne fall sightseeing. There are so many tourists coming to enjoy the visit of these natural waterfalls. In 2008 Panna national park lost all of his tigers and only 4 or 5 tigers are left here.
In year 2009 the forest officer Mr. Shreenivasa start the task of relocation of tigers in the park Murthy did his best effort to maintain this wildlife sanctuary. Under this project Mr. Murthy and his team translocated one male from Pench and a tigress from Kanha with proper monitoring and protection, and they achieved successful breeding to reproduction of more and more cubs in the area to maintain the previous counts of the tigers in Panna. At present around 35 residing in this park. This park is also having several sites of historical importance with stone paintings dating back to Neolithic era. You will also find some other species in this park are Indian wolf, four-horned antelope, sloth bear pangolin, rusty spotted cat, leopard, caracal and gharial.
Panna Tiger Safari
There are two main entry zones for Panna Tiger Reserve called Madla and Hinouta which remain open for the tourists between Octobers to June. The park is divided into three regions namely, Tadoba north region, Morhurli region and the Kolsa south range. There are three water sources in the park namely Tadoba River, Tadoba Lake and the Kolsa lake. Safari is allowed in all three regions.
Read More related Blog:-
Get To know about Taj Mahal Tickets Online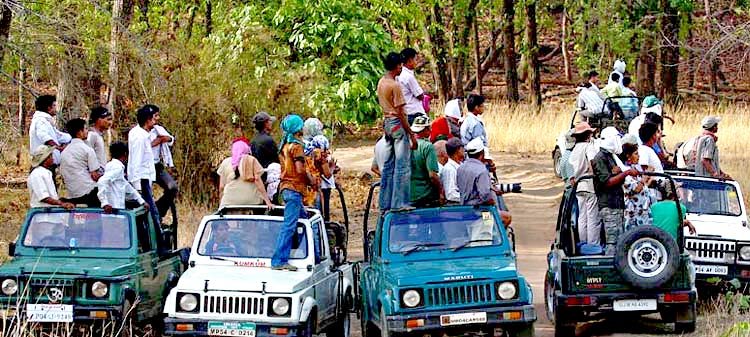 Madla : This is known as the entry point of the park here you can hire guides and vehicles for the jungle safari . Here you will find big mammals and herbivorous mammals. This is the best area of park with rich flora and fauna.
Hinouta : This is the second entrance of the Panna National park .This area of the park is surrounded with rocky hills and the best spot to find  wild animals  including tigers, leopards and sloth bears.
Read more blog :- Why Delhi Agra Jaipur Tour is best India tour ?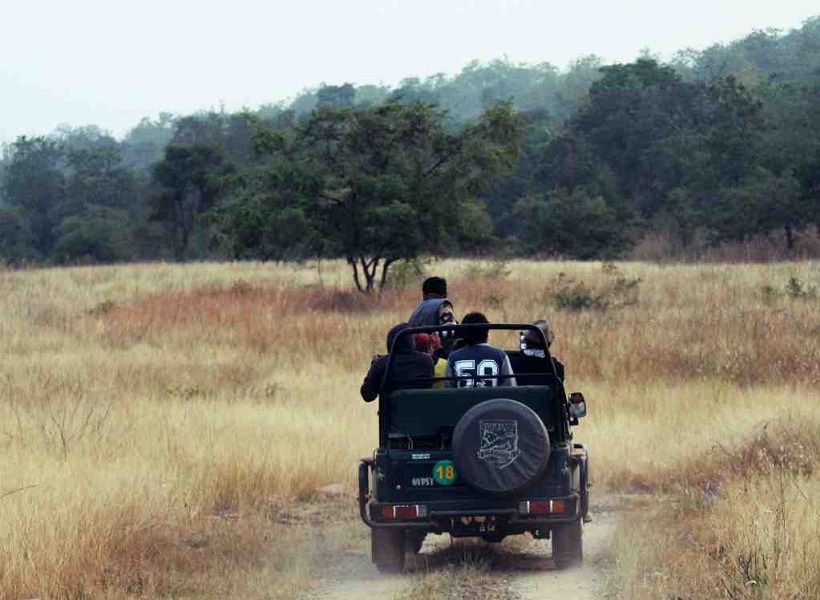 What to expect in Panna National Park?
 Panna National Park is especially famous for spotting the tigers and leopards which attracts tourists from all around the world. The main things which will attracts the tourist are
Boat ride– The best part of this national park is the one hour long boat ride facility which is the major attraction for every tourist by this boat ride you will enjoy the aquatic creatures of this park and other animals around the lake which are coming for drinking water.
Elephant ride– an elephant safari is one of the best admiring facilities for getting the complete visualization of Panna national park creatures in a natural high definition mode. This elephant ride facility is only available in few tiger safari.
Suggested Tour Packages :-
Night Safari– The night safari is the prime attraction of this park which will offered Gangau regions for the most adventurous and challenging approach in Panna national park.
Things to do in Panna National Park
Ken Gharial Sanctuary– This River is the best source of water for the wildlife of Panna National park. This river was established with although to conserve the endangered species of Indian Gharial (Alligators). This sanctuary serves as a natural habitat to some other species of reptiles including 6 m long fish eating gharial surrounded by dense forest. This river is spread over the area of around 40 km and provide shed  to wild boars, gharials, blue bull, cheetal , hyna etc.
Raneh Falls- Raneh falls is the most beautiful part of this sanctuary and the most prominent waterfall which having confluence of Ken and Khuddar rivers. These waterfalls named Raneh falls because of the king of Chattarpur Raneh Pratap who was the ruler of this area. The ken river form a 5 km long and100 feet deep canyon made of pure crystalline granite in various shades of colors ranging from pink, red and grey.
Mahamati Prannathji Temple: This temple was built in 1692 with the unique architecture of Hindu and Muslim art with a foundation of dome and lotus formation. The founder of this sect was Shri Devchandra Ji which was born in umarkot village which is now in Pakistan. The legend said that Mahamati Prannathji lived at this site for 11 years after which he took Samadhi inside one of the domes of this temple. Kaman darwaza is a famous temple gate, which is constructed in silver metal.
Read More Blogs: –
Panna National Park Safari Timings
 There are two safaris organized at Panna National Park on daily basis one in the morning and one in the afternoon. The morning safari will be start at 6:30 am in the morning and the afternoon safari will be start at 14:30 pm. You have to report before 30 minutes to collect your tickets at the counters and to get in to your vehicle which is available on the entry gates. In summers the safari timings are 5:30 am in the morning and 16:00 hrs in the afternoon.
How to reach Panna National Park?
 This place is famous all around the world for not only for its national park and tourist activities but also for its diamond mines in India. This city is close to the Khazuraho which is world famous for its erotic temples of 11 th century. The nearest airport to reach Panna is Khazuraho which lies only 26 km away from Panna national park. Khazuraho is also connected with all major train routes so once you get down at Khazuraho you will reach by hiring a taxi direct to Panna. This city is also connected with Jhansi, Bhopal and Jabalpur so it's easy to reach by road from anywhere up to Panna National Park.
 Where to stay in Panna?
 As this city is located on the close proximity from Khazuraho so most of the people prefer to stay in Khazuraho and cover the sightseeing of Panna National Park by driving from Khazuraho.
But for the nature lovers and wildlife photographers this is not less than to a paradise. In Panna you will find so many natural resorts which offer pleasant stay with hygienic rooms and this city also offers some government lodge which is also comfortable to stay with nice facilities.
Read More blog:- Get To Know Before Visiting Taj Mahal
Panna National Park Jeep Safari Charges
 The safari charges will be cost around 4000 for a gypsy including the permit fee which is around 1500 rs. These charges are for 1 to 6 people including Gypsy Naturalist tour guide and park entry fee.
 What is the best time to visit Panna National Park?
October to May is the best time to visit the national park. If you can adjust the heat of summer which is quite dry in this region then you will also visit this park between March to June. During monsoon between June to August this park is closed for the tourists except the park Rahnefall part.