If you are looking for a luxury Taj Mahal Tour with your stay in a royal Palace Heritage Hotel, you should make a plan for 2 nights 3 days Agra Taj Mahal Tour Package. This tour can be done easily either from Jaipur or Delhi. You have to make a plan not to stay in Agra Hotel but to book the famed Raj Niwas Palace, Dholpur.
This has close proximity to Agra, just 50 km away. If you are planning from Jaipur you can come straight to Dholpur which is 200 km. From Delhi, it is located 250 km away.
Reaching Dholpur
Day-1- After proper breakfast and check out you hit the road to Dholpur which would take 3-4 hours by your private car, on your arrival you find a place in your pre-booked room. In the evening you can enjoy the amenities of the Hotel or you can indulge yourself in in-house activities like visiting the Palace of the Maharajas or freak out on the Chambal Safari excursion.
In this activity, you can watch the alligators in the water or basking in the sun on the islands. You can enjoy other activities like digging for carrots and vegetables in the Kitchen Garden. Later retire to the room and overnight stay.
Dholpur-Agra
Day-2- After early morning breakfast you will be driven to the city of the Taj Mahal. Enjoy the guided tour of the Taj Mahal and other Agra Highlights. Later enjoy lunch at the famous restaurants. If you desire to go on a shopping spree, you can enjoy the walking in Agra Bazaars, Later you will be driven back to Dholpur for the overnight stay.
Dholpur to Delhi/Jaipur.
Day-3- On the third day of your tour after savoring the royal Breakfast you bid a farewell to the Raja Niwas Palace for your ongoing Journey to Delhi or Jaipur.
What is the History of Dholpur?

Dholpur state was founded by Maharaja Kirat Singh in 1806 A.D It became a separate district in 1892 and border with Bharatpur and Karnali.
The legends say that it was established by Dolya Nagas in 500 A.D. After the battle of Panipat and Khanwa it fills to Babur in 1527. After the demise of Aurangzeb, it came under influence of.
Raja Kalyan Singh Bhadauria and 1761 fell under the Jaat rulers.
How to Reach Dholpur?
You can easily reach Dholpur by train or by road. It is 250 km from Delhi, 165 km from Jhansi, 295 km from Jaipur and 52 km from Agra. You can Reach Dholpur by Public Bus, Private car or by train. Nearest airports are Kheria airport in Agra and the Gwalior airport.
History of Dholpur Palace and the Royalty
The celebrated Palace of Dholpur and its precious locations has been alluring mankind. Since the age of Mughals, this destination has been a favorite liking of the ruler. As Baber first took hold over this palace later emperor Jahangeer often used to go in hunting expedition to this area and founded a lodge over there. His son Khurram widely known as Shahjahan had a deep penchant for this area. During the regime of Jahangeer, both Shahjahan and Noorjahan wanted to possess this area. Thus strife ensued batten Shahjahan and his cousin Shaharayan.

The modern Palace built out of red sandstone was erected in 1836 to welcome Prince Albert. After the demise of the last ruler, Udai Bhan Singh his widow who was the princess of Nabha state Punjab adopted Hemant Singh as his son. After the independence of India, the state has accession to India and the palace came under the government.
In 1957 this palace was handed over to Hemant Singh in lieu of some other properties. In 1972 Hemant Singh was married to Vasundhara the princess of Gwalior and later both were separated. Basundhara has as a son from Hemant Singh Known as Dushyant Singh.
The mother of Besundhara, Vijay Raja sued Hemant Singh and the case went on for 3 decades with a later out of court settlement declaring Dushyant Singh as the owner of Dholpur Palace and other property.
Raj Niwas Palace:-150 Years old heritage hotel
If you dream of enjoying premium regal opulence with sheer hospitality you can choose staying in the Raj Niwas Palace, Dholpur. This Heritage Hotel was once the home to the Rayalities of Dholpur. No matters if you are planning two days Delhi Agra Tour or 5 Days Golden Triangle Tour or Planning for a wedding or conference venue, this place can be fit your all needs of luxury tours.
This heritage Hotel gives you the privilege to explore the delights of old-world sophistication with modern amenities. This dream Hotel is spread in more than 40 acres of land. There are two wings of hotel rooms comprising of 32 rooms. These rooms have lavish furnishing where the rugs are brought from Isfahan, walls are clad with tiles from Europe and China, and the baths are of the Victorian era. The restaurant has 120 covers and set amid the lush green gardens.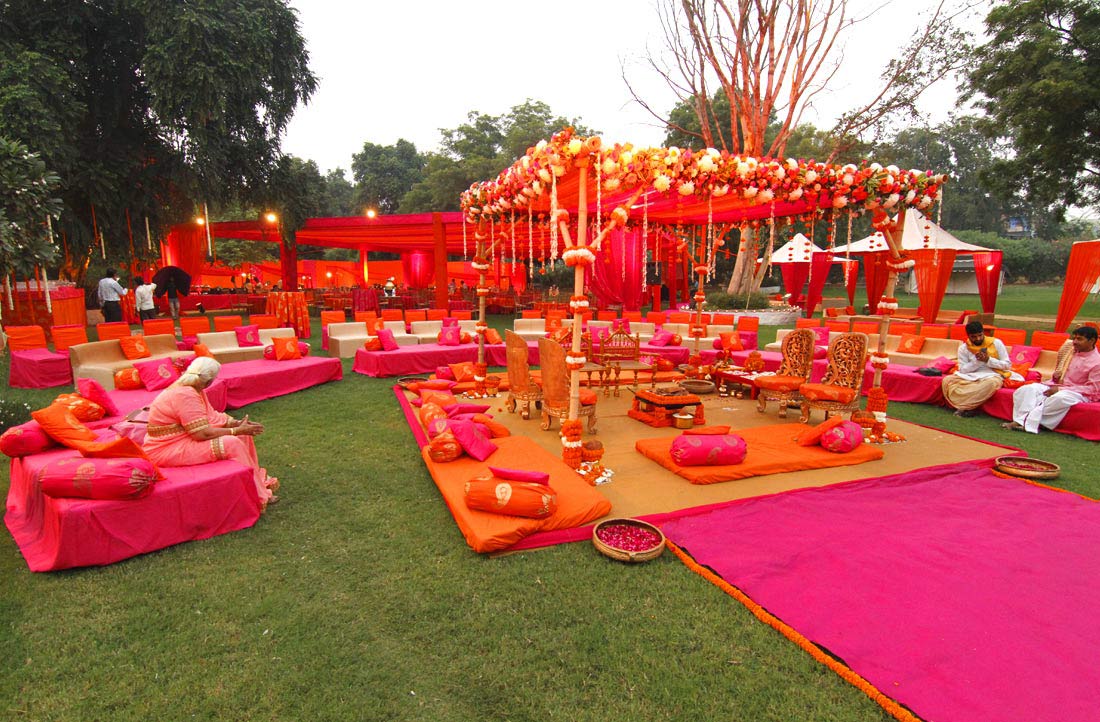 Activities in Taj Mahal Luxury Tour
Besides enjoying the famed ambiance you can rejuvenate yourself in taking part in various activities such as playing cricket or tennis in the garden, watching the in house daily activities, etc. You can also enjoy the demonstration of Indian Cooking and later Stroll through the Kitchen Garden.
Popular Excursions from Raj Niwas Palace

Where is Machkund and what is there?
Standing on the banks of Chambal River Machkund temples mesmerizes the visitors. This place is about 4 km from Dholpur and has a large tank surrounded by a series of temples. You can visit Machkund in your Delhi Agra Tour. This place is supposed to bear its name after the legendary King Machkund who is supposed to be 19th generation ancestor of Lord Rama.
Talab-e-shahi-
Visiting Talo-e-shahi would certainly thrill you up to the core of your heart. This place is located at a distance of 27 km from Dholpur and only 5 km from Bari. This lake and palace were envisaged in the tenure of Jahangeer on 1617 A.D as a hunting lodge. The lodge is still preserved and is under the forest department. Going inside the lodge from the upper part you can witness a unique view of the lake.