Superstition is a common belief or practice which just has no scientific base, away from the rational faculty. Since times immemorial the entire human race has been living under the clothes of superstitions. Even the old civilizations like the Mayans, Aztec, Egyptian, the Chinese or the Indian have been practicing the age-old superstitions. Read about the most common superstition in India. 
India is a country of diversity and multi-ethnicity and cultural traditions. We are still involved in lots of baseless superstitions which have no relation to scientific theories and analysis. These superstitions have made dwelling places in the minds of the masses and without applying logical sense we are still practicing them just as we if we were living in the primitive times.
Luck India
In Indian society people consider luck factor as the deciding factor for bygone happenings and the on coming events. Being superstitious meaning in Hindi is andhvishwashi. Behind factor called as bhootkaal. We stop working or going out if anyone sneezes suddenly. If a cat crosses the load, we change the way or pause for some time. In the modern world of science, technology, when we are planning for space tourism and man, is preparing for landing on Mars, we have to discard the rigid age-old taboos of superstitions.
In the following blog, I try to include the popular Superstition in India and the possible reasoning behind them. Let us clamor for a pragmatic approach to these superstitions in vogue and without fingering anybody who believes in them, we should try to eradicate them.
Breaking of Mirror  
If you loose the mirror from hand, what happens? You are left in the lurch whether something bad is going to occur? Similarly, if the panel of your door is broken automatically, you suspect of bad times. This superstition arose from the western world and is also housed in Indian culture.
In ancient times glass was expensive and the best kind of glass articles and mirrors and chandeliers were all imported from Europe especially from Belgium. The ancient Roman preached that the breaking of a mirror can cause seven years of bad luck.
Suggested Tour Packages :-
This was all due to be the value of a mirror so that one might not indulge in carelessness while holding a mirror. Modern chemical science has proved that it is all a scientific process if a glass panel splits in twain. It might be the effect of circumstance or the chemical reactions or a change in temperature.
Suggested Reading: – A treatise on tour guide
An Empty Bucket Can Result in Cipher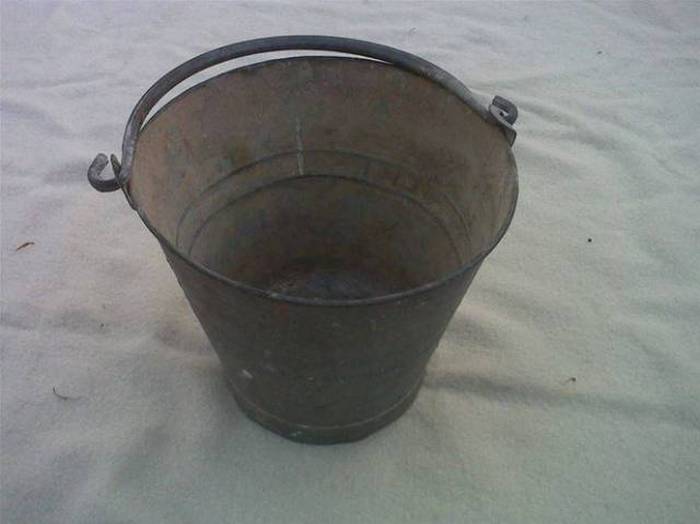 If you are going out of the house for some good reasons and unluckily you see someone coming with an empty bucket or vessel, it can create a break on the good work or the purpose you are going for maybe foiled.
This can create hindrance to your work and can be unprofitable. On the other side if you find the bucket full with water or milk, it is considered a good omen. This is basically all psychological and no apparent reasoning can be applied to this particular superstition.
Black Cat crossing your way- Superstition in India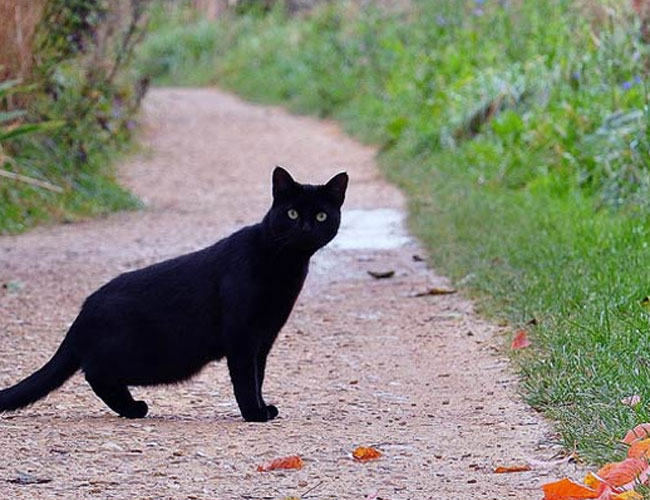 It is very common superstition prevailing not only in Indian society but also in the old western culture also. It is believed that if you are going out of your home for any work and a black colored cat is crossing your way, you should stop for a while or return back for a while and drink water by letting the other people go first.
The origin of this belief might be from the Old Egyptian Society in which the black Cat was always considered bewitched with the foul spirits and evils. In Indian society as well the black cat is considered ominous and linked with the evil. But the reality may lie elsewhere.
As in the ancient times people had to travel across the forests using the muddy ways with lots of bushes and flora and fauna. There was a possibility of cat being chased by some wild animals which might even attack the humans. Thus it was indicative of some impending danger. Just to avoid such dangers this became customary that if a cut crosses your way, you must stop.
Sneezing Hampering Good Result – Superstition in India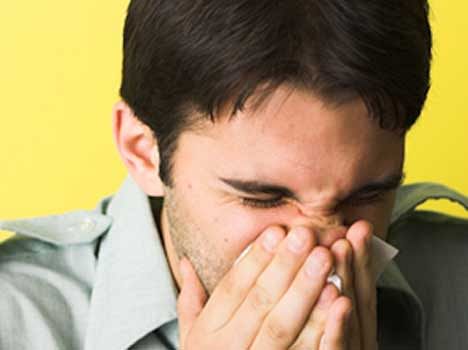 Another popular superstition in Indian society is that if you want to start a new work or going out of the house for same good reasons. If anyone sneezes, it is ominous. You should stop doing the work for same time, have a glass of water and again restart for the work. There is again logic in the same, earlier people used to travel on foot covering large distances, suppose someone steps out of his home and sneezes, this indicates his not so good physical health.
Suggested blog: – Taj Mahal timings & updates 
Hanging Lemon & Chilies – Common superstition in India
According to the belief Goddess lakshmi is considered as one who can bring wrath on your business and can bring havoc if displeased. It considered that she always likes bitter and pungent tasting items unlike most other Gods and Goddess.
Thus it is customary with most of the shop owners or with the offices or with the drivers to offer a string with the lemon and chilies in front of the gate of their business establishment or hang it in front of the vehicle just to appease the deity. More scientific view is that by placing the lemon and chilies you try to wand off the small insects and other parasites.
Adding One Rupees coin
In Indian Society it is very common to add one rupee coin to the gift or donated sum. Suppose you are going to attend a wedding party and you want to offer a gift of 500 or 1000, you do not forget to put extra coin of 1 rupee. Similarly if you donate some amount to the temple, priest or for the charity you always make it odd number by adding one extra coin.
Have you ever thought why this is done? This is just because of making the even number odd as the even number has always 0 which signify cipher or zero. Zero signifies loss in Indian psychology which always believes in progress and profit (Shubh Labh) which is commonly seen written in front of Indian houses and merchant establishments signifies the blessed profit. 
Fidgeting can lose Wealth
The practice of shaking legs during sitting is call fidgeting. It is considered if you shake off the legs it can cause loss of your wealth. According to human behavioral experience it is considered bad to shake off legs.Even scientifically it is now proved that fidgeting is basically a mental disorder and is caused by hypertensive and hyperactive brain.
Avoid Going under the Haunted Peepal Tree in the Night
The old people in the villages always advised the children not to go under the Peepal (Ficus) tree in the night as there is the dwelling place of monster or the Ghost. This way people were scared to go under the tree to avoid the disaster.
Modern Botanical researches proved that Peepal tree during the Photosynthesis process absorbs carbon dioxide from the atmosphere and converts it to Oxygen during the day time, while in the night time the process is different and it releases Carbon dioxide in abundance.
More so people used to be afraid of the falling droplets which were a result of the process of Guttation. These falling droplets scared the old people as they had no apparent reason for the sprinkle which was quite apparent during the summer season.
Why Not Sweeping After the Sunset
In the Indian society this is a popular belief not to sweep the houses after the sunset. It is considered if anyone does so, it will displease the Goddess of wealth and prosperity- Lakshmi and she will be blocked out of the house. This will create impending danger to the inhabitant's loss.
It is commonly believed that goddess comes to visit the houses after the sunset. But more practical approach behind this theory is that in case you drop some valuable items of gold or other jewelry it might be thrown outside the house with the broom. So better stay away from sweeping at night. 
Bird's Shit Bringing Good Luck
According to the deep rooted superstitions it is considered if a bird shit come down upon you, it can make you uneasy as it might make your clothes or vehicle dirty. On the other hand it can be beneficial to you as it will bring good luck.
Shopkeepers Avoid Selling Hankies in the Morning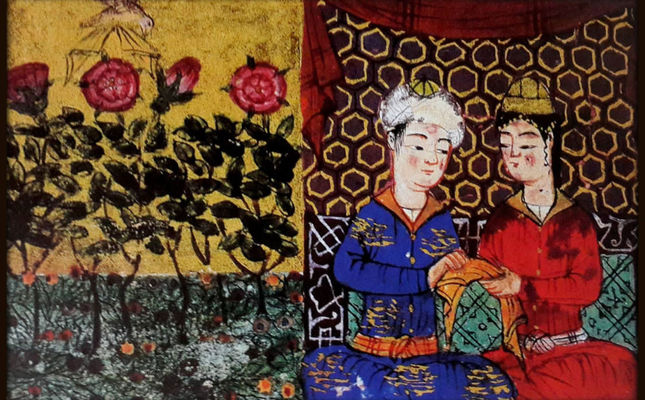 The sellers of fabrics never sell handkerchief in the morning from their stores in India. It is under the belief that if they do so with the first sale they entire day they will repent wiping off tears from their eyes.
Cast off en Evil Eye
It is common in India to put a mark of Kajal (black sool) on the child's forehead. This is to avoid the evil eye on the child. Similarly mothers do it by hovering sandals seven times on the child and thumping it on the ground.
Keeping Knife and Onion in the Bed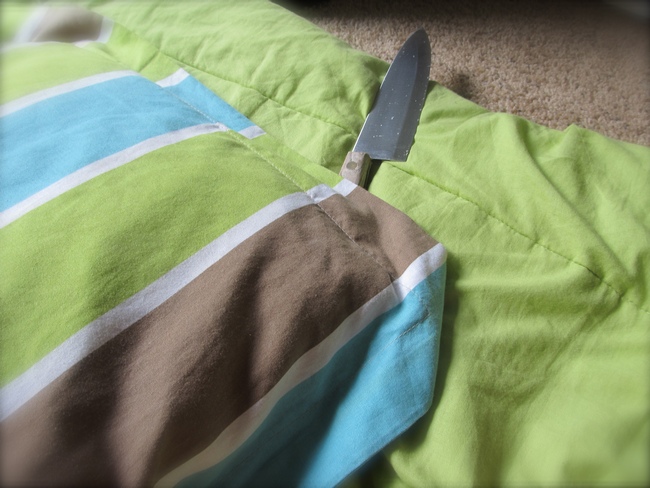 In India if a marriage takes place, couples are suggested to keep a knife and Chilies on the Bed. In the same way if a person dies the bereaved are advised to keep these articles with them. This way you ward off the evil spirits away and continue dreaming.
Twitching of the Eye – Common superstition in India
In Indian Culture there is prevailing superstition that if a man's right eye is twitching it is good omen but the left eye twitching is considered amnions. This is opposite to the ladies. People become perplexed if it happens thinking of some bad thing to happen. Now this all is considered a figment of Imagination as the causes of eye twitching are different. It might happen on account of the eye pressure, fatigue, allergy or the blood pressure.
Cutting Nails on Saturday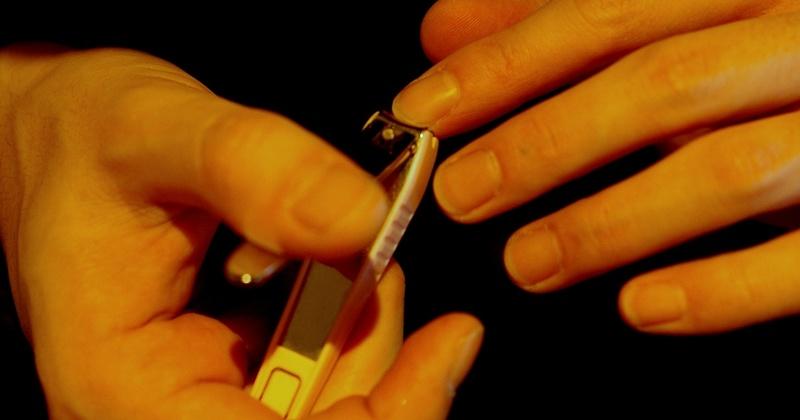 According to the Hindu superstition, it is considered ominous to cut your fingernails on Saturday. This day is dedicated to the Saturn God (Shani) and the people opine Shani Maharaj if displeased will bring havoc upon you.The cutting of nails is also prohibited after the sunset. Sure there is a reason earlier the light was not so ggod and oil lanterns were mostly used and mechanics to cut nails was also not very good so people warned to cut nails without proper light.
Most of these superstitions probably once had scientific reasoning behind them but now in the light of modern science these appear redundant and people must shy from believing in these age old shackles.