Carbon emission is a great challenge of the century. The growing Tourism in India has brought many fruits simultaneously it has wrought the same havoc as well. To name a few the accumulation of non-degradable plastic, encroachment in the tribal areas, the disturbance in the wildlife habitats. The emission of carbon by burning fossil fuels is one such grave issue of modern times. It mainly causes climatic change and contributes to respiratory problems. Besides in the tourist's destinations also it creates problem to the monuments which get blackened or the cities which have more footfalls of the tourists have the problem of smoke and subsequent emergency of problems. Carbon Neutral tourism is one of the key parts of echo tourism. It is quite impossible to eliminate carbon emissions totally. But it can be reduced to a significant level. Thus carbon management and carbon-free tourism programs should be started by the local bodies.
Majuli-Carbon Neutral Tourism Activities
Assamese government had the initiative to make it is the first district Majuli a carbon-free district in India. The Assam tourism development corporation started the plan called Majuli sustainable tourism development project to provide a carbon-free tourism experience to the vacationers. This project includes the cycle rides to various to various Mishing villages where the noted storytellers will give the lessons of history, tales, and other information about the region. This Mishing island has the majority of the population of the Vaishnavaite sect of Hinduism one is going to enjoy the various features of the area and its history through the mouthpiece of localities. There are also provisions for different students group cycle tours or female favoring cycle tours. Thus you would be acquainted with the rustic life and Sathiya culture.
Read the related blogs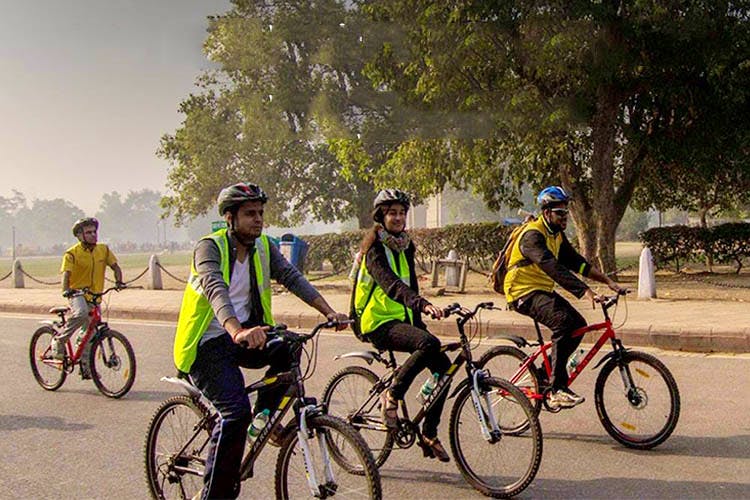 Agra Heading Towards Carbon Neutral Tourism
Carbon neutral tourism is gradually developing on other parts of India also. Modi government is heading forward in this direction in league with the state governments. Agra district of Uttar Pradesh which has a world-famous wonder the Taj Mahal has already taken initiates in this direction. The public transport has been stuffed towards compressed natural gas and the entire city is being provided with the facility of piped natural gas. The old commercial vehicles and the private cars are not approved to ply on the roads. The smoke-emitting factories and the brick klins have been shifted to remote areas. So that it can create a carbon-neutral atmosphere.
Suggested Tour Packages :- 
Delhi Metro Game Changer In Carbon Free Tourism
The case like with the Taj Mahal city, Agra Delhi the capital of India is developing infrastructure to have homely carbon-neutral atmospheric. Thus the CNG pumps in Delhi were started and the public transport is turning on CNG. The development of the Delhi metro is a great achievement in this direction. Lots of tourists now travel through the Delhi metro to enjoy the sightseeing places of Delhi.  
Read about Eco-Tourism Agra