Andaman and Nicobar Island have Port Blair as their capital. This destination is the entry gate to these famous Islands. Port Blair's Veer Savarkar International Airport makes your entry to the enchanted land of the Nicobar Islands. Port Blair city is well linked with the ferries. You can take a ferry to famed Neil and Hawlock Island. The Capital is connected to North Andaman by Road.
Best Time to Visit Port Blair  
Those who are planning to visit the Island of Andman Nicobar must keep the thing in mind to avoid the summer- May & June. The best time to visit this place is between October to March. Best season to visit the Island is between October to December as during the New Year it remains very busy. If you get there between june and September you will have monsoon time over here.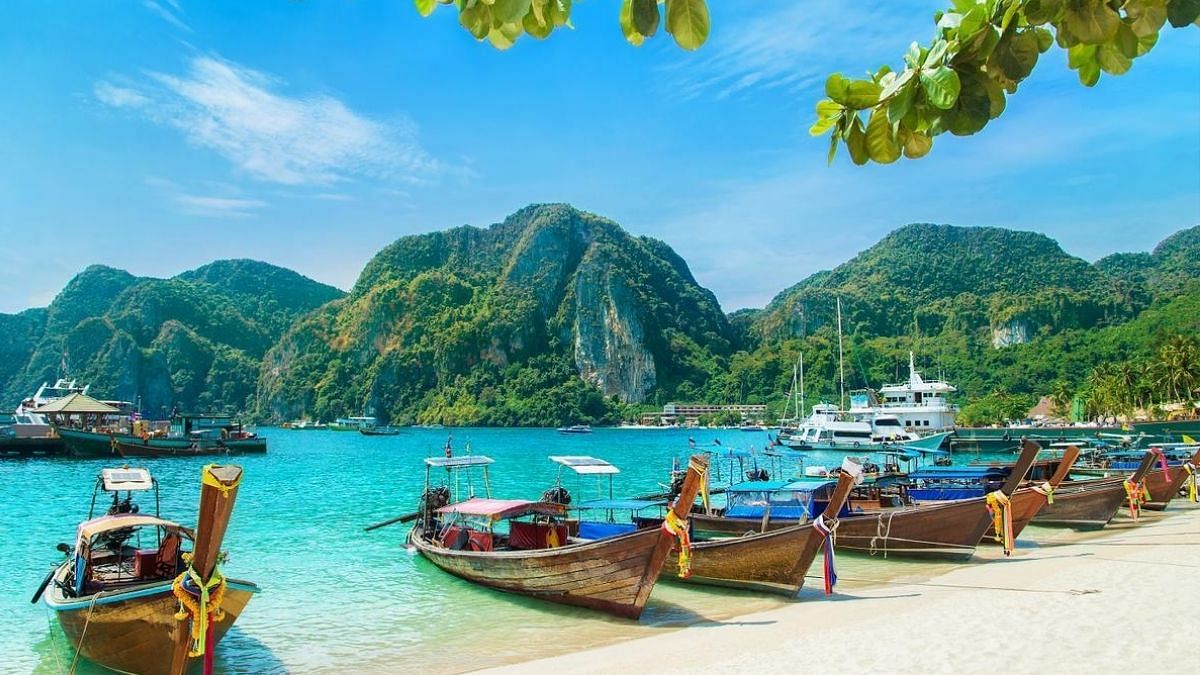 How to reach Port Blair?
You can reach this place by 2 ways – by Air & by Sea. The comfortable and less time consuming  to reach Port Blair is by Air. Almost from all major destinations of India you can get a flight to the Veer Savarkar International Airport. You can book a flight from Delhi, Mumbai, Kolkata, Chennai, Hyderabad to Port Blair and reach there easily in a couple of hours. The journey by ship is a little tire some and takes more time. If you want to take it as an adventure you can prefer going to Port Blair by Sea.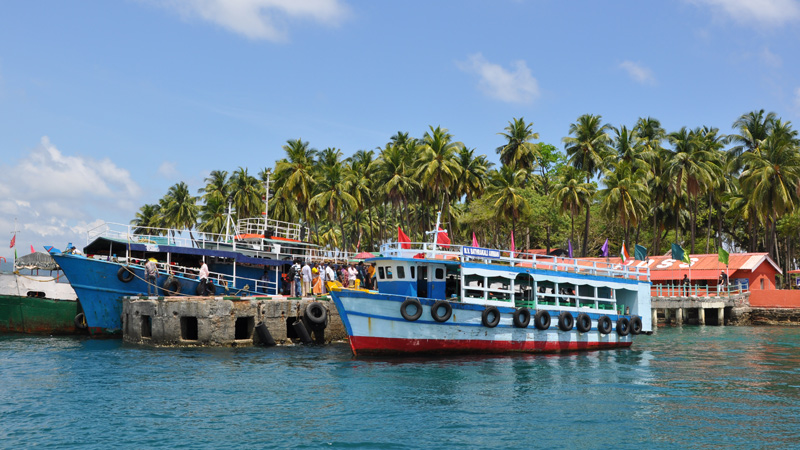 How to Get around in Port Blair?
You can freak out from the hotel or the airport and can find taxi drivers with car waiting for you. You can find them at the jetty also. You better barging with their deals before boarding. You also have the option to hire for the day use. It normally cost 700 INR per day. Otherwise you take a tuk tuk for short area journey. Even the city has the facility of public transportation system of buses. However as a tourist you have the best option of hiring taxi in Port Blair.
Suggested Tour Plan: – Golden Triangle Tour with Andaman
How to reach other Island from port Blair?
As a vacationer you are there in this city and you desire to travel to other Islands, you can check with the following options –
Government ferries – The government run ferries link Port Blair to the other renowned island spots such as Neil, Hawlock, little Andaman etc.
Private ferries – These ferries link Port Blair, Baratnagar Neil and Hawlock Islands. These are very comfortable and take normally one to one and half-hours' time to reach.
By Road – The parts of North Andaman like Baratnagar, Rangat, Diglipur are connected with road. They are connected with National highway and taxies operate on it.
Things to do in Port Blair
Port Blair city has much to offer to the vacationers. It has plethora of options such as water sports, visit to the museums.
Corbyn's Cove
This famed beach of Andaman Island is located just 8 kms away from the city. This is full of lush greenery and is an ideal place to soothe your body and soul. You can indulge in plenty of water activities on the beach. You can sit in the service environment and can have a sip of tea or coffee in the famous cafes on the Corbyn's cove. The fresh air will caress you.
Cellular Jail – This famous place has deep roots with Indian freedom struggle. Top Indian freedom fighters such as Veer Savarkar, Batukeshwar Dutt spent years of exile in this attraction. Which is held 5:15 P.M to 6:20 P.m and 7:25 Pm to 8:30 P.m.
Suggested Blog:  –  Seven Sisters Of India
Samudrika Naval Marine Museum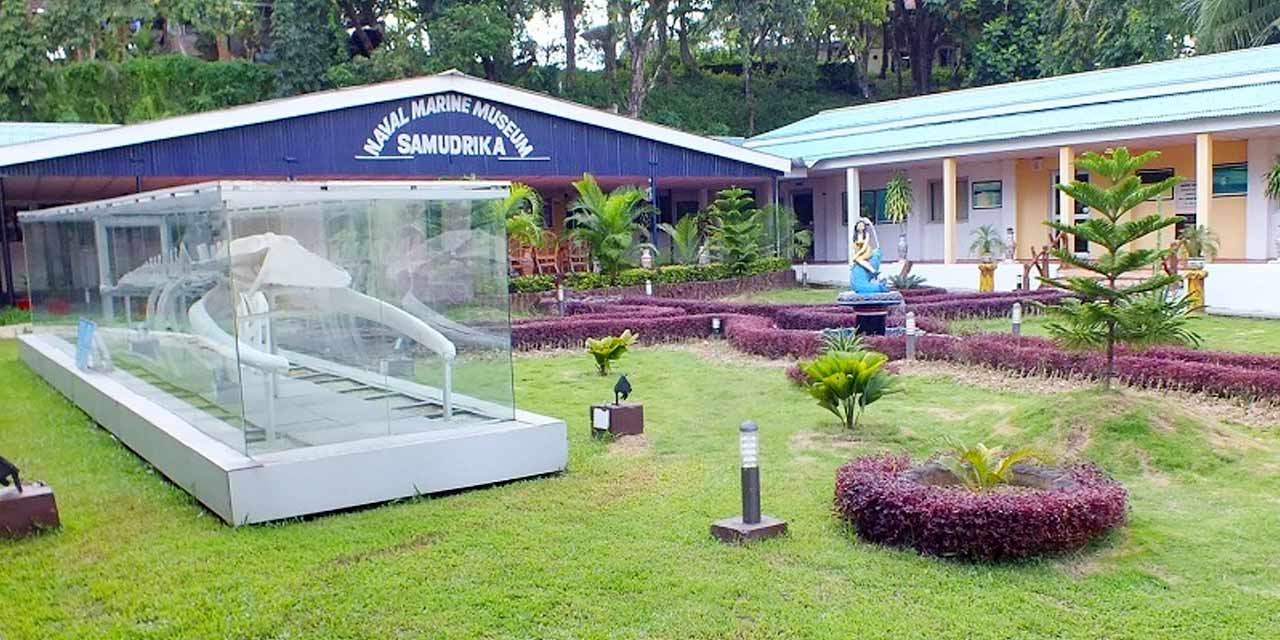 If you are passionate about the marine life do not forget to include Samudrika Naval museum in your Port Blair tour plan. Visiting this place you are greeted by the skeletal Blue whole and this makes you proper to inspect the aquatic life. You also get to see the Aquarium having fish of various size and colours.
Enjoy Dinner at Cruize
If you dream of involving in some nightlife in Port Blair you can book a luxury dinner cruise. The venue is at TSG Bella Bay which depends in the evening from junglighat jetty. You can enjoy family dinner with the accompaniment of music and melodrama. Here you enjoy the local dinner with live music.
Street Shopping     
Shopping is an integral part of any vacation. Like other tourist places you can find street shops on the road side. These small shanties are brimming with the handicrafts and souvenirs made of wood, seashell.
Water sports 
For the adventure lovers Parasailing is a nice option which you can enjoy in Port Blair in the water sports complex. This is arranged from 11 Am to 4 P.m you can also enjoy the glass bottom boat ride activity. This is arranged by Andaman Dolphin.