India is a choice of several destination and whole life even not enough to visit complete India. The India is the country of world famous historical monuments, rivers, Culture, architecture and cuisines besides that India is also famous for its beautiful hill stations and its weather. This is the favorite choice for honeymooners and for family holidays to spend some time in the lap of nature. Most of the top– hill stations in India are discovered by Britishers when they ruled in India. Instead of that we have still few hill stations which is quiet natural and untouched. In this blog we explain the list of some most beautiful hill stations of India.
Darjeeling- one of the top hill stations in India
Darjeeling is the favorite choice of every tourist which comes in the state of West Bengal. Darjeeling is famous for its lush green tea gardens. The view of mountain Kanchanjunga is also stunning from Darjeeling which consider as the world's third highest peak. The major attractions of Darjeeling are tea gardens, Old monasteries, botanical gardens, and the famous and historical toy train which is the prime attraction for every tourist. April to June is the best weather to visit Darjeeling, however, some people would like to come in winters as well. Aloo achar is a famous local dish (Boiled potatoes cooked with various spices). Bagdogra is the nearest airport to reach Darjeeling and is well connected with all major airports in India.
Munnar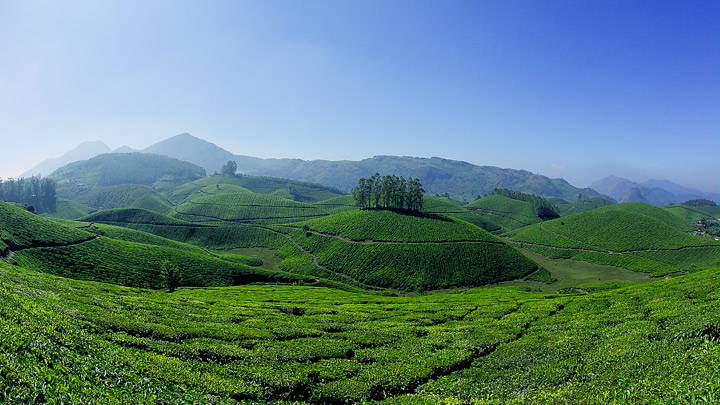 When we discussing about the hill stations of India. The gods own country Kerala is coming on the top because of its beautiful hill station Munnar. This place is also famous as the green capital of India. Munnar is seems like you heard in stories or in fairy tales such as plenty of lush green gardens, tea and coffee plantations, and scenic mountain range. Here you can also see the process of tea plantation up to production and also can enjoy a fresh soothing tea direct from the tea gardens. The best place to visit here is Eravikulam national park which is visited by every tourist. In Munnar you will also enjoy the best south Indian food served on banana leaf in every local restaurant. Thing to be notice here in this state any form of tobacco is not allowed for sale or to grow as well in the fields. Here you will also enjoy the boat ride at Kundala Lake and the best time to visit is between September to November and June to March. Cochin is the nearest airport which is located on a distance of 130 km and Cochin is also connected with rail routes.
Pahalgam
Pahalgam is located in the state of Jammu Kashmir and this is the best hill station of this state. This place is famous across the India due to the Holy Amarnath Yatra which happens every year in the month of June to August and Pahalgam is used as base camp for pilgrims coming all over the India. An average around 3 to 4 Lack people performs yatra every year and Pahalgam is also visited by them during this Yatra. Besides that this place is also very famous among the honeymooners due to quiet nature. This place is decorated by nature beautifully you will see the gurgling rivers, Big snow peaks covered with snow, flora and fauna and best lush green gardens of spread in kilometers. This is the best place for those who would like spend some romantic honeymoon or quality time with their families. The best sightseeing points are Chandanwari the starting point of Yatra, Aru valley with big mountain range and Betaab valley which is the favorite destination for Bollywood movie suitings. The nearest airport is Srinagar and then you will get straight taxi to pahalgam. The best time to visit Pahalgam is April to June.
Suggested Tour Packages :-
Dharamshala
Dharamshala is famous all around the world as this is the home town of the famous Tibetan monk 'Dalai Lama'. This place is located in the state of Himachal Pradesh in Kangra district. This city is divided in two parts the upper part is known as Mc Leodganj and the lower part is known as Dharamshala. The worth visit places are Tibetan monasteries, temples, handicrafts market and culture. Between December to February you may get chance to see the snowfall also at Dharamshala. The main sightseeing here are Bhagsunag Temple, Dal lake, St. Johns church Naddi view point and the famous cricket ground of Dharamashala. Gaggal airport at Kangra is the nearest airport to reach by air and the closest railway station is Pathankot which is only 85 km from Dharamshala.
Gangtok
This place is known as the gateway of Sikkim as this is the capital city of Sikkim. This pristine hill station of Sikkim covered with mountain and cloud through the year and a base for trekkers for all around the world. This places gives you a spectacular view of kanchanjunga mountain range as well. Here you can visit Buddhist monasteries temples and worshipping places decorated with colored flags. Also you can enjoy little bit of trekking to visit the panoramic view of clouds and mountain range. Except the monsoon all season is good to visit this place. Bagdogra is the nearest airport and by train you will reach up to Jalpaiguri railway station which is only 114 km far from Gangtok.
Manali
Manali is the most popular destination of north India and this is the first choice for honeymooners in India. This place is covered by pine forest and the Beas river around this city make is aswome for travelers. Manali is also famous for adventure sports like paragliding, hiking, river crossing etc. you may also book one of thee best trekking tour to enjoy the extreme beauty of this place. The major sightseeing of this place is Hadimba Temple, Manu temple and Solang valley. You will also enjoy the visit of Rohtang Glacier en-route to Manali-Leh road which is open during summer April to June. The mall road is the prime attraction of Manali where tourist enjoying shopping, street foods, live performances and cultural activities. Here you will see snowfall during December to February. This city is having international facilities like starr hotels, pubs, restaurants and cafes. The visit of an apple farms will make you visit mesmerizing. In present this place is also famous for bollywood suitings. The best way to reach manali is to hire a bus or taxi from Delhi. The nearest airport is Kullu.
Suggested Plan:- Golden Triangle Tour with Shimla Manali
Ooty
Ooty is the best choice for every mountain lovers which loves to see the blue mountain range touching the sky. This place was regarded as the summer capital of East India company during the British-India time. This hill station is comes in the mountain range of Nilgiri hills and this is a hub for family holidays or honeymooners. This is the best people for Tamilnadu people to skip the heat of summer. Main things to visit here are stephens church, Government rise garden, tea factories and tea museums. October to june is the best time to visit ooty and Coimbatore is the nearest airport which is only 85 km from Ooty.
Read More Blog:- Agra Fort History, Timings FAQ'S
Shimla
Shimla was the favorite destination of British India time period. This place is considered as the summer capital during British time. This place is famous for historical buildings and oldest rail network. The famous narrow gauge rail network you can see here and the historical toy train is still running between Kalka to Shimla which was started in 1905. A nearby hill station Kufri is also famous among the tourist which is coming to visit Shimla. In Kufri  you will see a big ground covered with snow and famous for adventures sports like Skiing, paragliding and other activities. In the evening you will enjoy the visit of Mall road which is also known as Tibetan Market and a paradise for shopping lovers and food connoisseurs
Mussorie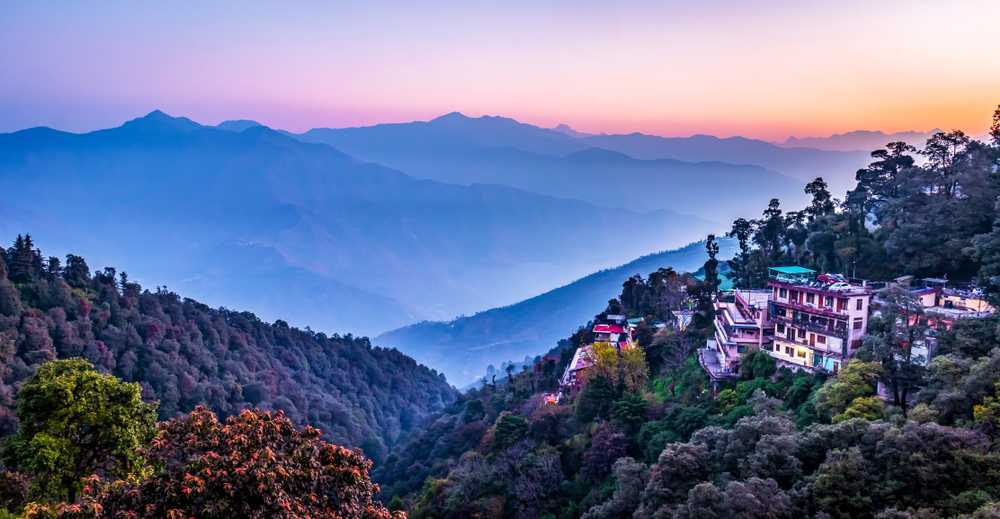 Mussorie is also known as the queen of hills all over the India. This       hill station is located in the state of Uttarakhand near Dehradun city. Mussorie is also famous for its excellent views of Himalayas  and this is the favorite place of a great Indian cricketer Sachin Tendulkar as he owns his house in this city. This place is located in the foot hills of Garhwal Himalayas and only 35 km from the capital city Dehradun. Best place to visit here are Laal Tibba which is the highest peak of Mussorie. You will also enjoy your picnic at Kempty Falls which is famous for its natural springs and the highest waterfalls of Mussorie. This places is visited by every tourist those are coming to visit Mussorie people enjoying here natural baths under these waterfalls and having the best street foods. The name Kampty denotes to Camp-Tea during the British time as they enjoy here Camping and tea during summers in the surroundings of these natural waterfalls. Here you will also find Mall road which is the best enjoyment to spend your evening time. Best weather is March to June to visit Mussorie.
Read More blog:- Unique Tips for Planning Golden Triangle Tours
Nainital
Nainital is also located in Uttarakhand kumaon range. Nainital is comes in the busiest hill station of North India as its easily approachable from Delhi the capital city of India. This is the only hill station which famous for 7 lakes around this whole city and its also known as the Lake hill station of India. The seven lakes of his city are Bhimtal, Sattal, Khurapatal, Malwataal, Naukuchiatal, harishtal, and Lokhamtal . Bhimtal is the biggest attraction as it is the biggest lake of Nainital city. This place is also famous for Goddess Naina Devi temple visited by thousands of pilgrims throughout the year. Nainital is famous for its beautiful weather all around the year and for big mountain sceneries. The nearest railway station is Kathgodam which is well connected with all major railway stations. Here the main attractions are enjoying boating in Bhimtal, Naina Devi temple visit, Naini Lake, Snow viewpoints etc. This place is always crowded throughout the year but summer is the best time for Nainital.