If are searching for a Golden triangle India travel blog, find the most authentic details about Golden Triangle tours. You know about the cities which form a Golden Triangle of Indian tourism. You also get information about the activities in the golden triangle. Get to know about the planning of the budget golden triangle tour. You can also read about the places which can be included in this tour. Find the best tips regarding time and season to book this tour.  
What is the Golden Triangle tour?
As is evident the word Golden triangle Tours, It is some tour that covers the prime attraction tour spots located in the shape of a triangle so is the case with Golden Triangle Tour India which combines the tour plan covering Delhi Agra and Jaipur.
Read Top Facts about Golden Triangle Tour
Where to start the Golden Triangle tour? 
This tour can be started from any of these three cities. As Delhi and Jaipur, both have Internationals Airports and so many flights of different airlines land in these cities so it can be start either from Delhi or Jaipur. If you start from Delhi then come to Agra and from Agra to Jaipur. Thus your tour culminates in Delhi. If you start from Jaipur go to visit Agra and from Agra to Delhi itself.
The road is the most convenient way of traveling in this sector with a nice express highway. In case you come from other cities like Varanasi and desire to cover Golden Triangle, start from Agra. Similar is the case with traveling from Khajuraho or Gwalior.
Golden triangle tour duration
Golden Triangle tours range from 2 nights to 7 nights time duration. If you are traveling with a time crunch you can also cover it in 2 nights 3 days. If you want to do it with ease you can opt for 5 nights 6 days. Even more leisurely tours can be designed for 6 nights and 7 days. The most popularly is the Golden Triangle tour 3 Days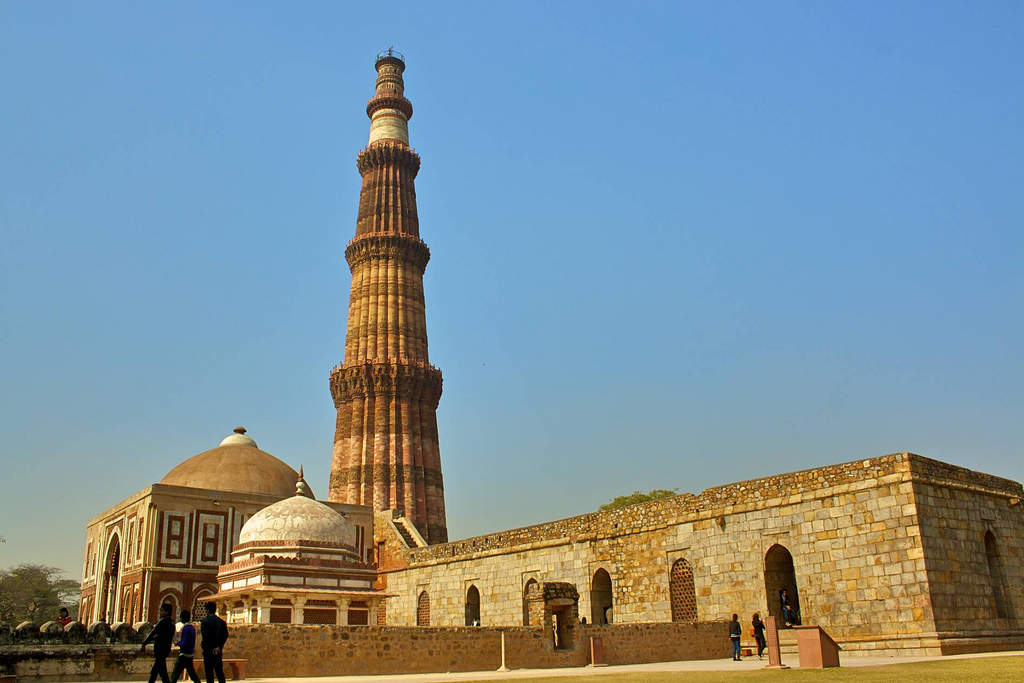 Extensions– Golden Triangle Tour Packages can be designed with the extensions of Golden Triangle Tour with Varanasi, Golden Triangle Tour with Udaipur, Golden Triangle Tour with Ranthambore, Golden Triangle Tour with Goa and Golden Triangle Tour with Mumbai,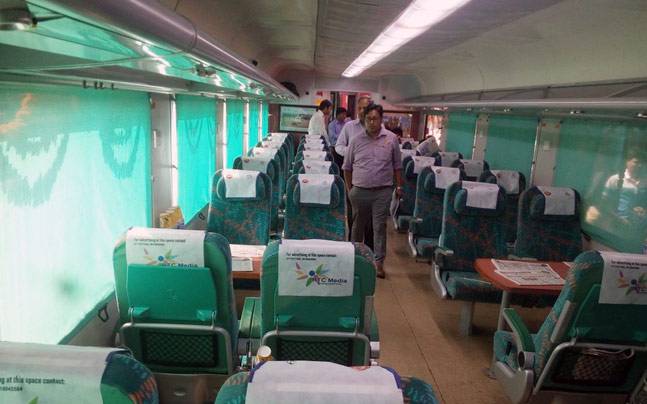 What is better?
Golden Triangle Tour by Car or by Train
More popular is the Golden Triangle tour by car as you do not need to book the car services in each place for arrival departure transfer and sightseeing. But in case you want to avoid the hassle of a road journey, you can opt for traveling in between Delhi Agra and Jaipur by train.
There is a good facility of express trains between these cities like Shatabdi Express, Gatiman Express, etc. Thus Golden Triangle trip- can be conducted by train and by road both. You can fly from Delhi to Jaipur or vice versa and this covers these two cities by air but so far Agra city does not have more regular flights, so it is hard to take a tour of this city by air.
Budget Golden Triangle Trip Cost
After a long period of lockdown and experiencing the anxiety of sitting at home will certainly make you plan for holidays. The beginning of 2021 will make you feel easy after the Pandemic of Covid is decreased.  After the vaccination period, if you plan for vacations in India, the Golden Triangle tour would certainly suit to your choice. You can do Delhi Agra Jaipur Tour on less budget now.  
| | | |
| --- | --- | --- |
| Tour Name |   Tour Cost without Entry Fees | Tour Inclusions  |
| 2 Days Golden Triangle Tour  | INR 19999/- Up to 3 Persons  | Cab, Tour Guide & Budget Hotel |
| Golden Triangle Tour 3 Days  | INR 23500/- Up to 3 Persons  | Cab, Tour Guide & Budget Hotel |
| 4 days Golden Triangle Tour  | INR 26800/- Up to 3 Persons  | Cab, Tour Guide & Budget Hotel |
| Golden Triangle Tour 5 Days  | INR 33000/- Up to 3 Persons  | Cab, Tour Guide & Budget Hotel |
| Golden Triangle Tour With Varanasi | INR 59000/- Up to 3 Persons  | Cab, Tour Guide, Train Fare & Budget Hotel |
| Golden Triangle Tour With Udaipur | INR 52000/- Up to 3 Persons  | Cab, Tour Guide & Budget Hotel |
| Golden Triangle Tour with Shimla | INR 60000/- Up to 3 Persons  | Cab, Tour Guide & Budget Hotel |
| Golden Triangle Tour with Amritsar | INR 57000/- Up to 3 Persons  | Cab, Tour Guide, Train Fare  & Budget Hotel |
Suggested Tours
Distances- Delhi to Agra-200 Kms
                         Agra to Jaipur-240 Kms
                         Jaipur to Delhi- 275 Kms
Cultural Activities in Golden Triangle Tour
Each of these cities have some unique cultural activities which can be enjoyed during or after the sightseeing schedule. The most popular activity in Delhi tour is the Rickshaw Ride in Old Delhi, a walking tour, and the visit of Swami Narayan Temple. Similarly, you can enjoy a Heritage Walk, a walking tour of Kinari Bazar, and can take part in the Mohabbat-the Taj show at Kalakriti Audurtioum.
If you have a passion for wildlife, you can visit the National Chambal Sanctuary or visit the elephant rehabilitation center, or the Bear Rescue Center. While you reach Jaipur you can indulge in activities like Cycle Tour, Kitchen class , Taj Mahal tickets Experience, enjoy dinner at Choki Dhani Restaurant or meet an astrologer for the horoscope.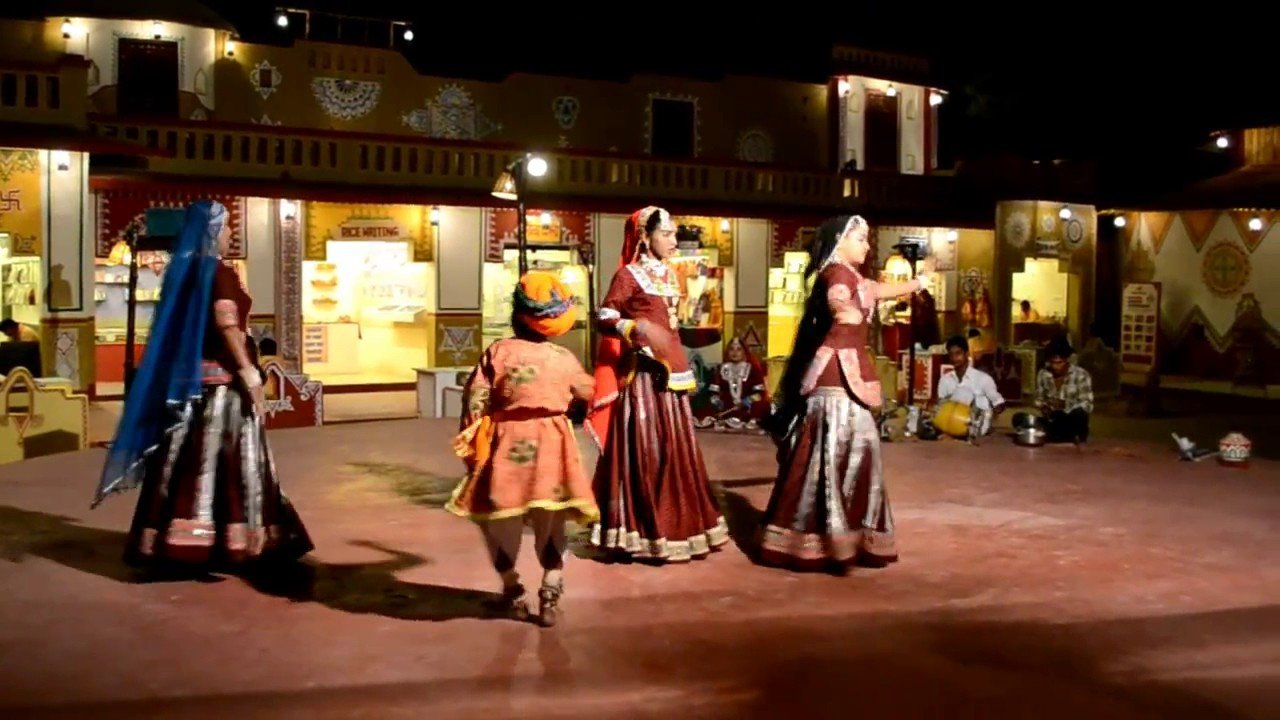 Famous Religious Places of Delhi Agra Jaipur
                                                   Delhi– Lotus Temple
                                                                   Chatarpur Temple
                                                       Agra– Dayal Bagh
                                                     Jaipur– Birla Temple
Golden triangle tour extensions
If you are traveling on Golden Triangle Tour, You can also include some famous day tours in your travel plan like- Agra to Gwalior, Jaipur to Pushkar, and Delhi to Mathura Vrindavan, etc.
The best time to do the Golden Triangle tour is from October to April while the monsoon season is over. Thus you are not drenched by the rain showers. This time you also avoid the scorching heat of May and June. Remember while arranging this tour some monuments of Delhi like Red Fort, Lotus Temple, and Akshardham remain closed each Monday. The Taj Mahal in Agra is closed on Fridays and the monuments of Jaipur are closed on Holi Festivals.
Festivals- If you are planning the Delhi Agra Jaipur tour you can celebrate the festival of Diwali in Jaipur which normally falls in October or November. In Agra, you can take part in the famous Bateshwar cattle fair, and in Pushkar also almost the same month.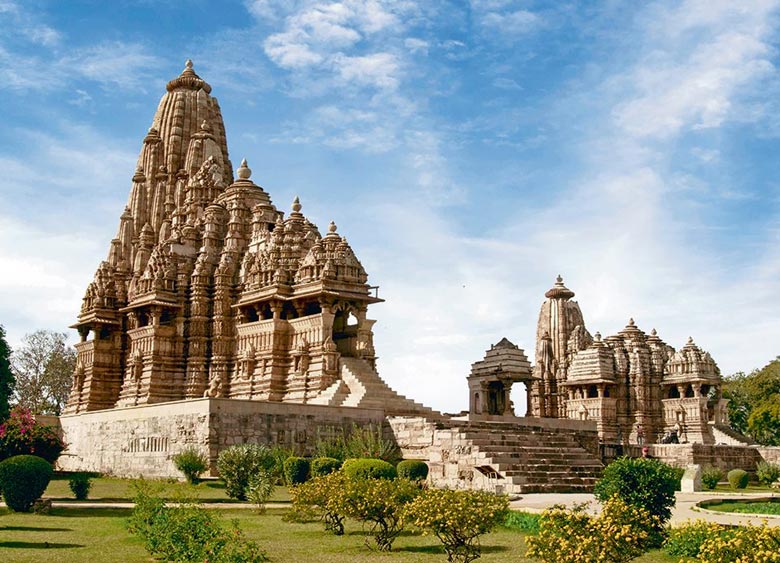 Things to remember in Golden Triangle Tours
What to wear- The months of December and January are quite chilly. Thus you are advised to have woolen clothes and the temperature during the day decreases to 10-12 degrees Celsius while in night it decreases to 2 or 3 degrees Celsius sometimes.
Travelling Gear- You must keep some wet wipes and as after sightseeing places you need to freshen up. Keep some mineral water bottles of good brands like Kinley or Aquatint or you can ask the driver to put some in the cool keg. Some places have high security, so follow the advice of the tour guide and leave the prohibited stuff either with Hotel or in the car with the driver.
You can also carry a toilet roll inside the bag as at some places you do not find this facility in the toilets. While visiting some mosques you can cover the shoulders with shawls and avoid wearing shorts as a mark of respect. You can also keep some change of Indian rupees to tip to toilet keepers or the porters at the hotel or at the railway stations.
Suggested Tours
Post-Covid Safety Tips During Travel
It has been a long time of travel restrictions and people are hoping for a better travel favorable time. The masses saw a long time of lockdown, the corona curfew period. Tourism activities came to a standstill. Now domestic tourism in India is witnessing a surge contrary to previous times. Still, there is a complete restriction on international tourist arrival, so far in the wake of the supposed III phase of the corona pandemic, the government of India is very cautious. In such an atmosphere as the domestic travel activities in India have increased, everybody desires to travel to some destination of his choice. Now nearly half of the population of India got at least the 1st dose of the corona preventive vaccine dose.
Suggested Reading: – Revenge Tourism in India 
How to book an appointment on Cowin Portal?
Now the government is giving liberty to those who are fully vaccinated. Earlier while doing interstate travel you needed to provide the latest RTPCR report. But now most of the states have lifted this ban to boost tourism and to give solace to the travel industry lying on the ventilator. If you are planning to travel to India you should get the vaccine dose of Covaxin or Covishield. For this, you have to do the registration on the Cowin portal or the Aarogya Setu App. After getting registered on the Cowin portal you get the appointment at the nearest vaccine center at the time slot. The government of India first made the provision for the citizens of India above 45 years of age for vaccination. Later it was also opened for those above 18 years of age. A ready guide for this has been uploaded on the website of the Health ministry.
Get to Know about Registration on Cowin
You can easily register yourself for the vaccination by using the Cowin app or the Aarogya Setu App. You do not find them on the play store learn how to use it in easy steps.
Step1 – Browse the website www.Cowin.gov.in
Step2 – Now enter your mobile number and click on the option of OTP. Now enter the OTP you received and click on the verify button.
Step3 – Now the registration page will open and you enter your full name, mobile number, and photo ID. You also need to mention your age gender.
Step4 – In case you are doing registration for a senior citizen click on the registration button. In case you are doing for a person having co-morbidities, you have to click on yes when asked. Once you are registered you get a message on your registered mobile number.
Step5 – Now after registration you have the account details and you can add 4 more persons. you can click the add button and enter the details of other members.
Step6 – Just in front of the registered names you find the column "Action" Before this you find a calendar icon. You press it and schedule an appointment.
Step7 – Now you will go to the "Book Appointment for Vaccination" page. Now fill in the details like state/District/Block once you do this click on the search option.
Step8 – Now you get a list of Vaccination centers nearby. You have to choose one and see the vaccination date and comfort to avoid Hassall. You can also choose a further date.
Step9 – Thus you get the Appointment Confirmation page open. If you are satisfied with the proper details you can confirm it. In case you have improper details you can go on the "Back" option to make an amendment.
Step10 – At the end you get the "Appointment Successful" page open which will reflect all details. You can download it to show at the vaccination center. Thus will also show which vaccine you will get Covaxin or Covishield.
Step11 – In Case you are pestered with some problem and you are not in a position to get the vaccination center at the date, you can reschedule. You long in with your mobile, "edit" icon below the "Action".
Suggested Reading: – India Tourism After Covid-19
How to Download Corona Vaccine certificate?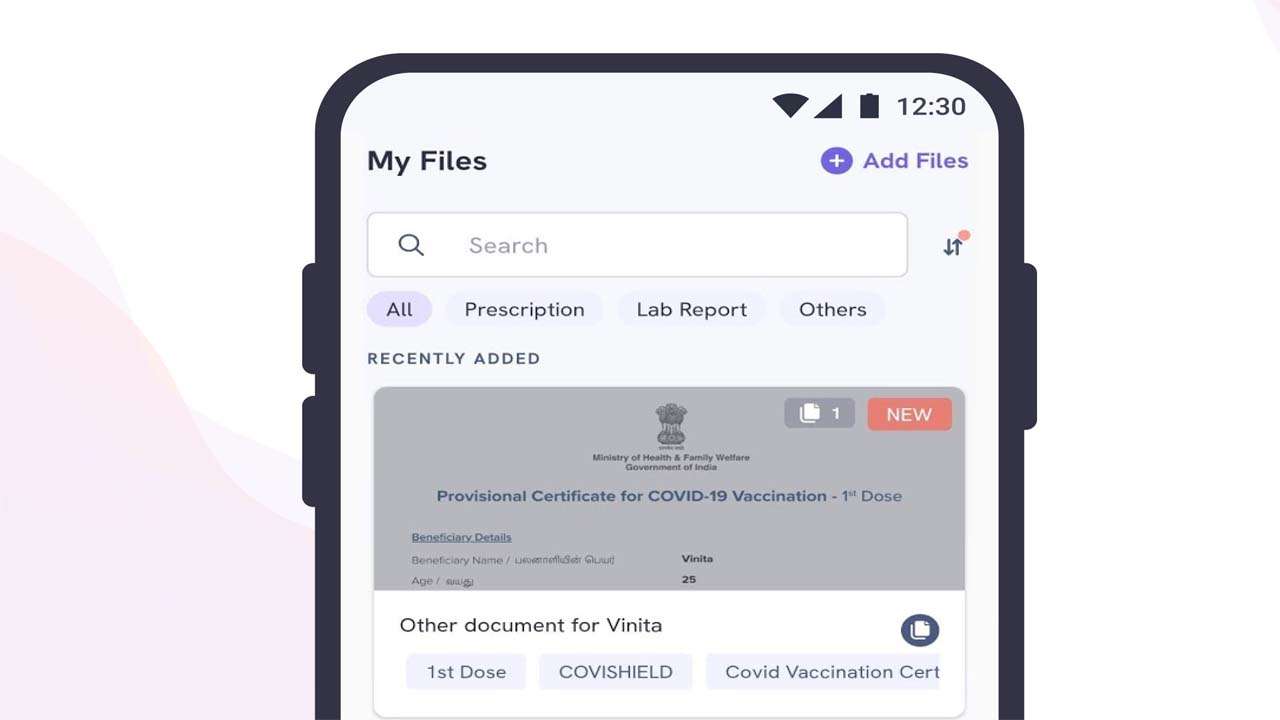 In India, a massive program of vaccination against Covid-19 is in full swing. Now those who are already vaccinated should download the vaccination certificate to show during the travel, stay in the hotel, visiting monuments or booking a bus or train ticket. Here are easy steps to download the Corona Vaccine certificate.
Step1 – Open the official website of Cowin www.cowin.gov.in /home
Step2 – Now click the sign-in button and log in to your registered mobile number.
Step3 – You get an OTP on your registered member to confirm.
Step4 – After log in you find the vaccination dates for both the first and second dosess.
Step5 – Now more to certificate tab link given under you name.
Step6 – Click on the download button to download a PDF file.