India has a lot to offer the tourist. You can select tour packages of your own choice. In India, you can book culture tours, adventure tours, religious tours, etc. Among all such tours, Delhi Agra Jaipur are the famous destinations. There are several reasons for this popularity, In this blog, I will analyze the reasons for the popularity of the Delhi Agra Jaipur trip.
1:-What are the travel facilities in Delhi Agra Jaipur trip?
India after 200 odd years of foreign rule was almost devoid of good roads, airports etc. In these 70 years of independence, India has been able to build very good roads, the Golden triangle trip of Delhi Agra Jaipur boasts to have the best roads in India. There are two excellent roads connecting Delhi with Agra, one is the state of art 8 lanes expressway (Yamuna expressway) it can be compared with the best road infrastructure anywhere on the planet.
The other National highway is also an excellent 6 lane highway. It takes no more than 3 hours to travel from Delhi to Agra, a distance of approximately 200 Kms. Today you don't have to converse with the Agra traffic to approach Taj Mahal. The Yamuna expressway leads you straight up to the Taj Mahal and adjoining famous monuments like Agra fort. Moving from Agra to Jaipur is also very smooth as Agra has a new bye-pass connecting Jaipur highway with the Taj Mahal.
Jaipur high way from Agra is also a four-lane excellent highway. Delhi Jaipur highway is also an excellent highway spanning 6 lanes. There are very good stopovers on these highways where you can enjoy breakfast, lunch en route while you travel between these cities and get refreshed.
Better Train Connectivity in Delhi Agra Jaipur
Agra falls on the main route of the Indian railways connecting South India with Delhi. Some of the fastest trains of India like Gatiman express Bhopal Shatabdi express run on this route. It takes no more than 1.5 hrs- 2 hrs to travel between these cities.
The railway line between Agra and Jaipur was some 10 years ago converted into broad gauge and now offers direct rail connectivity between these cities. The Delhi Jaipur rail route is also a busy rail route and connects the state of Gujarat and Rajasthan with north India and Delhi.
There are numerous trains plying between Delhi-Jaipur. If you are interested you can embark on your Golden triangle tour traveling by Indian trains. Palace on wheels a famous luxury train of Indian railways also includes the cities of Jaipur and Agra in its itinerary.
Awesome highways between Delhi Agra Jaipur
India after Independence manufactured no automobile, the cars were all imported. Today India is one of the largest manufacturers and exporters of automobiles in the world market. Today almost every international brand of cars is manufactured in India and some of the finest luxury cars on the planet are available for hire as you plan and execute your Golden triangle tour.
You can hire Mercedes Benz, Audi, BMW, Luxury limousine cars, Luxury vans, Luxury buses from Volvo, Mercedes, Scania etc.
2:-Cultural feel In Delhi Agra Jaipur Trip
Delhi is the capital city of India. Delhi is geographically situated in the northern part of India. Being the capital city all states of India have their respective offices in Delhi. These states also have their emporiums in Delhi so if you are interested to experience Indian culture in a Single place then sure Delhi is the ideal destination. R.K Puram colony of New Delhi is the famous habitat of south Indian people in Delhi similarly Chitaranjan Park is famous for the Bengali population.
The cultural feel of Delhi
The Tibetan colony at Majnu Ka Tila offers you authentic Tibetan wares and cuisine by the Tibetan settlers of Delhi. The majority population in Delhi speaks Hindi but English is also easily understood by the commoners. As the city comprises of People hailing from different cultures the people are very welcoming is nature. There are thousands of students from northeast India pursuing their higher studies in Delhi. On your Delhi tour, you will get to know the Kaleidoscope India is with its huge diversity and unity in diversity.
Secular culture of Agra
Agra falls in the state of Uttar Pradesh once the land of Mughal rulers and the nawabs. The culture of this city is even today is a lot inspired by these erstwhile rulers. You can examine this culture in detail by taking an old city tour of Agra.
Jaipur an abode of Rajasthani Culture
Jaipur in Rajasthan is the citadel of typical Rajasthani culture. Rajasthan is known as the state of desert and Aristocracy in India. While on your Jaipur tour you can experience this characteristic  Rajasthani culture in a nutshell these three cities of Delhi Agra and Jaipur will give you a taste of the entire India in a limited span of time. An experienced and rendezvous with Indian culture.
Suggested Tour:- Delhi Agra Jaipur Tour
3:- Delhi Agra Jaipur Paradise for the foodies
India has probably the richest assortment of varied cuisines. Though now Indians themselves are the latest globe trotters and more and more Indians today are touring various parts of the world. In Delhi apart from the traditional cuisine and street food the travelers to this city can also taste authentic Italian food, Mexican food, Thai food, Chinese food, Japanese food. The city of Delhi is famous for its street food. The lanes of old Delhi offer you a never-ending menu of finger-licking dishes. All sorts of Kebabs, Biryani, Parathas, you can taste them all on the streets of Delhi.
Agra is another step on this famous tour where you can taste the food of the Nawabs and the Mughalai food, Biryani, Kebabs, Haleem. The street alley at Sadar Bazaar Agra offers traditional street food to the visitors, Alootikki, Panni poorie, Momos, Dahi Gujiya, and even a new form of fusion food, India-styled Pasta, Frankie,etc. This is all such a delectable fare treat that no one can resist having more than a mouthful.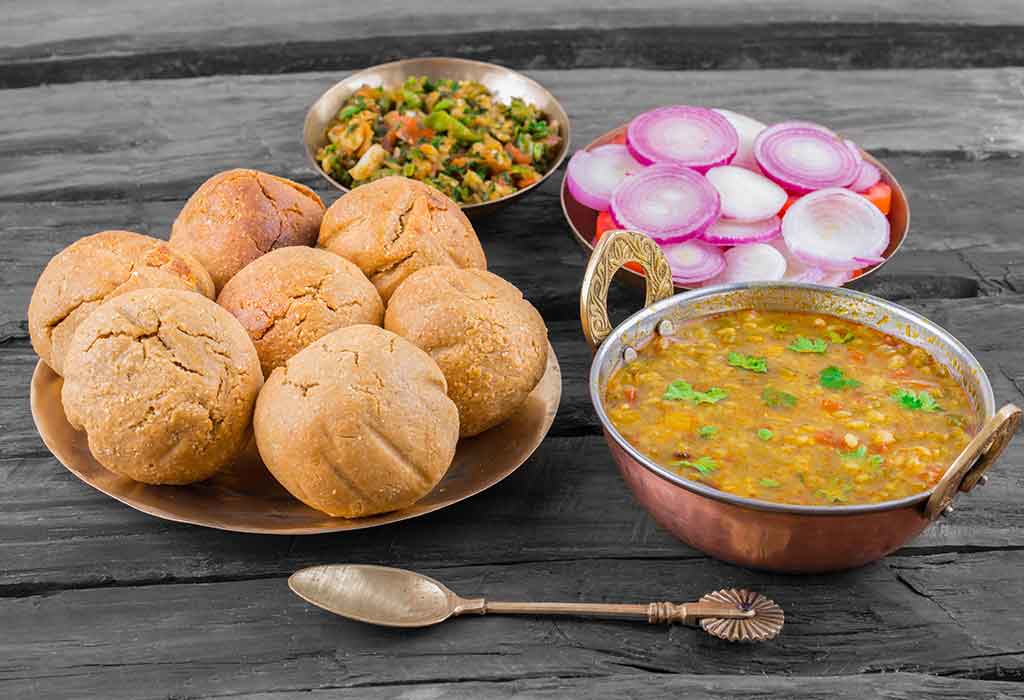 Jaipur is famous for its typical Rajasthani cuisine. You can taste the authentic Rajasthani food at Chokhi Dhani where you will relish the Aristocratic Rajasthani hospitality along with the long list of Rajasthani Dishes, you can savor Daal baati, and a variety of Rajasthani non-vegetarian dishes. In a nutshell these three cities offer you so much variety in food that you will love to make another visit to the Golden Triangle.
4:-Religious experience on Delhi Agra Jaipur trip
Religion is a very important facet of life in India. Hinduism is a majority religion, Islam, Christianity, Sikhism, Buddhism, Parsi, Bahai, all faiths co-exist and cohabit in India. On your Golden triangle tour, you can visit some very famous mosques, temples, Gurudwaras in Delhi Agra and Jaipur.
Religions of Delhi:-
Hindu- you can visit Akshardham temple and Birla temple.
Sikh- You can visit the Bangla Saheb Gurudwara and get very important knowledge about this new religion.
Jain- you can visit the Jain temple in Chandi chowk Delhi.
Bahai- you can visit the famous lotus temple in south Delhi and know more about the Bahai faith.
Islam- you can visit the Jama masjid mosque in old Delhi.
Religions in Agra:- 
Hindu- you can visit a very old shiva temple (Mankashwer temple) in old city of Agra.
Sikh- you can visit the famous Gurudwara Guru ka Tal very near to the monument Akbar tomb.
Islam- Taj Mahal has a mosque, you can also visit religious centers of Radha soami faith (Dayal bagh) in Agra.
Christianity-you can visit the famous Roman Catholic cathedral built in Portugese style or you can choose to visit a church of north India (CNI) at collectorate Agra.
Religions in Jaipur:-
Hinduism- Don't forget to enjoy the evening Aarti at Birla temple in Jaipur. You can also seek the blessings of Goddess Kali and Lord Krishna while you visit Amer Fort and City Palace museum in Jaipur.
Sikhism– you can visit the Sikh Gurudwara at Raja Park.
5:- Visit World Heritage sites in Delhi Agra Jaipur trip
India has total of 37 World heritage sites, These three cities have a total of nine world heritage sites. This is the maximum concentration of world heritage sites in India.
Delhi:-Qutub Minar, Red Fort, Humayun's Tomb
Agra:-Taj Mahal, Agra Fort, Fatehpursikri.
Jaipur:-Jaipur City, Jantar Mantar, Amber Fort.
If you have a penchant for heritage and history then this tour offers you the best in India. The History of the monuments covers an era of 2000 years.
Suggested trip:- Golden Triangle Tour Packages
6:- Budget Delhi Agra Jaipur trip itineraries.
Better infrastructure helps to bring down the transportation cost in fact in just 1000 INR(15 USD) you can complete the tour of Delhi Agra Jaipur (Using Indian Railway) These cities have a large inventory of hotel rooms and there is a wide variety in the hotels you can choose in these cities. You can stay in a room upwards of (4000 USD-Kohinoor suite at Amar Vilas Agra) Or can choose a neat and clean budget hotel in just 10-15 USD. These cities have the best of a luxury chain of hotels Oberoi, Leela, Taj Group, Hilton, Marriott there are so many renowned names.
You can also tailor-make the Delhi Agra Jaipur tour according to the time consideration you have. This tour can be completed in just two days and you can also spend a week in these cities. If you having just two days on your stopover in Delhi then also you can do this tour.